"Experts in ancient Greek culture say that people back then didn't see their thoughts as belonging to them. When ancient Greeks had a thought, it occurred to them as a god or goddess giving an order. Apollo was telling them to be brave. Athena was telling them to fall in love."
- Chuck Palahniuk, Lullaby
I am absolutely head over heels in love with this goddess inspired maxi dress from Hot Miami Styles. On the website the belt is described to be silver, but I would say that it is more of a pale muted gold which I think is actually better than just silver since it can be styled with, and pass for silver or gold. I love how long the belt is! When you wrap it around yourself and cinch your waist you create a metal coil like appearance, it's just perfect!
I blogged about this outfit on the Hot Miami Styles Blog, so if you're interested in buying this dress, which is priced at $44.99, CLICK HERE to be directed to the post which will list all of the individual item links for you.
I recently bought a new pair of Christian Louboutin shoes. The style came out close to a year ago, but I was lucky enough to find a brand new pair and I can't wait to reveal them to you on my blog with some high resolution photos!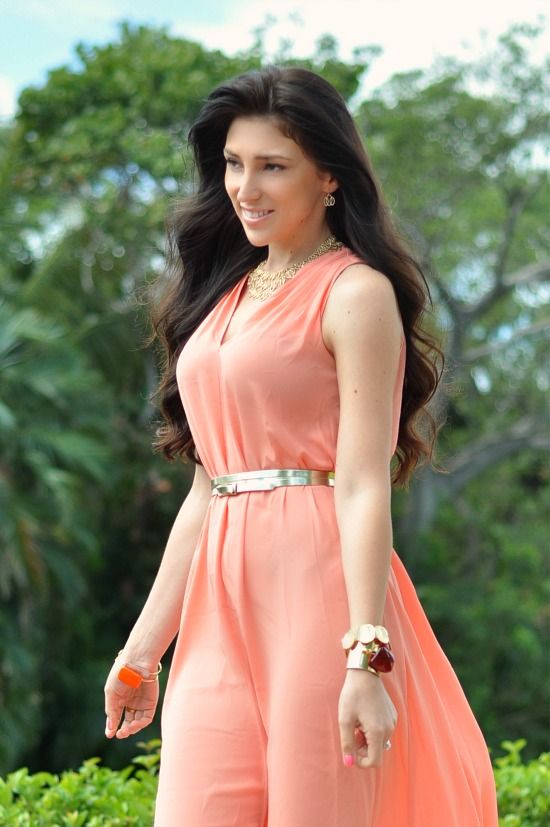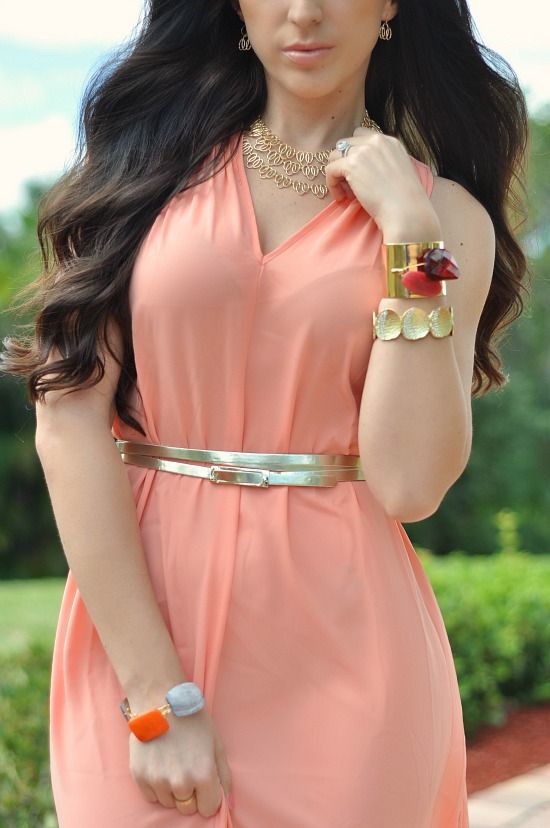 This photos gives you a good example of the color of the belt.
Totally true to color. (Belt is included with the dress)
What I am wearing:
Dress -
Hot Miami Styles
Shoes -
Hot Miami Styles
Necklace and earrings -
Hot Miami Styles
Cuff and bangles -
Susan Hanover Designs
Golden disk bracelet -
INPINK.com
Check out my post on this outfit at www.HotMiamiStylesBlog.com!
xoxo,