I'm back with a new post on the Hot Miami Styles Blog and I wanted to share the outfit here on my blog as well. I loved this brown animal print maxi dress. Being on the tall side (5'8''), it's hard for me to find maxi dresses that are long enough. This one is perfect! It's not too long, and not too short. I can wear it with or without heels, and therefore I see how it could work on women of all sizes.
You can check out my post on the HMS blog here - HotMiamiStylesBlog.com
This dress is available on HotMiamiStyles.com for $99.99. I paired it with my XTC on Melrose "Glass High" sandals and threw on a new bracelet that I recently received from INPINK.com.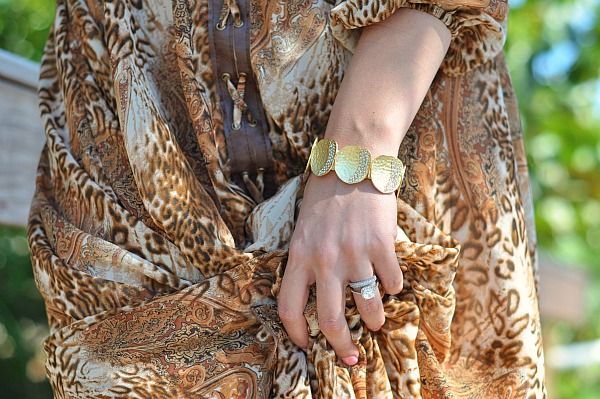 Gorgeous gold hammered disk bracelet from INPINK.com
I will be blogging about my goodies from INPINK.com sometime this week!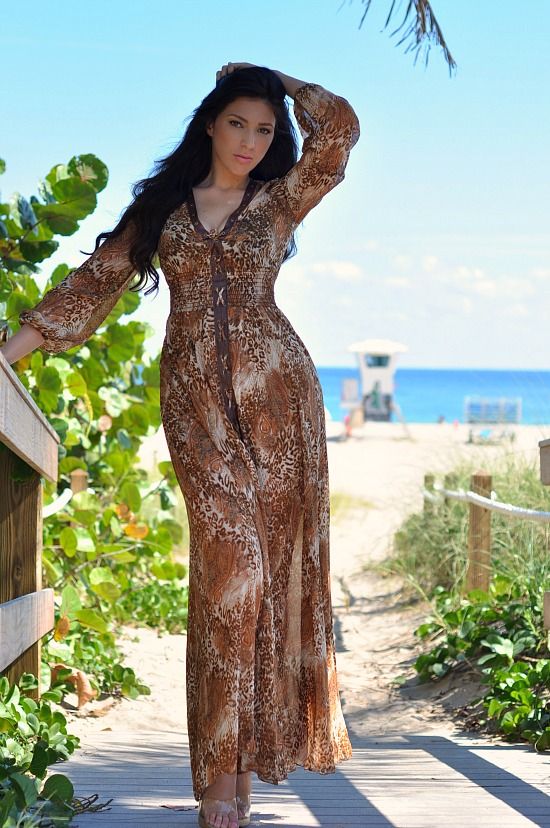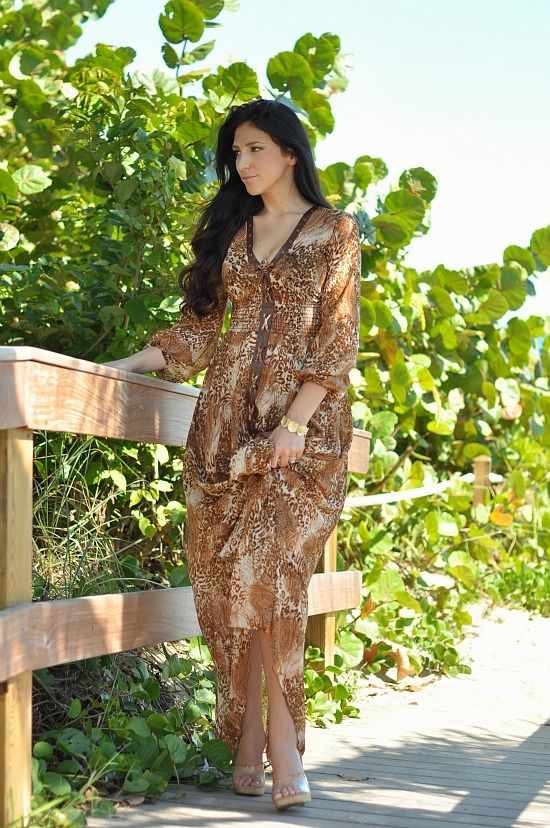 XTC on Melrose - "Glass High"
Yes, these are the "J.Lo shoes".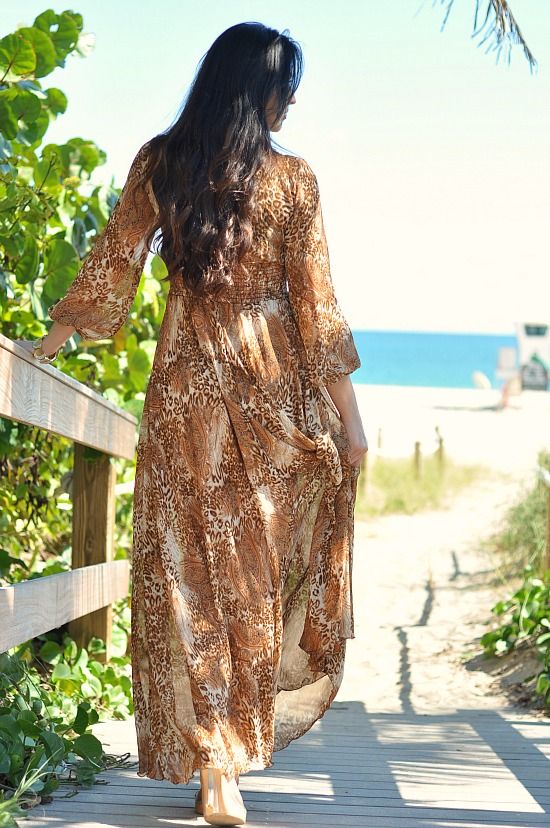 Dress - HotMiamiStyles.com
Shoes - XTC on Melrose "Glass High"
Accessories - INPINK.com
It was such a gorgeous day.
I hope yours was fabulous!
xoxo,