I'm back with another shoe reveal!
I have to thank my lucky stars for finally hunting down these gorgeous sparkling Christian Louboutin beauties. These have been my dream shoes ever since they came out, about a year ago. I'm so happy and I can't stop starring at them. I have yet to wear them out of the house, but they have been on my feet every day since they arrived at my doorstep!
These are labeled on the box as Christian Louboutin Just Picks 100 Pot Pourri/PVC/Specchio C. They are a size 38.5, which is my true to size, but I wish I could have gotten them in a 39 just due to how narrow they are. At this point in time I'm limited on selection since there are no more available through the company in any size. I'll deal with it and try to stretch them out which I am assuming should not be too difficult due to the PVC. The toe box is quite roomy though, similar to the Pigalle 100. I do like the fact that the shoe does not slip off of my foot in the back, unlike my Tres Decolletes which I got in a 39 and find them to slip off my foot, which is kind of tricky since the minimum possible material is holding the shoe onto my foot in the first place.
I can't wait to style these and wear them out! I'm assuming I will only bring these out for special occasions. They are just so precious to me!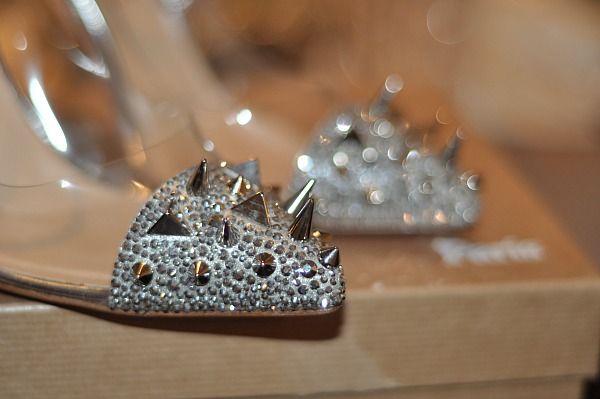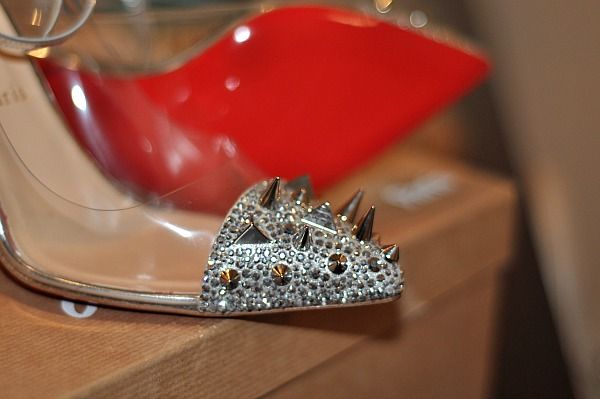 xoxo,