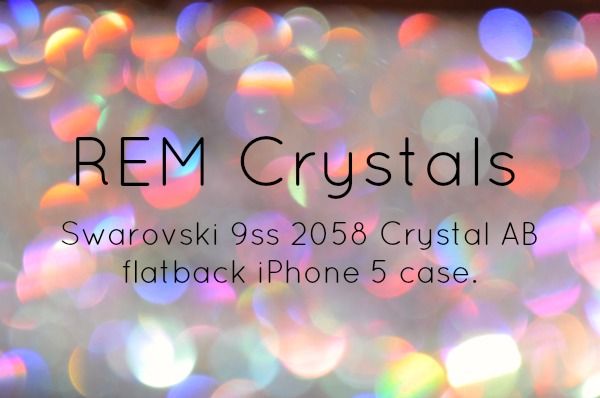 Good evening my friends!
To know me is to know of my love for anything that "blings". With my recent upgrade to the iPhone 5, I was no longer able to find use of my Swarovski crystal light rose AB case made by the wonderful Claudia over at REMCrystals.com, so I contacted her in order to get the ball rolling on a custom initial Swarovski case for my new phone. I am a frequent customer of Claudia's and refuse to go anywhere else as I trust her service and quality.
Claudia informed me of the recent upgrade that Swarovski made to their flatback crystals. The original 2028 crystals were upgraded to a longer, pointier version with larger facets to enhance sparkle. I did some research on it and found some awesome information at RhinestonesUnlimited.com. I got some screenshots of their visual of the differences between the older model (2028) and the new upgraded flatback model (2058).
Here is a timeline of the modifications that the flatback crystal has gone through over the years.
Screenshot and resource credit to RhinestonesUnlimited.com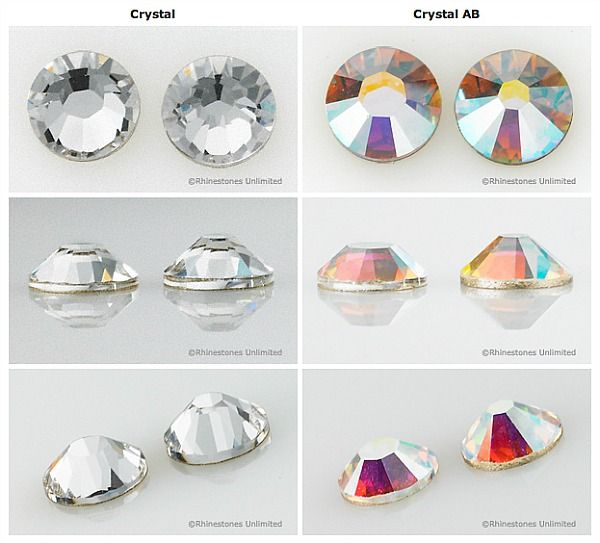 I must say, I was excited about the changes and knew I was in for a treat! Claudia didn't disappoint! My case is remarkable! It's flawless and with the custom initial K, the crystal arrangement follows the curves of the K and comes out in a gorgeous strass. I am so excited to show off my case!
Photos taken by me.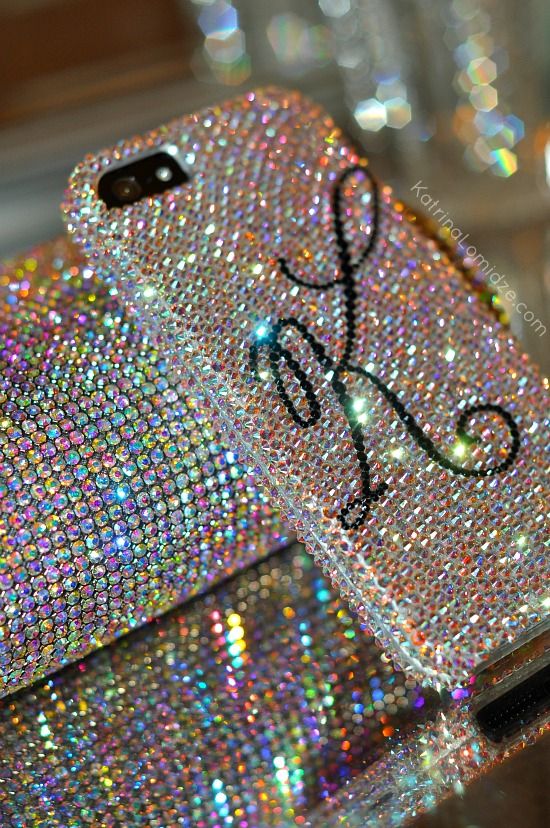 iPhone 5 case featured with Alexander Kalifano crystal AB clutch purchased from
The Venetian hotel in Las Vegas, Nevada.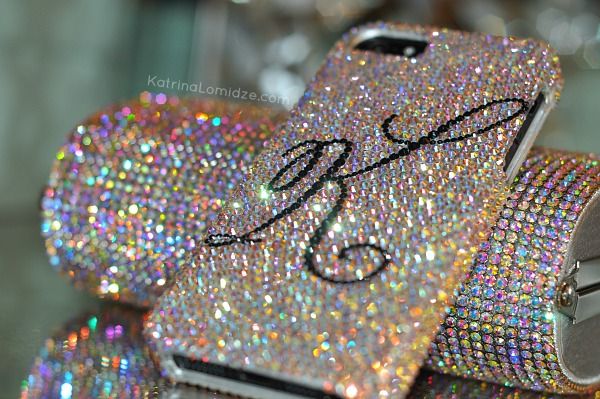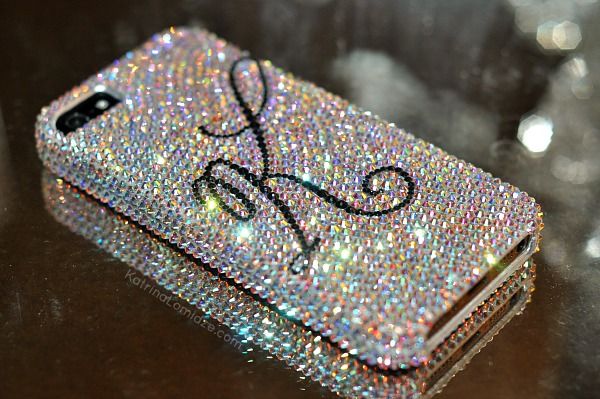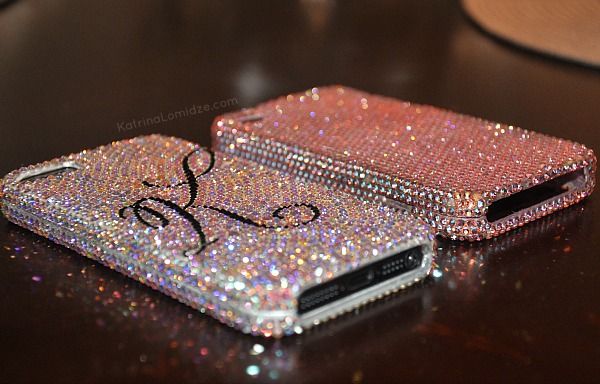 Side by side of my iPhone 5 and iPhone 4 cases.
Both beautiful!
If you would like to read my February 2011 post when
I received my first REM Crystals purchase of iPhone 4 Light Rose AB case - CLICK HERE.
If you would like to order your own REM Crystals case - CLICK HERE.
Or contact Claudia at remcrystals@hotmail.com or diamond@remcrystals.com.
She takes custom orders!
xoxo,