Hello there!
Finally back to blogging and the day couldn't have been any better! Today was Jerrid's birthday and he wanted to go walk around by the marina and grab some lunch by the beach. I love how my Ohio boy is still so appreciative for living here in sunny South Florida. He's been here for almost four years now and not a day goes by that he doesn't want to go hang around in the sand.
I recently received a new watch! I wanted a rose gold watch and decided on a Fossil rose gold watch since it was just what I was looking for. It's simple, clean, and can be dressed up for down for the occasion. I love the big face and chunky wrist strap that gives off that "boyfriend" style. The dial elements are clean and shiny, and glisten in the sun without the help of any crystals. I love my new watch and would recommend anyone to head over to www.WatchCo.com for all of the ticking needs. I find them to have the best prices and personalized customer service for every purchase. Their sale prices gain them a few more brownie points as they're pretty hard to beat.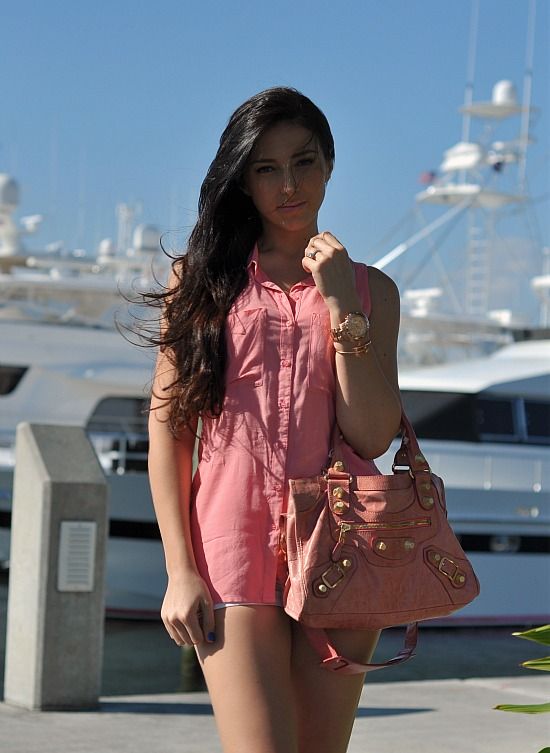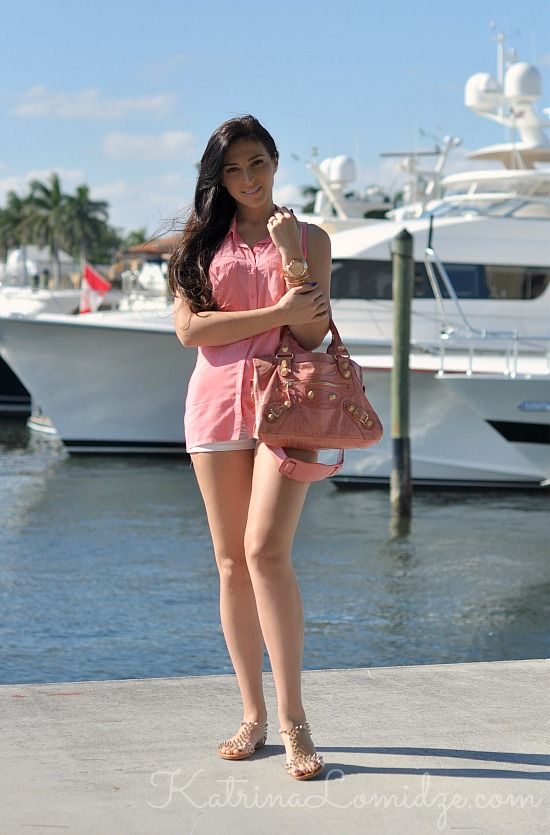 Jeffrey Campbell "Puffer" spike sandals in gold.
Purchased from : Lorisshoes.com
Fossil Watch info : Rose Gold - The Grant - FS4635
Buy your rose gold Fossil watch here - Grant Rose Gold
What I wore:
Shirt : H&M
Shorts : H&M
Bag : Balenciaga
Watch : Fossil FS4635 Rose Gold - Grant
Shoes : Jeffrey Campbell Puffer spike sandals in Gold
xoxo,