I felt daring today and went for a smokey mint look on my eyes. I used colors from my Sedona Lace 120 1st Edition palette. It was nice to wear such a bold eyeshadow color for a change.
Jerrid, J.J., and I just for back from Disney World. We went to meet up with Jerrid's cousin's that were on their family vacation. We joined them at Disney for a couple of days. While we were there we picked up some Florida resident annual passes so we will be heading up to Disney a lot more. J.J. definitely gave us the puppy eyes when it came down to deciding whether or not we should get the passes...and we couldn't say no.
I got a bistro table for what I thought would be a great casual dining area in our house. I headed over to Pier 1 to pick up some cute table settings and brought home some awesome items from their huge sale. I left with 4 napkins, 4 napkin rings, and 4 woven placemats for under $25! I brought home some beige dinner and salad plates from Home Goods (not pictured) along with 4 gorgeous tall Bohemian crystal Ralph Lauren glasses.
I threw three sunflowers in a tall vase half way filled with Tropical Water Balls. Tropical Water Balls are amazing and keep the plants hydrated while making the centerpiece look so chic. You can find out more information about them and buy them at TropicalWaterBalls.com. I love my bistro table and think it is so perfectly set up for the summer!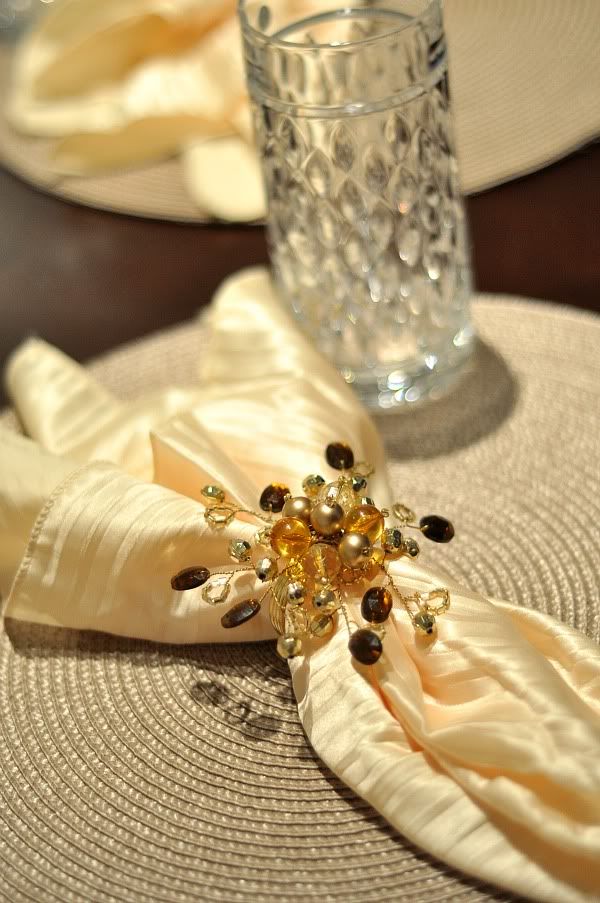 xoxo,