Three years ago today, Jerrid and I were blessed with the little boy that would change our lives for the better, forever. I am thankful everyday for the joy, pride, and happiness that our little prince brings to us, and there is nothing on this Earth that I wouldn't do for him.
J.J. is obsessing over everything fire truck, ambulance, police car, race car...etc, but especially fire trucks, so we decided to go with a fire truck themed birthday. He got a huge fire truck toy, along with many other fire trucks of various sizes. We have been in contact with our local fire department and we will take J.J. down there to visit and see a real life fire truck up-close and personal sometime next week. He will love it!
Playing with his new fire truck!
I want cake!!!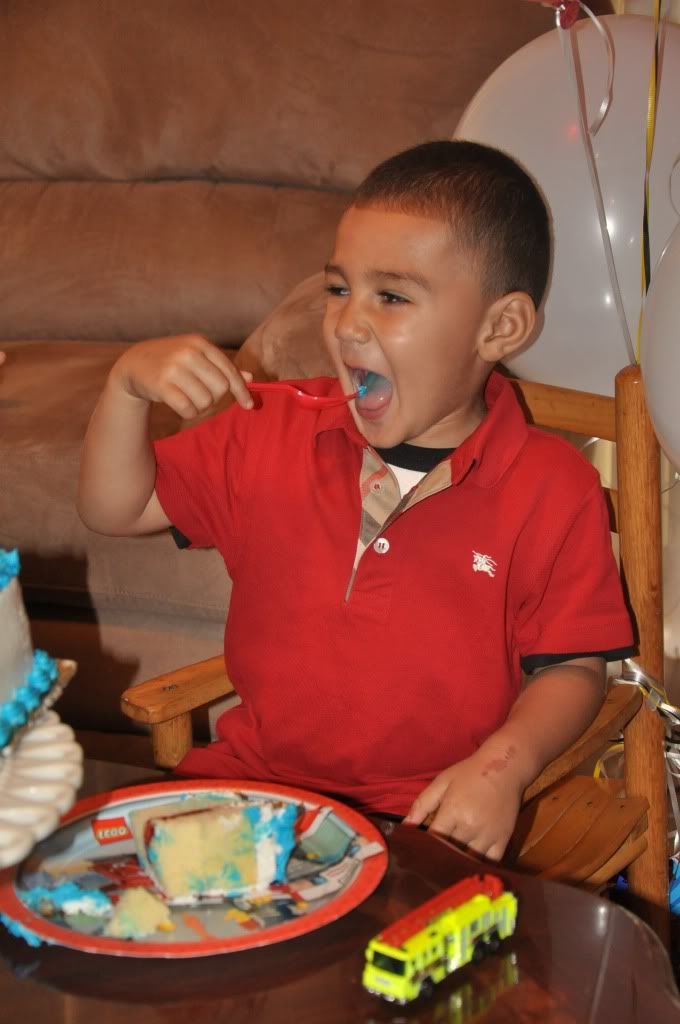 Happy 3rd Birthday my little prince!
Mommy and daddy loves you so much and we are so proud of you!
xoxo,