Just a quick photo of my makeup, using Sedona Lace 88 metals eyeshadow palette, and my go-to lipstick, MAC "Hue". I've been obsessing over anything pink or coral this summer and can't wait to share some more of my outfits posts wearing these colors!
Jerrid and I have had an interesting day today. We headed off to the beach and when we noticed the watersports rental booth we started to get some ideas. We decided to hop on a jet ski since Jerrid has never had the chance to ride one, despite living here in South Florida now for 3 years. We had a blast and plan to do it more often. We even decided to have a beach day and rent jet skis, paddle boards, kayaks, and much more with our friends, family, and wedding party in October a few days before our wedding to make fun memories with the ones we love.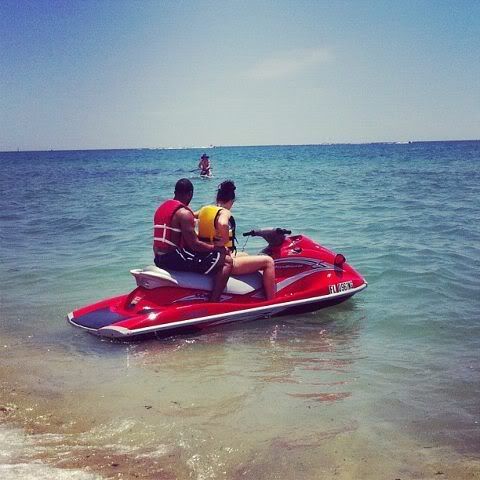 I hope you all have an amazing Memorial Day!
xoxo,