Yesterday evening, Jerrid and I headed out to dinner at our favorite Italian restaurant here in Boca. I wore my brand new Christian Louboutin Bianca 140 nude patent leather pumps that I bought the day before from the Christian Louboutin boutique down in the design district in Miami. This had to have been the most amazing Christian Louboutin boutique that I had ever seen. The decor inside gives it a feel of a Louboutin museum mixed with Miami flavor. This was the only place in all of South Florida that had my Bianca pumps in my size in stock!
To dinner I wore a casual flowy button up with my favorite skinny jeans. Even with the simplest outfit, these Louboutin pumps give it a chic and sexy look. I also wore my new gold chain link necklace that I picked up from Nordstrom a few days back. Chunky necklaces have been a trend that I have had my eye out for.
As for my makeup, I went with a pink pout and simple bronzy eyeshadow. My lipstick was MAC Angel topped with MAC "Partial to Pink". For my eyes I used a Covergirl 4 color bronze/gold palette. My whole eyeshadow look was complete with this one product. I applied Maybelline Illegal Lengths mascara and was on my way. Simple and clean.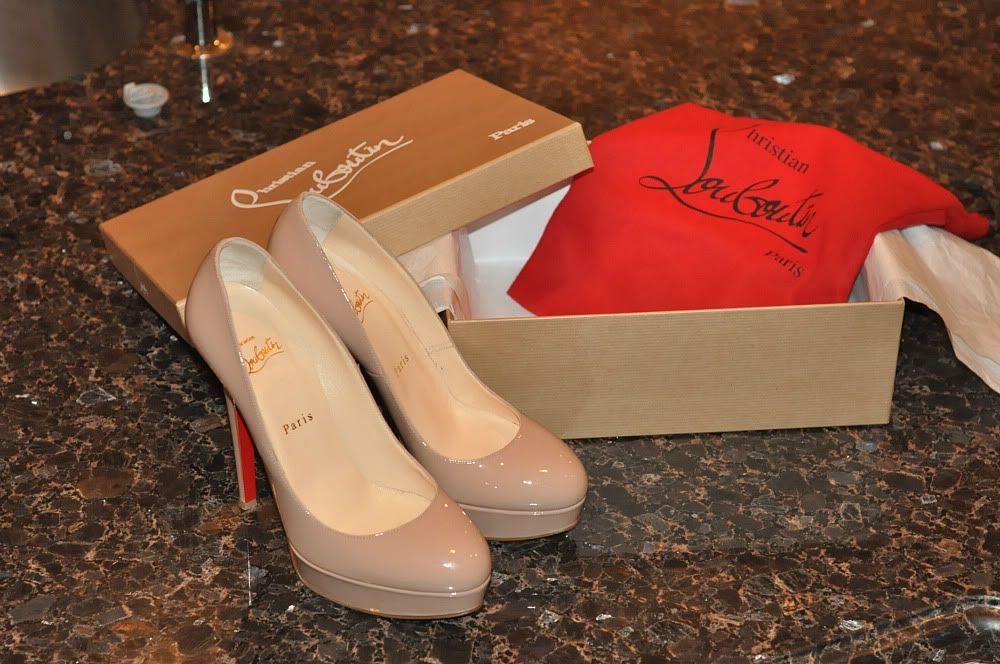 What I wore:
Vintage shirt / H&M jeans / Chloe bag / Nordstrom chain / Christian Louboutin shoes
xoxo,