If you know me, you would know how badly I've longed for the Christian Louboutin Deva 120 booties. I missed out on buying them when they were in season, but it was my lucky day when I came across Milysan's online consignment store at MyHauteCloset.com. I saw her Instagram my dream shoes and I instantly e-mailed her, paid for them and waited by the door for them to come to me. They were on my feet in no time and I'm a super happy customer. The shoes are gently worn and the best part about it is that I got them for a fraction of their original cost!
I was afraid that they would be too big since I'm usually a 38.5 or 39 when it comes to any shoes, and my other Louboutin are a size 39, but these size 40 booties fit perfectly. I'm glad they have a bit of room for my foot as they are rather narrow and the suede cut outs make it a process to put on and take off. They'r perfect! I couldn't be happier!
I wore them to the mall to pick up a few things I had on my wish list at BCBG (will blog about later, some things I had to order there so they will be shipped to my home). All the shopping is in preparation for my best friend's wedding which is coming up in a few weeks! I can't wait for the big day!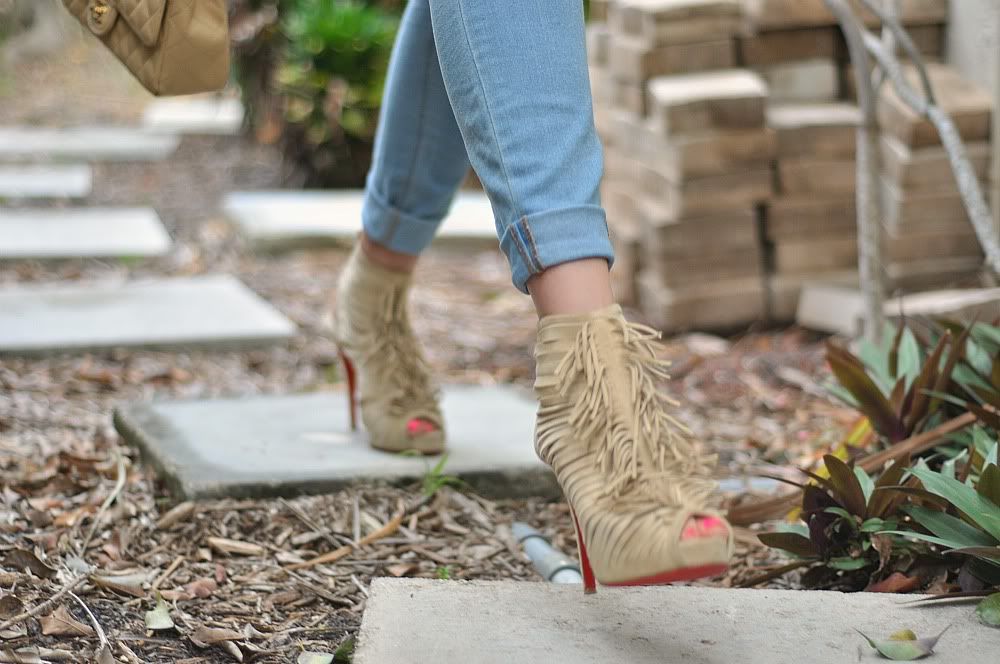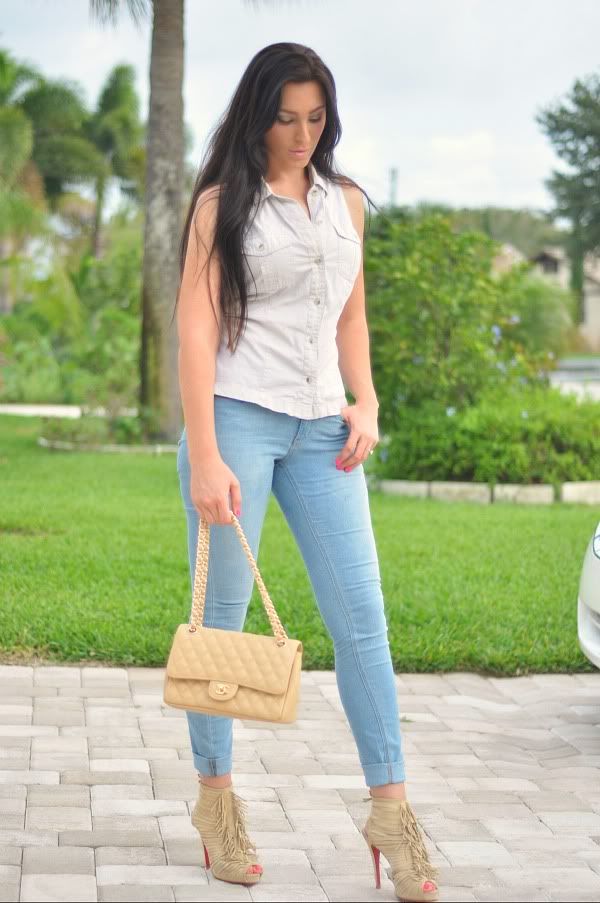 What I wore:
H&M jeans / BCBGeneration top / Christian Louboutin shoes / Chanel bag
My make up was very simple:
YSL Tient Resist foundation / Lorac day palatte (3 colors used) / YSL mascara
/ Stila kajal liner in black / YSL #7 lipstick / Chanel #131 lipgloss.
I will be doing a swatch post shortly of some of my favorite lip products for spring.
xoxo,