I've decided to live a healthier lifestyle, so Jerrid and I bought some rollerblades for ourselves. I'm sure if you follow me on Instagram you've seen my millions of photos I've snapped while rollerblading with our friends. These rollerblades have been the best investment in my fitness because they're so fun to use and they leave my legs feeling like I got a great workout in. I already see some muscle definition begin to form in my legs!
After our rollerblading session Jerrid and I headed to the mall to do some quick shopping and then grab some food from our favorite Mexican spot in Boca, Las Fajitas. I could never get tired of that place. I didn't wear any makeup. It was a nice and relaxing evening. I wore a simple outfit that I picked up from the H&M store at the Forum Shops at Caesar's Palace when I was in Las Vegas. Speaking of which, I still need to post the photos from my Vegas trip with the girls.
I wore my new Chanel sunglasses, which I am obsessed with and my brand new Zeyzani gold detail leather pumps. These shoes are so comfortable and stylish, I just love them! Zeyzani is a new company created by a Zeynep Yurderi, a gorgeous Turkish shoe designer. Her shoe line consists of hand stitched embroidery on various styles of shoes. Each shoe is a one-of-a-kind masterpiece. I love her line! Check her collections out on the website at www.Zeyzani.com.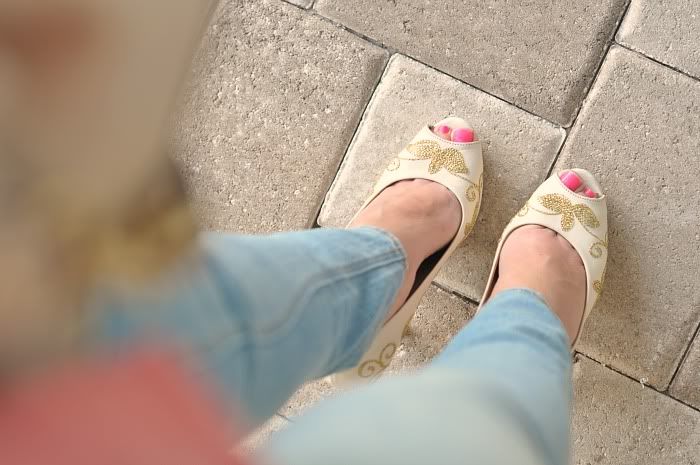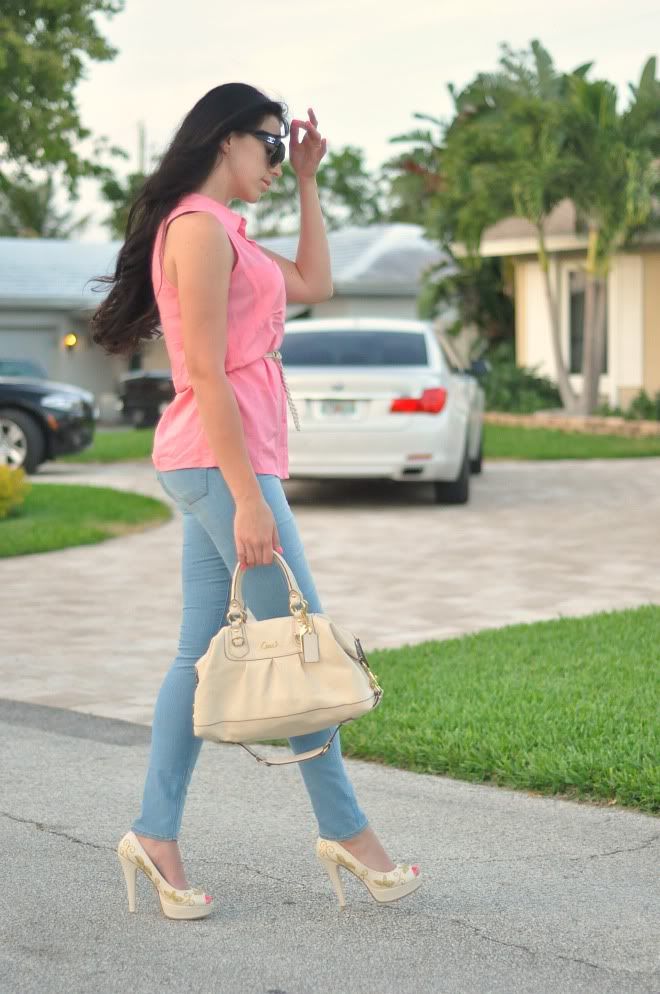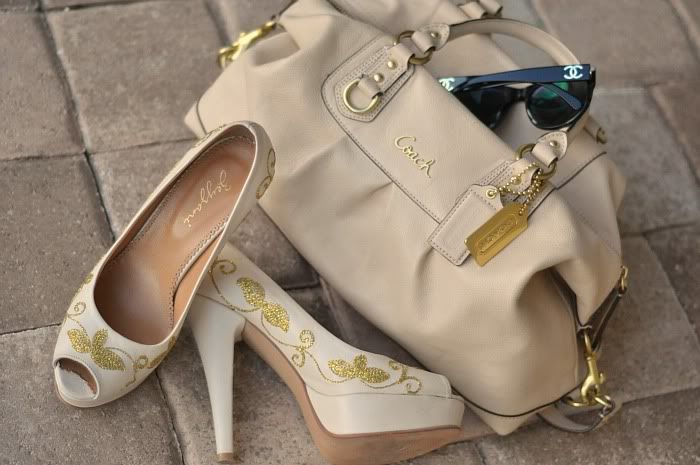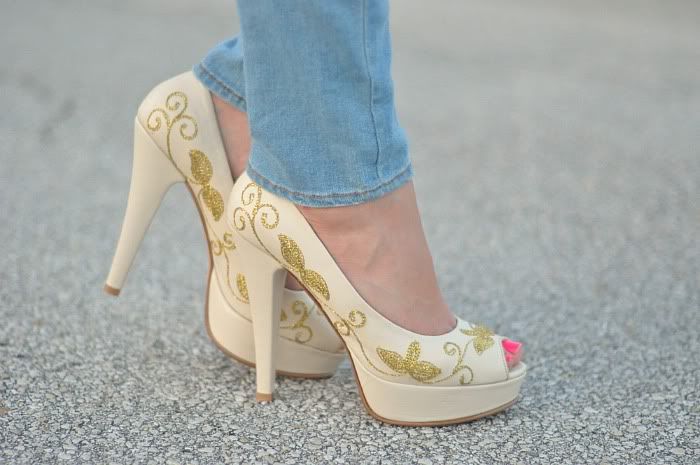 What I wore:
Shirt, belt, jeans : H&M / Chanel sunglasses / Coach bag / Zeyzani shoes
xoxo,