I put together a wish list of items from Tiffany & Co. which I plan on getting in the very near future. I have a beautiful collection of Tiffany goodies and I am in love with the brand and their entire image. My wish list consists of cute trinkets and smaller items that come and go, but remain collectibles to die hard Tiffany enthusiasts.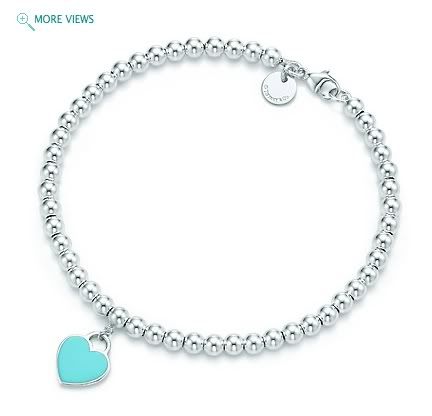 This bead mini heart charm bracelet woud be perfect for me. Something smaller and more comfy than the normal sized charm bracelets that jangle all around on your wrist. This elegant little piece is youthful and bright, just what I'm in the mood for! The mini double sided heart tag is the signature Tiffany blue enamel on one side and "Return to Tiffany" on the other.
I'm no coffee fanatic but I do like to drink my water and juice with the comfort of a nice smooth handle to hold on to. I just fell in love with this mug and I need it!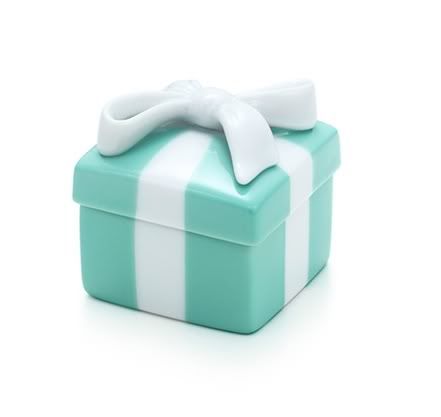 Wouldn't this look adorable on my vanity? I can picture it now! I would love to have them in all 3 sizes. I would store some earrings inside and have them lined up upon my vanity, looking pretty.
I've been wanting these earrings for a long time. I love anything bows, and nothing is as feminine and youthful as a pair of silver mini bows to sit in your ear. I love this!
Happy wishing!
xoxo,