This Valentine's Day will be one that I will never forget. My boys woke me up together with my little guy jumping on me and kissing my cheeks as they yelled, "Happy Valentine's Day!". They went to Tiffany & Co. together and got me everything on my wish list, even the hard to find mug that is endlessly sold out. They also spoiled me with a new Waterford vase for my vanity and chocolates galore.
I have such amazing and thoughtful boys in my life. They totally went all out, and it made me feel so special that they planned this whole morning for me. Jerrid later told me how excited J.J. was for surprising me on Valentine's Day that it made my heart melt. I remember being that excited to get my mom gifts on special occasions and not being able to wait until she would open them. Gifts or not, just having my boys with me on that day and hearing my son tell me how much he loves me made it the best day ever!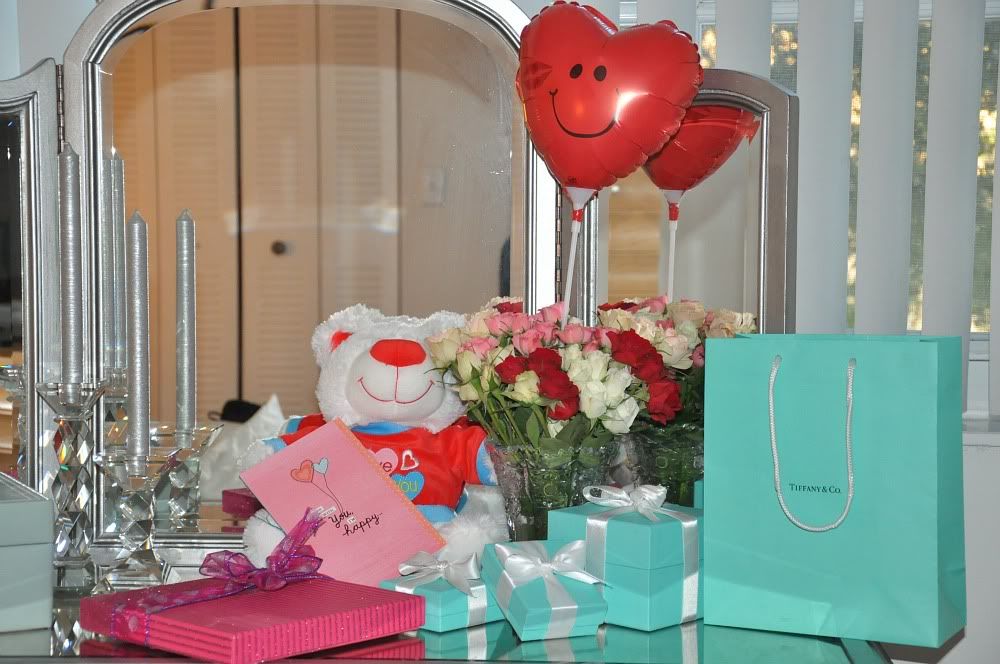 I have already put everything to use, wearing my new jewelry to work, using my cup for my morning orange juice, and stuffing my vase with beautiful fresh white hydrangeas to put on my vanity. I moved my gorgeous roses into the dining room as a centerpiece for the dining table. They look beautiful against my table runner which is a gorgeous red and white.
I wanted to try out tying the Tiffany boxes back up and seeing how cute they would look together with my white hydrangeas and it looked so adorable, and totally matched the rest of my vanity. I think I'll keep them up for a few weeks. By the way, there is a whole technique to tying the famous Tiffany bow.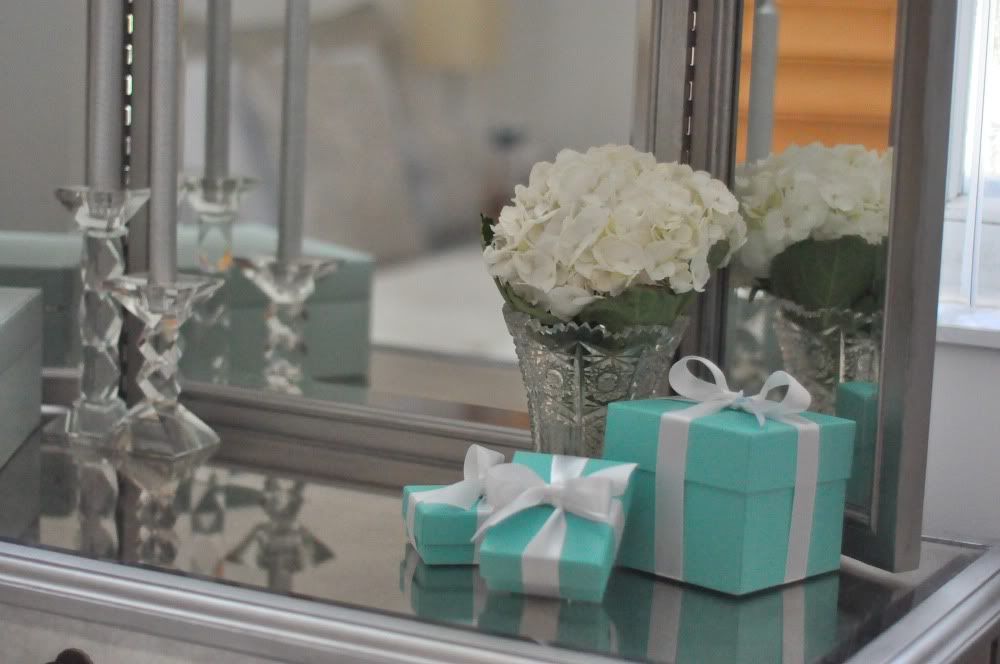 I hope you all had a fantastic Valentine's Day!
xoxo,