We shot some photos outside of the front door. I wore my new Gucci bag today for the first time and I love it! The leather is so soft and the thick straps don't dig into my shoulder like how thinner strap bags do. I also wore my grey Current Elliot skinny cargo pants which I haven't worn in a long time. I found the grey pants and the leopard Old Navy button up went well together.
Jerrid and I are so excited about the Super Bowl today, both for different reasons. Jerrid is really excited about the actual game. I want to see Nicki and Madonna perform, but most importantly, I'm excited about the food! I'll be sure to do a post about our Super Bowl festivities. We always have tons of fun with our close friends and munch down on some yummy dishes.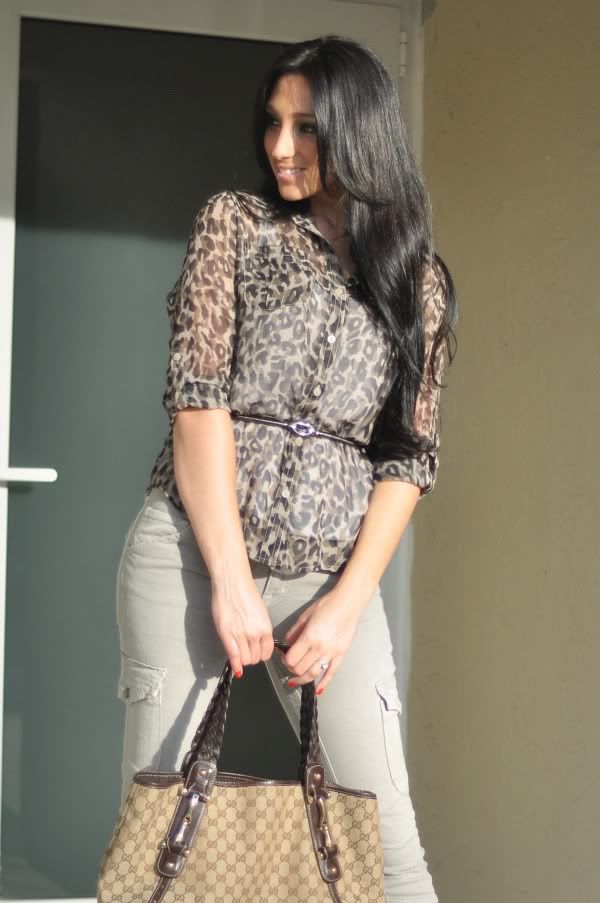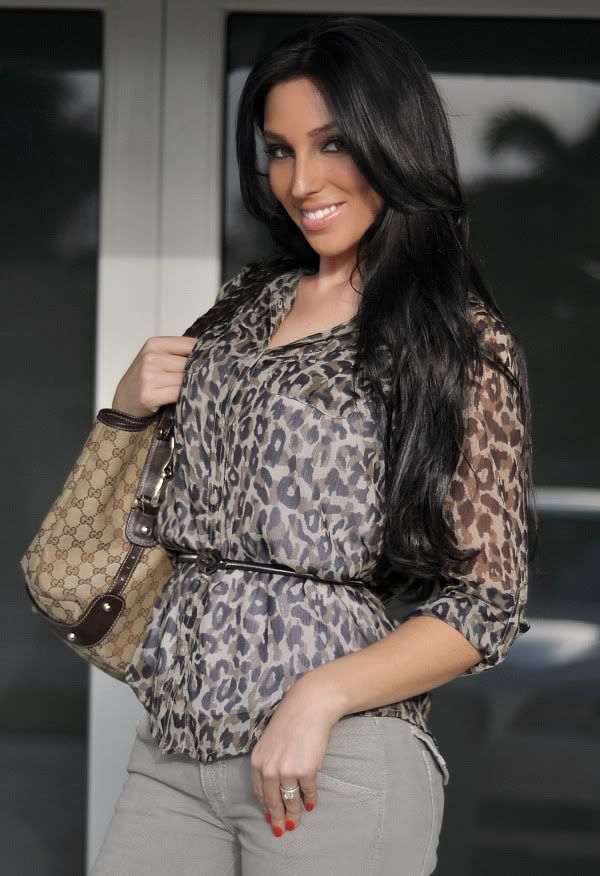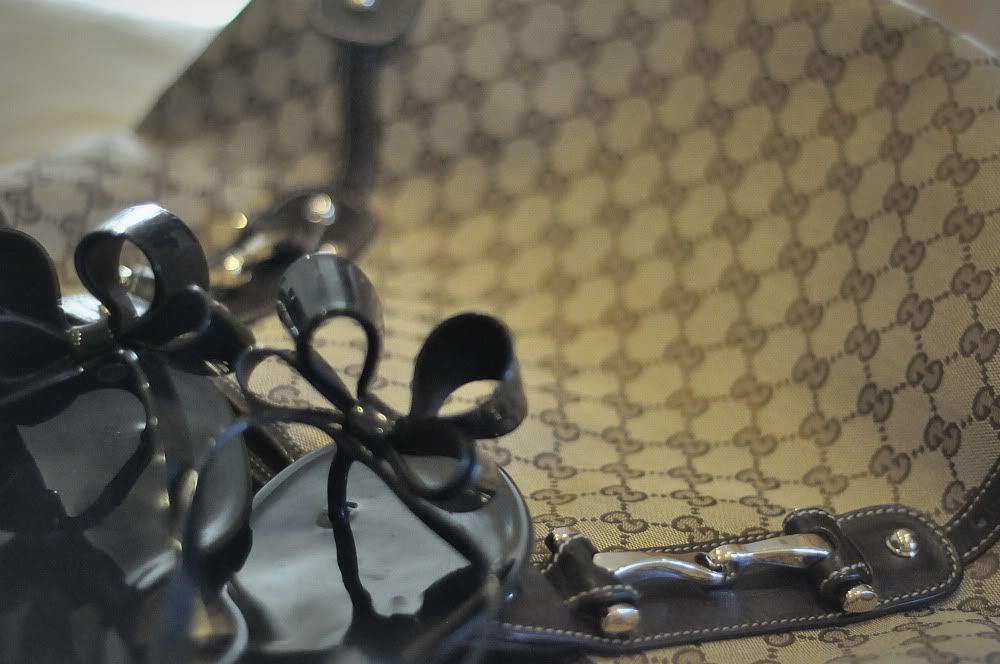 What I wore:
Old Navy top / Current Elliot pants / Gucci bag / Dizzy sandals / Betsey Johnson belt
I will be blogging about my jewelry box sometime soon as I have had many requests on jewelry organization. I have an adorable robin's egg blue jewelry box and I can't wait to rave all about it!
Happy Sunday!
xoxo,