Today was another gorgeous day spent surrounded by my family and friends. We helped my brother celebrate a special birthday and enjoyed quality time with one another. Of course J.J. had to help blow out the candles on the cake.
I wore a simple outfit consisting of a tank top and jeggings from Asos, but I topped it off with a jacket just in case it gets cold, because you know us Floridians can't handle anything under 70 degrees.
I finally wore my Marc Jacobs denim studded shoes after years of them sitting and collecting dust in my closet. I never knew how to wear denim shoes, but I felt that I would just have to go for it. They looked great and were so comfortable.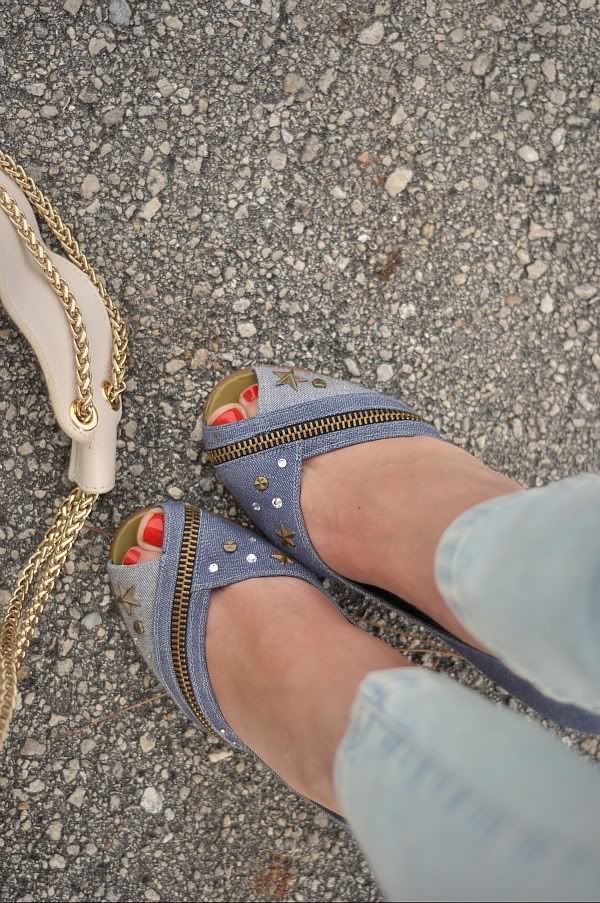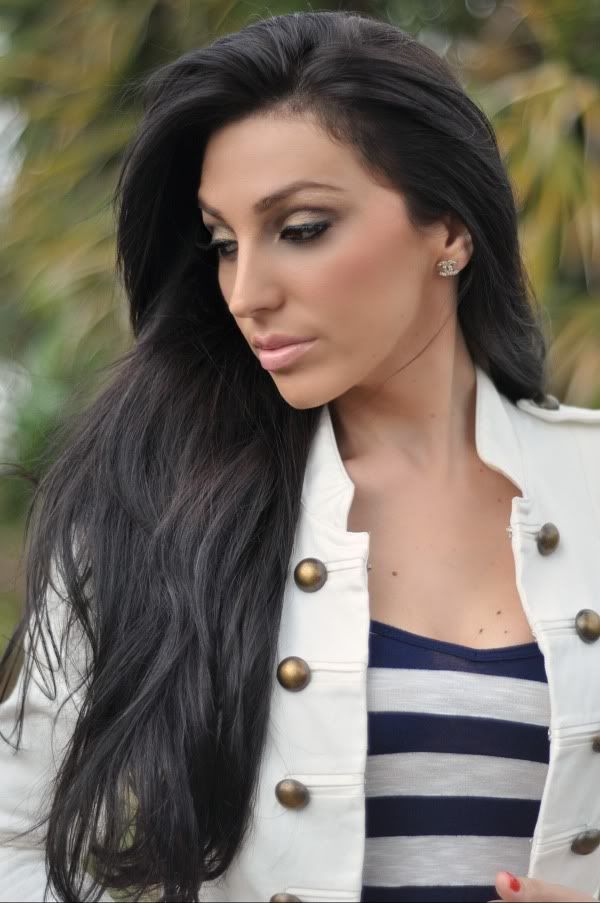 For my makeup I went for a golden smokey eye using a Lorac metals pigment in "Metallic Pearl" on the lid, MAC "Embark" on my outer V and crease, and highlighted the eye with a light shade from my Sedona Lace 88 warm palette. I applied some YSL lipstick in #7 "Lingerie Pink" on my lips and topped it with NARS "Striptease". I blushed my cheeks with MAC blush in "Mighty Aphrodite".
What I wore:
Forever 21 tank top / ASOS jeans / Marc Jacobs shoes / Chloe bag / Chanel earrings
Happy Saturday!
xoxo,