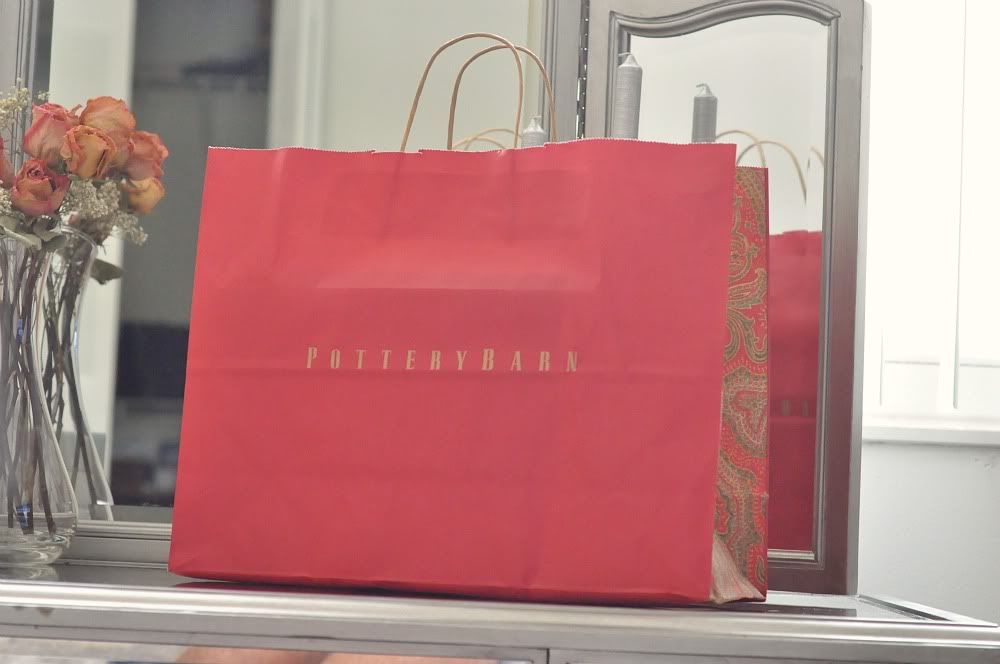 I have received numerous requests to do a storage and organization post on my makeup and jewelry. I'm in the process of reorganizing all of my makeup in my new mirrored Hayworth lingerie drawer from Pier 1, that matches my vanity. Once I get it all put together I will be sure to do a post, but for now, the jewelry organization seemed like a great idea for a post, especially since I am in love with my jewelry box.
Not too long ago I bought this adorable robin's egg blue (Porcelain blue according to the Pottery barn website) bonded leather jewelry box from Pottery Barn and after some months of using it, it's been one of the best purchases that I've made. The product is the Pottery Barn McKenna leather medium jewelry box. It's sold for $99.00, and worth every penny. If you order it online you can even have a monogram etched into the lower right side of the mirror.
My jewelry is stored neatly and securely in the delicate faux suede compartments and it even comes with a travel case. The box can be locked with a small key and stored in a safe, or just on top of your vanity.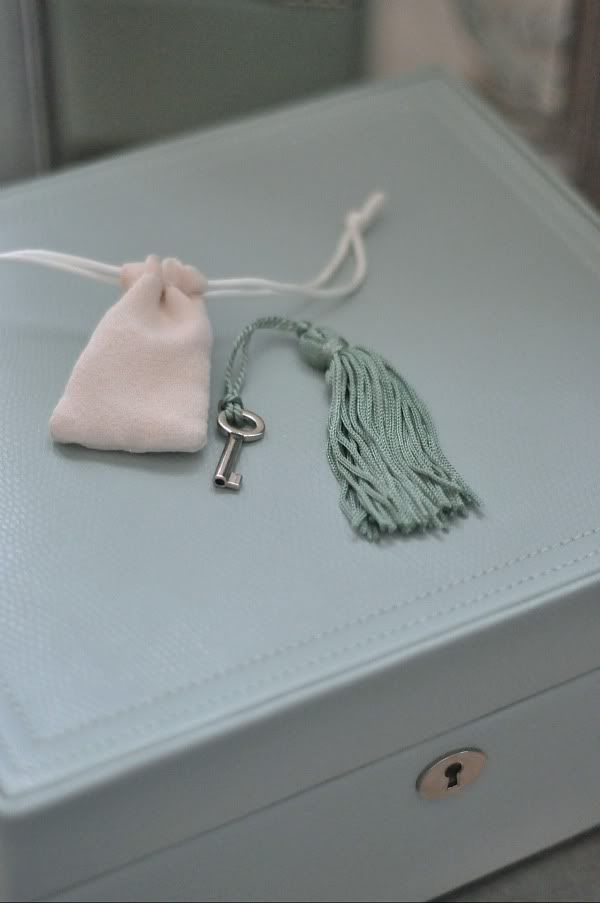 Key and fob to lock your valuables.
The travel case comes with storage for rings, earrings, a small compartment for other items and a mirror. It snaps closed securely and can be thrown into your purse.
Holes for storing your earrings and keeping them organized.
Large bottom compartment for all types of misc. items and chunkier pieces.
This jewelry box is also sold in other colors such as black, red (black & red are 20% off now in stores), and cream. The McKenna collection also offers jewelry boxes of all sizes, bigger or smaller to fit your needs. The medium box is sturdy and not too big for your vanity top. I also love how it has a vintage look to it, especially with the shiny bonded leather. Check our the McKenna jewelry storage collection on www.PotteryBarn.com.
xoxo,