"Happiness is like a butterfly.
The more you chase it, the more it eludes you.
But if you turn your attention to other things,
It comes and sits softly on your shoulder."
- Henry David Thoreau
Jerrid and I spent the day together shopping and grabbing dinner from a restaurant that I haven't been to in years. Today was the day that Jerrid and I got to go pick up our wedding bands and then Jerrid surprised me by taking me to DaDa in Delray Beach, a restaurant I used to love going to back when I was in high school.
I wore a simple outfit, a cotton dress from Francesca's and I paired it with my fuchsia blazer from Zara. The mix turned out nice and complimented well with the color of the flowers on the dress.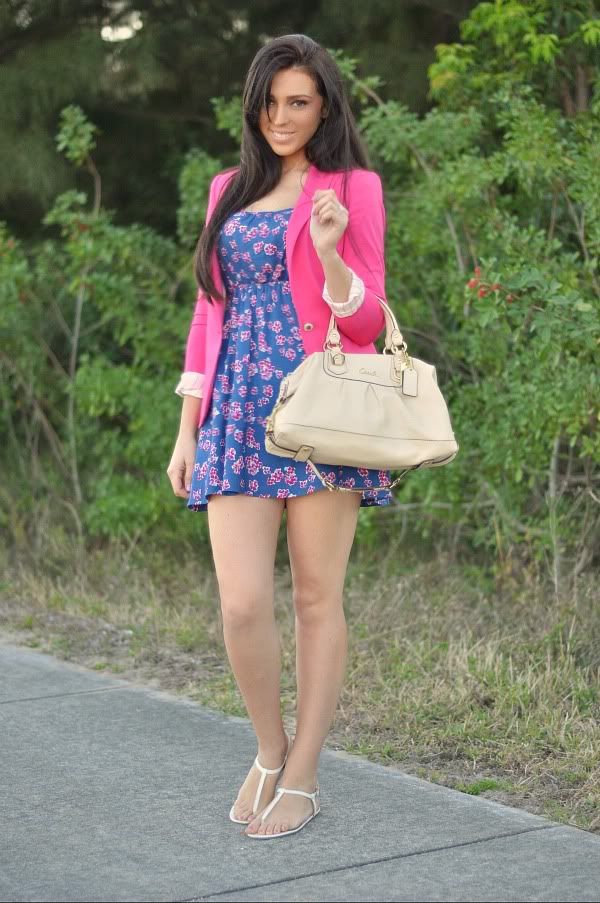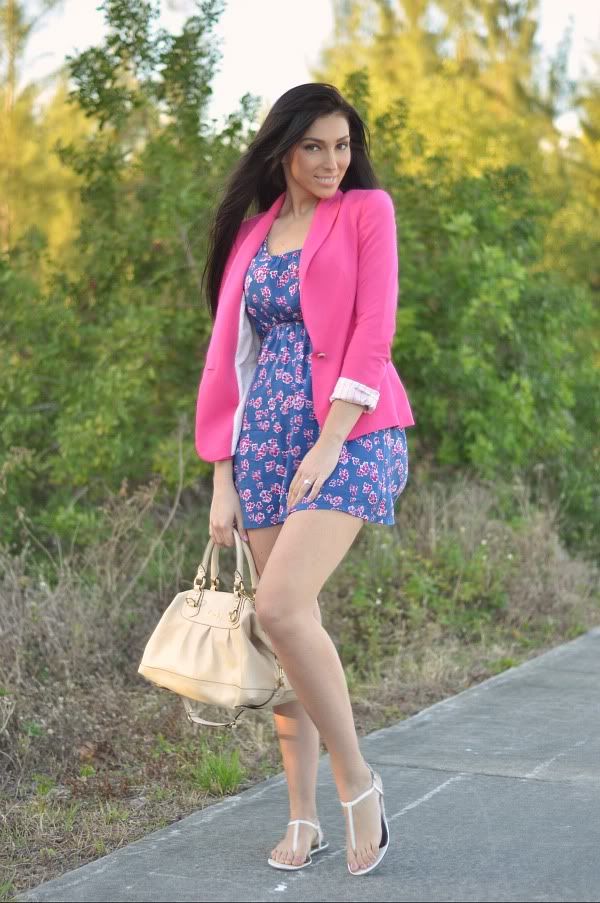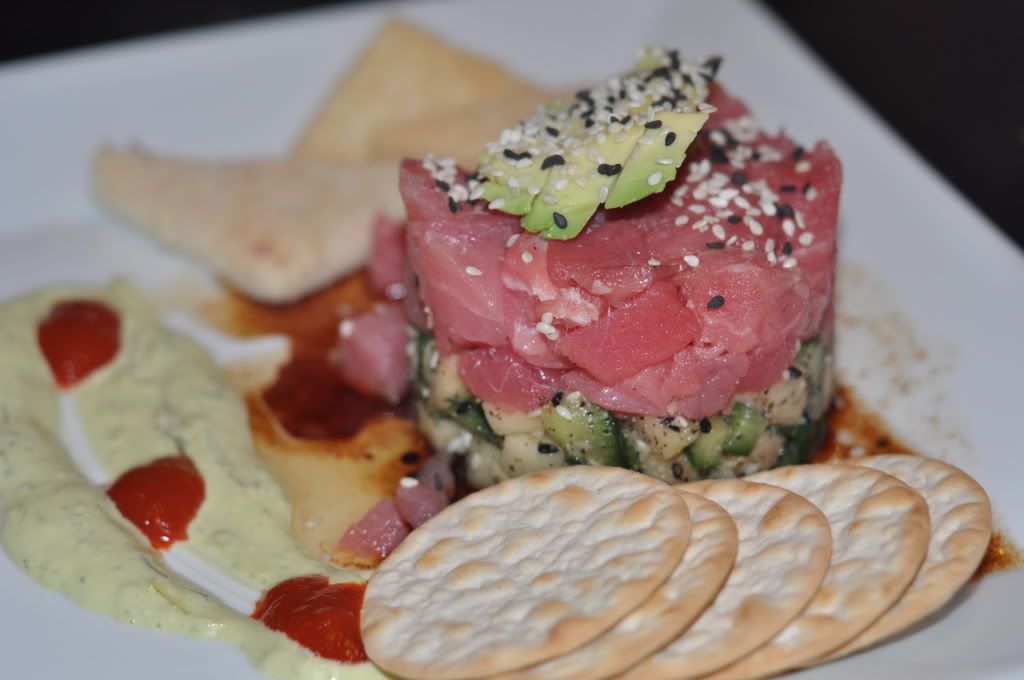 The tuna tartare at DaDa is beyond delicious! I ate so much of it that I didn't have much room left for my habanero maple glazed salmon, which was also divine.
Hope you enjoyed your Saturday!
xoxo,