Jerrid and I stepped out for a quick lunch together this afternoon. I wore a casual and comfortable outfit along with my new Dizzy "Lounge" bow sandals and new Louis Vuitton clutch. Yesterday was Jerrid's birthday and he had a fantastic time celebrating with my family. I thank him everyday for being my best friend and soul mate, but yesterday was extra special and all about him.
The weather has been unusually warm here, especially for this time of the year. I've swapped the warm clothes in my closet, just to have to swap them right back. It's always nice to have the warm sun shining, but the cooler air was a nice change.
I've been trying out some fun colors on my nails, currently wearing Essie "Clambake", a really bright tomato red. Vibrant color with lots of shine. The polish is quite sheer though, even with 3 coats.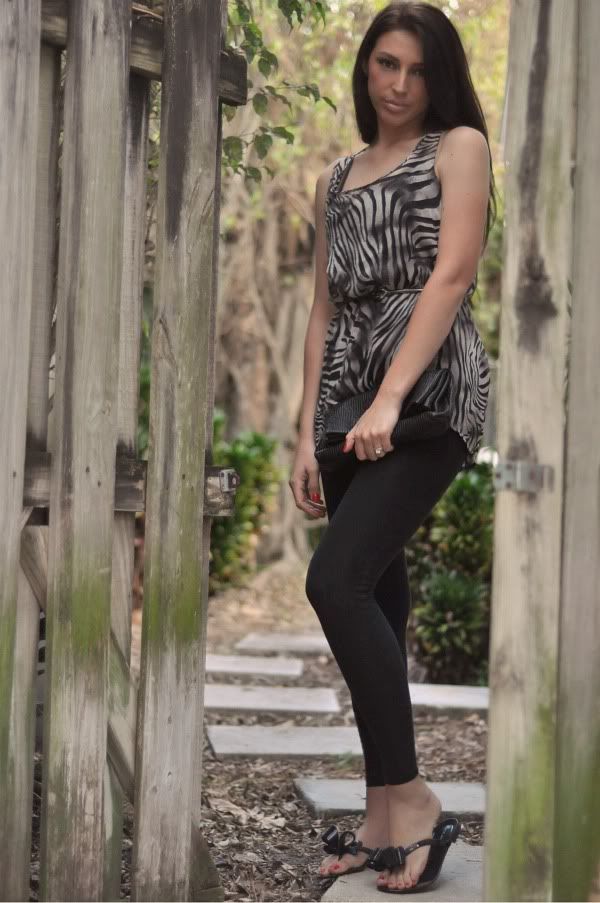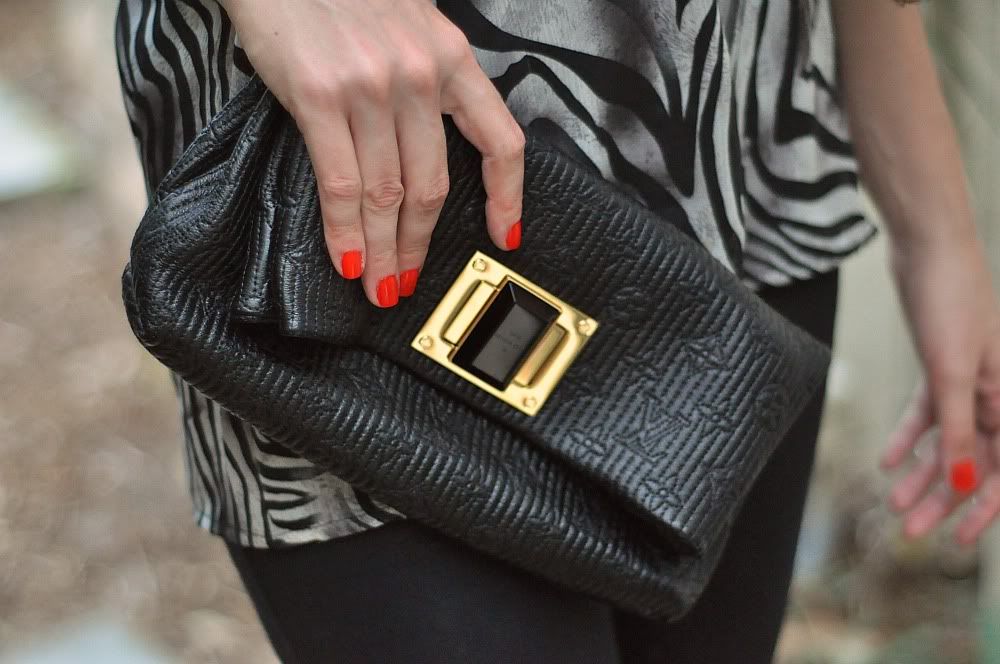 I've had an issue with my MAC ProLongwear lipglass, which is one of my favorite colors (MAC Patience, Please) but ends up being way too sticky for me to deal with. I can't bear the sticky dry lips that I'm left with after applying that gloss. I figured out a way to make the lipgloss as comfortable as a Creamsheen lipglass by first applying Palmer's cocoa butter lip balm on and then applying the gloss. It's easier to apply and much more comftrbale. No more sticky strings of lip gloss hanging off my lips.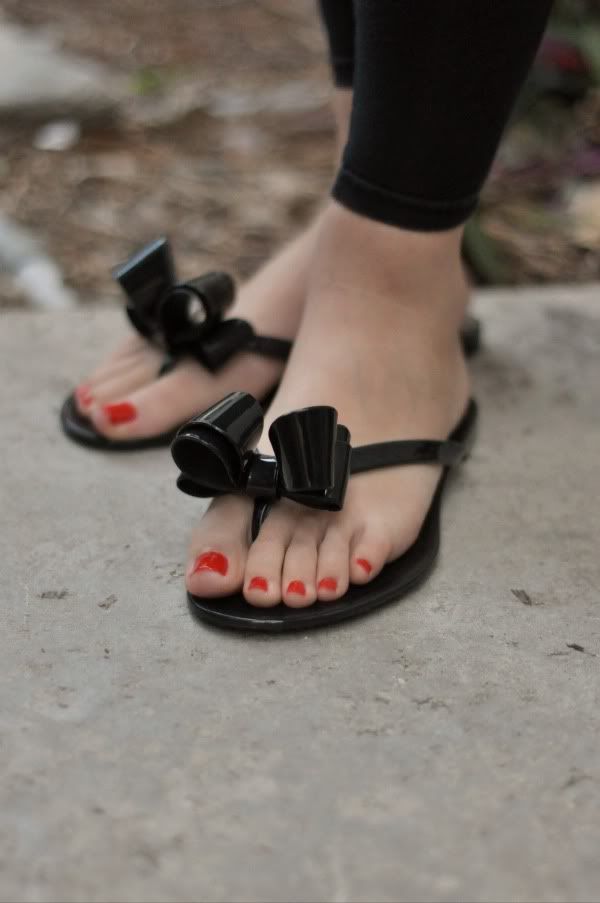 What I wore:
Forever 21 top / American Apparel leggings / Dizzy "lounge" sandals / Louis Vuitton clutch
xoxo,