Today was a fun day for J.J. and I. We headed to the mall and did some more shopping preparations for my friend Laura's wedding. I wore a simple relaxed outfit and very minimal makeup, just a bit of eyeliner and mascara. I can never resist kissing my son's cheeks too much so I had to stay clear of any lip products.
We stopped by the Gulfstream Park shopping plaza and casino and did a bit of shopping from the Container Store which just opened here not too long ago, and Crate & Barrel. J.J. helped me pick out the cutest couch pillows from Crate & Barrel and I also snagged the 10 piece pop top organizers. I was so surprised to see the couch pillows scan in at $11.99 all the way down from their original price of $32.99 so I had to plant another kiss on those cheeks that I love so much for having such a good eye for a bargain.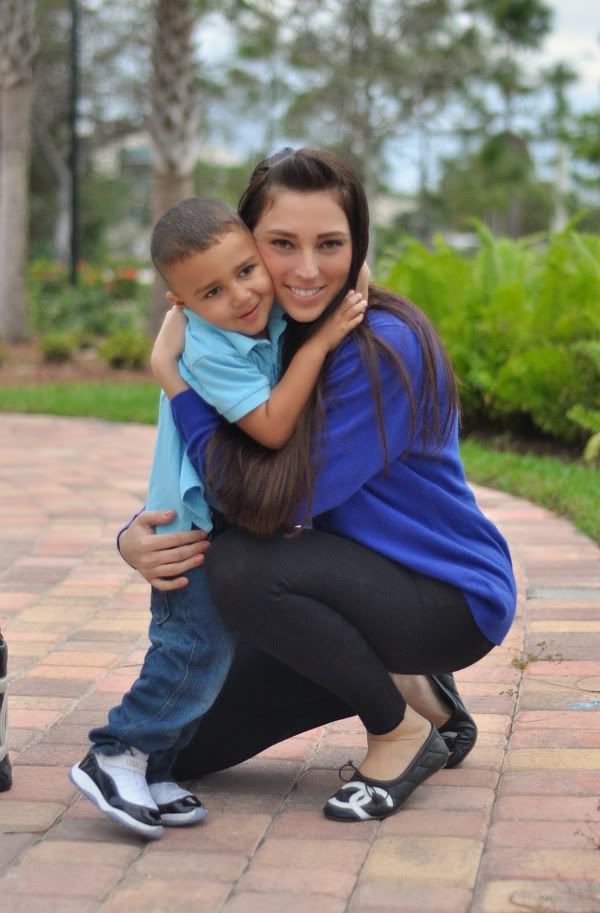 He loves to squish my face when he hugs me.
I hope you all had a wonderful Tuesday as well!
xoxo,