It makes perfect "
scents"
!
Ever since I began to mention how wonderful Yankee Candle wax burners and waxes were making my home smell, a friend of mine introduced me to Scentsy. Scentsy is a company that produces flameless wax burners, which were got automatic green light in my mind since I do have a child. I received a few products from Scentsy as a gift from my friend and have been obsessing over their goodies ever since. I chose 6 delicious scents such as Paradise Punch, which has been a favorite ever since it touched the burner tray. The smell is strong and delectable.
The burners are easy to use with simple on and off switches. No more lighters, tea lights, and hot wax on the top tray and inside the tea light candle tray. The larger burners are very low maintenance with removable top trays for easy cleaning. To make cleaning even easier, Scentsy has created a scent tab that you place into the wet wax and let solidify during cooling, at which time you just pull on the tabs and remove the entire solidified wax from the burner tray. It's pretty neat!
By doing the math you can see that Scentsy is actually a smart choice for the penny pincher. In comparison to Yankee Candle, which sells their waxes for $1.99 each, Scentsy sells a bar of 8 separate cubes for $5.00. Yankee Candle waxes last about 8 hours where as Scentsy bars divided into 8 cubes, each lasting 8 hours makes up for more overall hours of scent and less money spent to constantly replace waxes. Also, no more money spent on buying new tea light candles, which last about 3 hours each. Scentsy wax burners are electric and totally flameless. Its such a convenience!
"Crinkle" large flameless burner.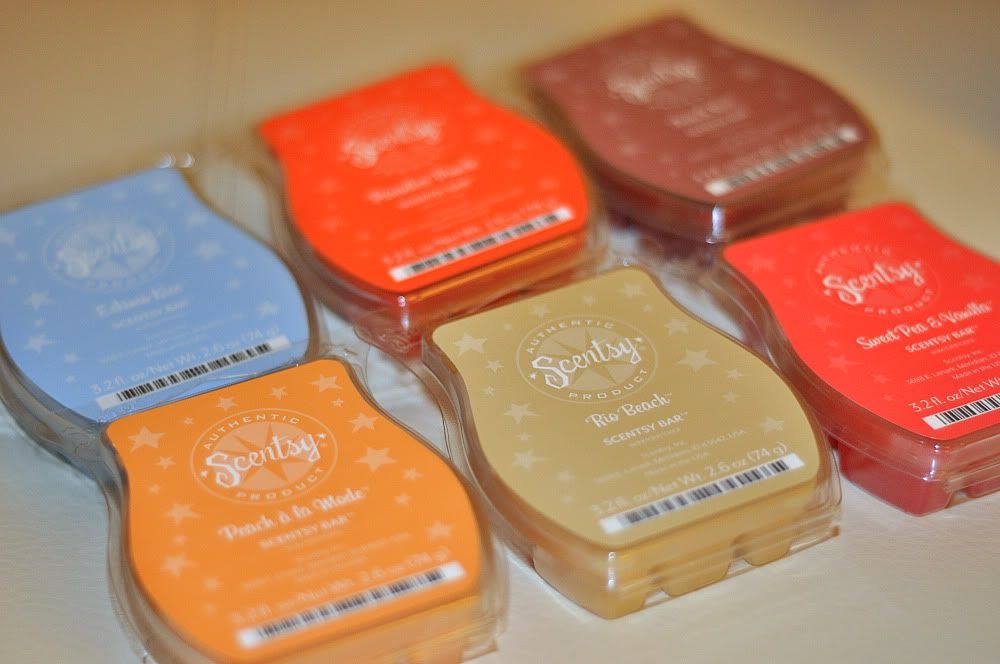 These are the 6 scents that I have chosen; "Peach a la mode", "Paradise Punch", "Rio Beach", "Eskimo Kiss", "French Kiss", and "Sweet Pea and Vanilla". Browse the catalog here to check out the other available scents and read their descriptions HERE.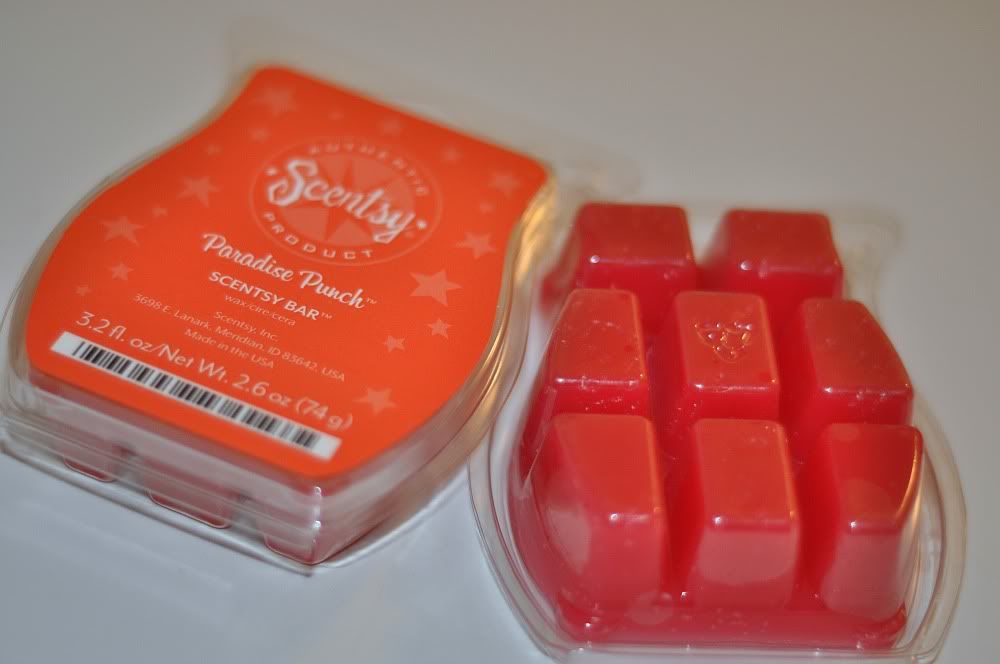 The waxes come in a container such as this and are separated into 8 blocks. They are easy to pull apart and convenient to store. Do remember to store them in a location that is not exposed to heat.
Scentsy also offers a variety of mini plug-in wall wax burners. They are easy to handle and turn on with a big on and off switch on the front. The burner looks like an adorable functional night light and brightens up any dull dark room.
"Roma" plug in mini wall wax burner.
The catalog is very easy to look at easy to understand. Its great for inspiration on where and how to place your Scentsy burner.
There is a vast array of designs and colors of burners that you have to choose from.
It's fun and can be the perfect final touch to any room.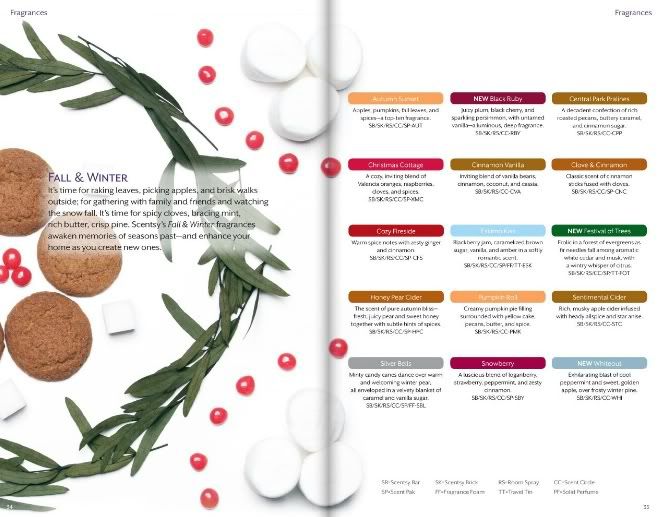 There are also pages and pages of scents to choose from, each in their own category.
Just have a basic idea of what you're looking for, categorize it, and then hunt down the exact scent you're looking for by the descriptions!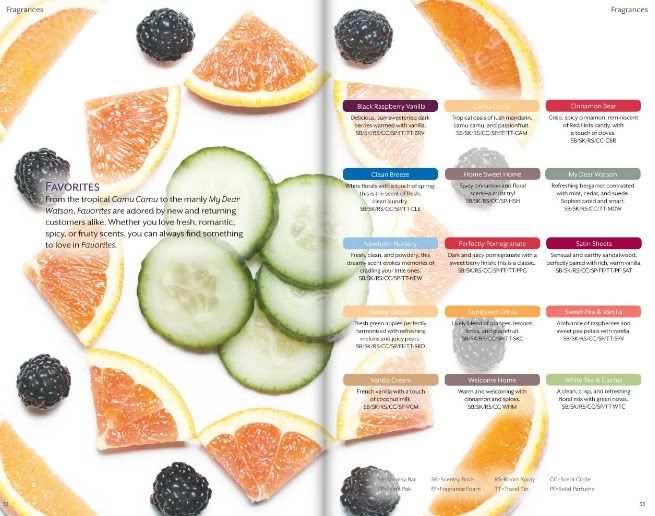 I'm so glad I was introduced to Scentsy and I couldn't wait to share their products with all of you.
Scentsy may have your perfect holiday scent and may also be the perfect gift for someone special on your list!
If you're interested in some Scentsy products to get your home smelling perfect,
check out my friend Lyndsey's Scentsy website here:
www.lyndseybond.scentsy.us/Home
xoxo,