I was sent a complimentary Hana flat iron hair straightener for a review from Misikko.com, a site that I have worked with in the past for a review of the Hana Shine Shield hair serum. Misikko is a great site for hair necessities and has never disappointed when its come to service. The customer service staff are very friendly and the products are quality goods.
The product I was sent was a Hana 1" flat iron. It's great for styling all hair types. The flat iron is neatly packaged in a tin container, and a carry pouch for travel. It's very convenient for travel since the iron is much thinner than the everyday flat iron that I use which is a thick body 3" flat iron which works great for my very thick hair.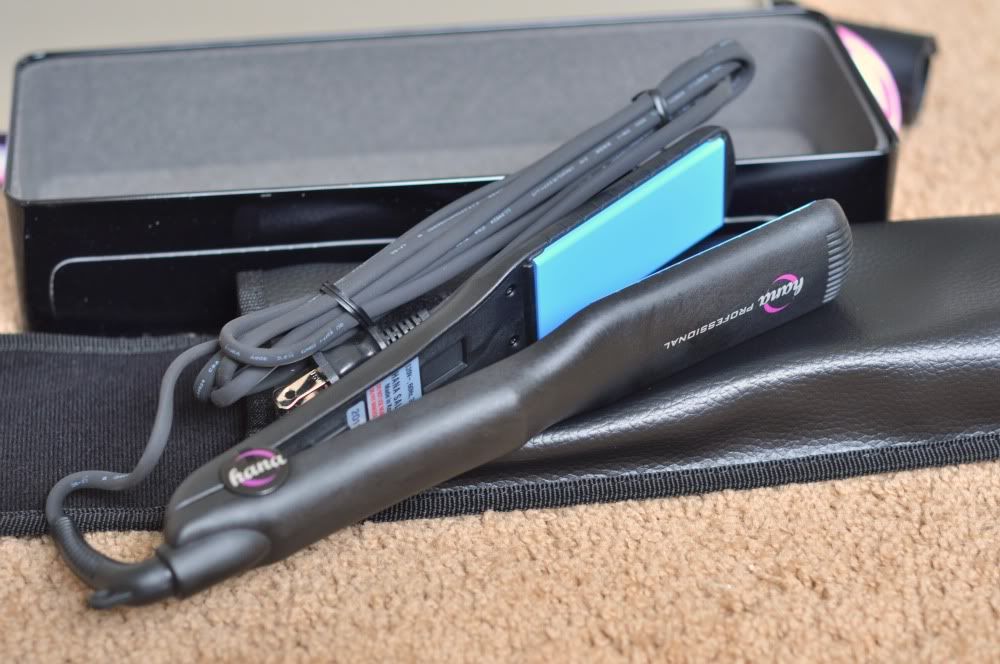 The Hana flat iron works very well, but I found it to take me a bit longer to straighten my hair than usual, in comparison to me using my 3" Helen of Troy flat iron. I do love the fact that I have plenty of styling options when it comes to the thinner model flat iron. I could do loose curls easily without having to twist my hair up in a barrel iron and waiting. I have yet to try this style technique out, but will do so in the near future. The 1" Hana iron was very convenient for styling my fringe since it easily fit all the way up to my roots for more volume.
Misikko.com offers many amazing quality brand name products for a fraction of the cost that you may find at other establishments. I would give them a try if your in need for some hot tools.
The Hana flat iron I was sent is the standard 1" flat iron.
It's originally $149.99. but you get it for $71.99 at Misikko.com!
Happy hair days!
xoxo,