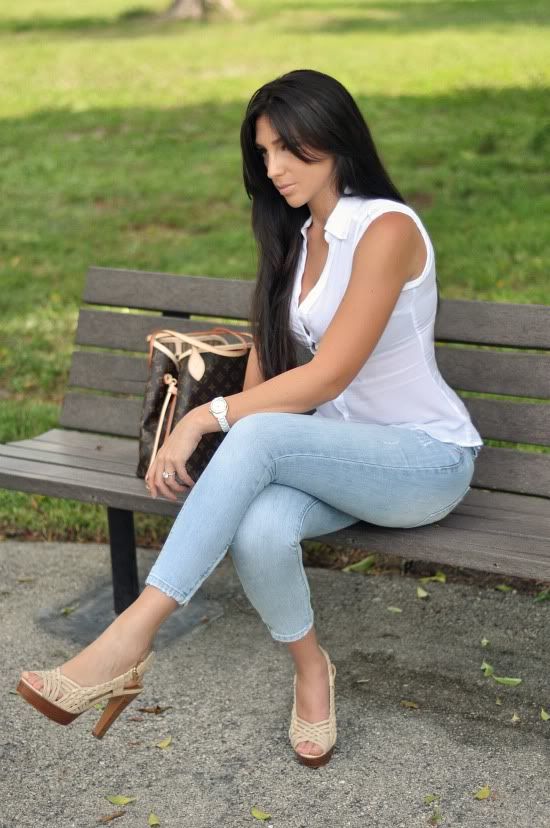 I love how versatile this shirt from Express is. Paired up with jeans it makes for a nice, casual outfit, ready to run the errands for the day and cool enough to manage in the heat. The shoes are my favorite part of this outfit. These Ralph Lauren shoes are so comfortable and believe it or not, I found them at Ross Dress For Less for $27.99! You never know what goodies you can find in discount stores such as Ross, TJ Maxx and Marshalls...I've struck gold in there many-a-times!
Today was a very laid back day for me. JJ and I took a nap, watched television and did some grocery shopping. I'm still recovering from our busy day in the sun yesterday.
For my makeup I went very light. I'm using my Yves Saint Lauren foundation in #7 which is a very light foundation, perfect for the hot summer. On my eyes I used my Urban Decay NAKED palette, using just 2 colors; "Toasted" all over the lid, and "Sin" as a highlight. I lined my eyes with my NARS cream eyeliner, applied mascara and that was it on the eyes. The blush I'm wearing is MAC "Mighty Aphrodite" which is one of my favorite products of all time. On my lips I'm wearing Napoleon Perdis lipgloss in "French Pink" which is another one of my favorite products of all time.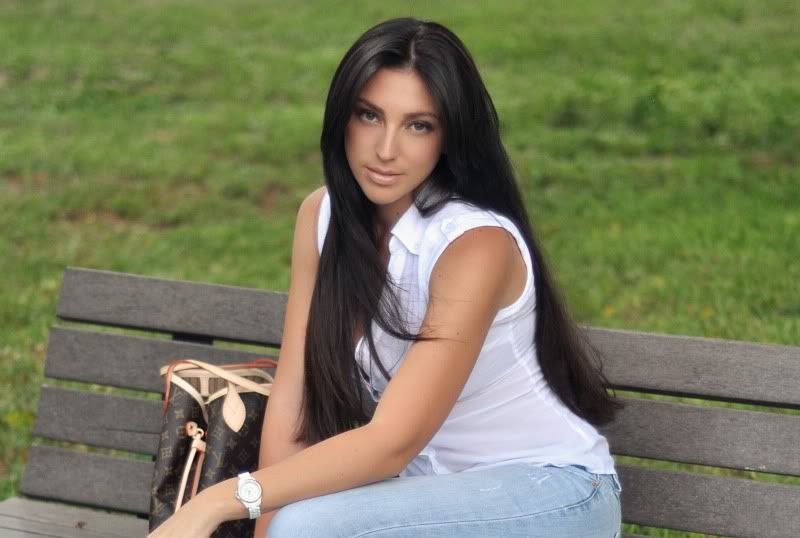 Express Top / American Eagle jeans / Ralph Lauren shoes
Louis Vuitton Neverfull MM / Michael Kors ceramic watch
xoxo,