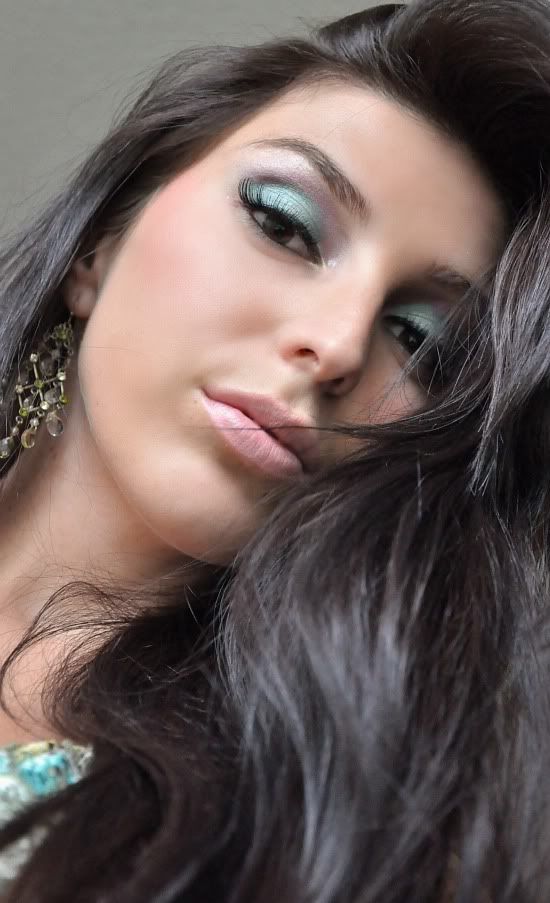 A penny saved is a penny earned, and looking for a great deal in any situation is a winning situation! A must have for many beauty lovers is a set of killer lashes, but the dollars can add up, especially when going through lashes quickly. KKCenterHK is a beauty company from Hong Kong that makes some killer lashes in bulk sets and sells them for reasonable prices.
I was sent eyelash kit A155 for review, and as far as packaging and lash quality, I'm a happy camper. Some of the lash strips may be a bit longer or shorter than than matching pair, but because they are quite longer than an average pair of lashes, its not a big deal to just grab some scissors and snip a bit off of each to make them match to your lid and not overextend.
The only thing I didn't like about the lashes, is perhaps the style that I have chosen. They do look fake when they're on my lids. They do have a synthetic shine to them, which is common for synthetic lashes since they are not made with human hair. I did prefer a different set, but was told the set I wanted was not available at the time, so I chose another. I still liked the lashes because I can make them work. The quality of the lashes is good, the strip is nice and thick. It's not a flimsy lash that will fall apart and bend out of shape once off the tray.
Check out www.kkcenterhk.com if your interested in grabbing a set of awesome lashes for a super price. They offer many varieties of lashes, from subtle lashes, all the way to glittery, neon bright falsies. The site also offers plenty of other creative beauty supplies, such as creative wigs and much more! The products do ship from Hong Kong so it will take a little while to get to you, but for the price, it's well worth the wait.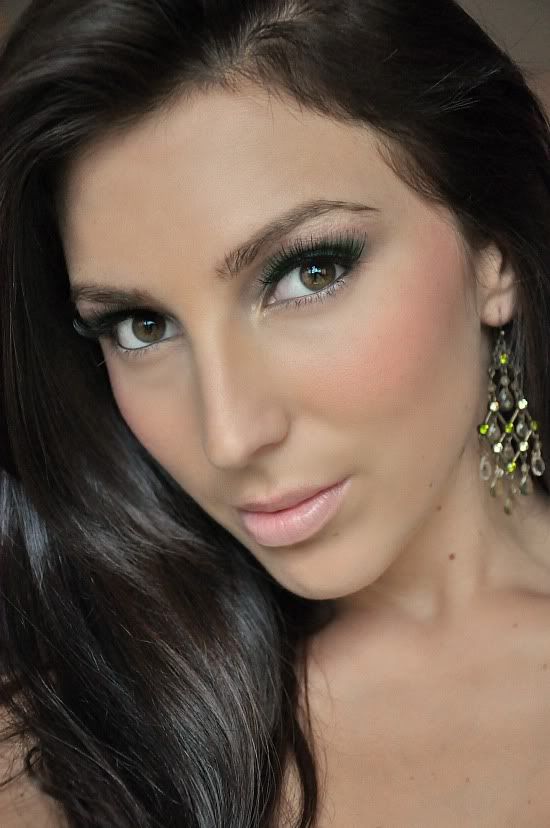 I used my Urban Decay NYC palette again today. I dusted it off after removing it from the depths of my cosmetics drawer, and went to work creating a look using 3 of the shades from the palette, Money, Bordello, and Uzi, being very careful to avoid fallout. Uzi is a pain when it comes to fallout since it contains such chunky glitter which can make your whole look appear messy if not taken care of. I use a strip of tape to remove the glitter, winding it on my finger and dabbing the sticky side to my skin atop the glitter to gently remove the flakes without disturbing my foundation and blush.
What I used:
Face:
Smashbox Photo Finish facial primer
Revlon ColorStay #330 - Natural Tan
Cheeks:
MAC Wonder Woman blush - Mighty Aphrodite
Eyes:
Urban Decay eyelid primer
Urban Decay eyeshadow - "Money" along entire lid.
Urban Decay eyeshadow - "Bordello" as outline and to blend edges.
Urban Decay eyeshadow - "Uzi" as highlight
Urban Decay eyeliner - "Zero" along upper lash line
Stile kajal eyeliner - "Onyx" along waterline.
Maybelline Colossal Lash Mascara - Black
KKCenterHK lashes - A155
Lips:
CoverGirl lipstick - Baby Pink
I hope everyone had a fantastic Fourth of July weekened!
xoxo,