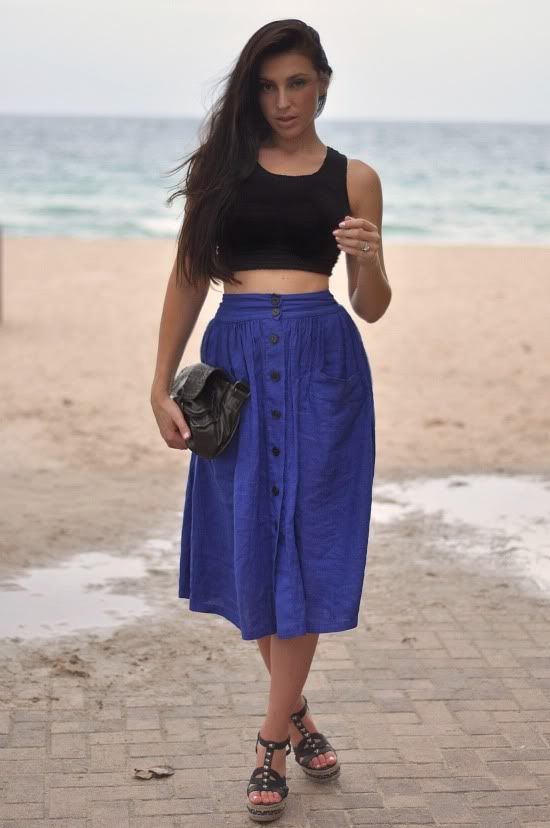 Midi skirts are super trendy and perfect for the summer. I have been on the hunt for a cute midi skirt and fell in love when I saw this blue Zara skirt worn by Delmy at Fashion Bananas. She wore the skirt with a crop top and I just had to go for the same look. I paired my skirt with a black cut off tank top and my Naughty Monkey "Joshua Tree" wedges. I felt so comfortable and the linen fabric of the skirt kept me cool in the humid weather. I love how the black complimented the black buttons on the skirt and put the outfit together. The embellishments on the wedges gave the ensemble a bit of an edge.
Today was beautiful. We walked up and down the pier and then enjoyed a nice dinner sheltered from the the rain in Aruba Beach Cafe. The seafood was delicious and the atmosphere was as "Florida" as you can get!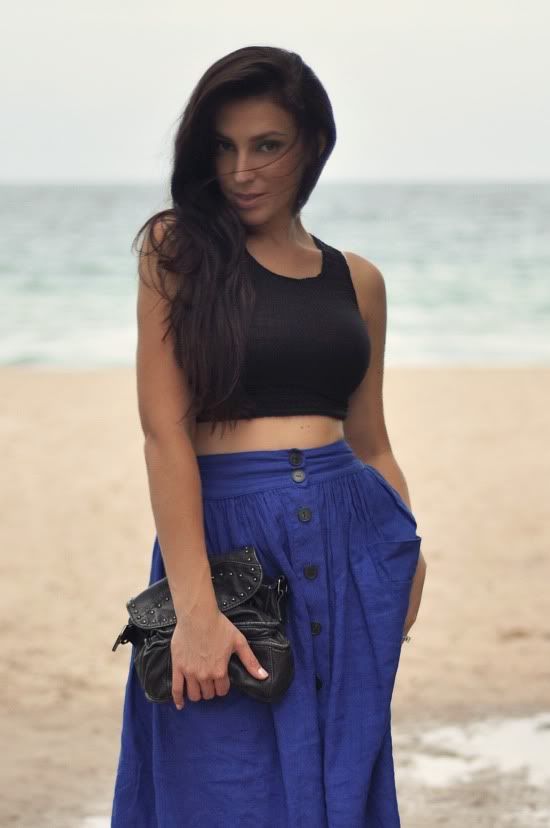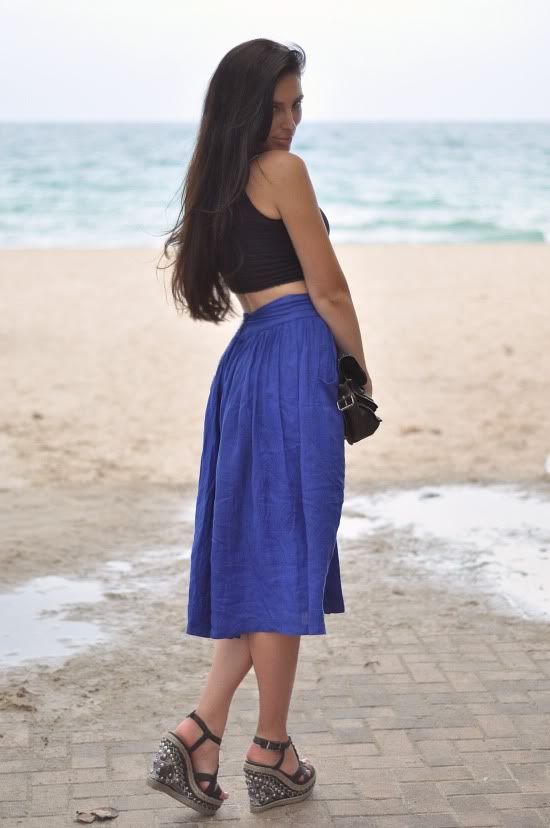 Vintage top / Zara skirt / Naughty Monkey wedges / Aldo bag
I hope you had a fabulous Wednesday!
xoxo,