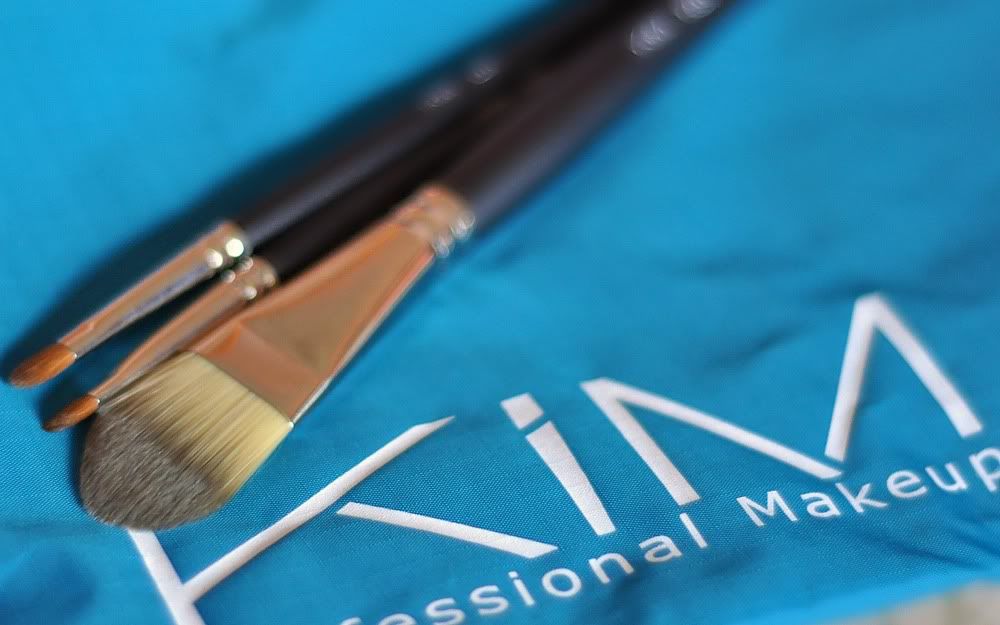 Rekab, the makeup brush specialists, have cerated a new line of brushes that are of professional quality, but won't burn a hole in your wallet. KiM brushes was created for the everyday makeup enthusiast that wants the quality of a professional brush, but an affordable price tag. KIM is the line of professional grade hand made makeup brushes from Rekab - a long time (100 yr old) fine art brush company originally out of London, now producing out of Israel.
From the site:
Rekab, one of the world's top brushmakers of hand-crafted soft hair artist brushes, now uses its expertise to the creation of a line of fine quality make-up brushes.
All hair is natural tip and the brush shape is created by hand-shaping and tying of the hairs as opposed to cutting the hair. While it is more time-consuming to create brushes using natural tip hair, the resulting brush captures the make-up colours more precisely, resulting in an enhanced ability to control the application of the make-up products to the face.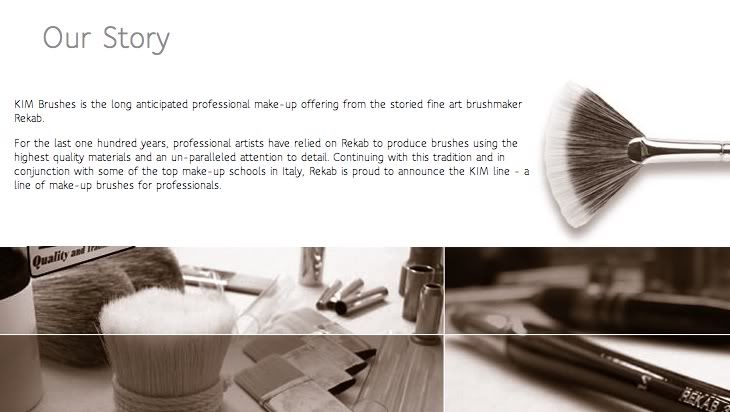 I was lucky enough to be one of the first bloggers to be sent a few samples to test out and share with you!
KiM brushes has a whole array of brushes to choose from, categorized for the face, eyes, lips, and nails. I was sent three brushes.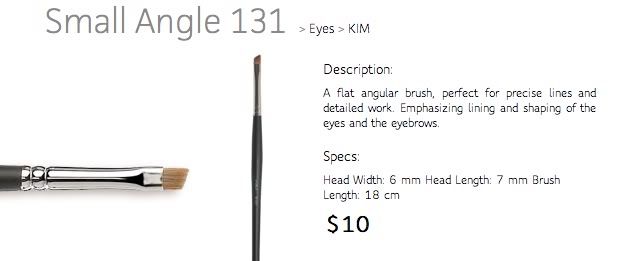 I'm very happy with the brushes I was sent. The bristles incredibly soft, and its so impressive to know that they were handmade. They look so immaculate and do the job very well. I have not used brush L311 handy for my lips since I do not use a brush on my lips, but found so many uses for it on my eyes. I love how easily it fits into the crease in my eyelid. Brush 131 for the eyes is perfect for applying that line along my eyelid to darken it with eyeshadow, rather than wearing eyeliner that may smudge. Brush F231 is just a dream. Foundation comes on smoothly and it blends onto my face without being scratchy or streaky. Such great quality products that KiM brushes has here, this line is sure to be a winner for Rekab.
If your order is more than $50, you are also sent a free gift; a BAGGU zipper top brush bag! It's pretty neat! I was sent one in the color blue.
If you want more information on KiM brushes,
or if you are interested in buying some brushes,
check out their website.
www.KimBrushes.com
xoxo,
Disclaimer:
Product was sent complimentary of company for review.