I walked into Sephora yesterday with no intention of leaving with anything in a bag but I couldn't resist myself when I laid my eyes on the Urban Decay Quinceañera bag. It caught my eye with its glittery glory, and I had to make it mine.
The bag is spacious, sturdy, covered with a wipeable PVC and also has an easy to clean 15th anniversary print lining to keep makeup from making a mess in the bag. The glittery exterior tickles my fancy, I'm all about the bling bling! It's a pretty big bag, measuring 8.5 x 3 x 6". The bag comes with a clear compartment within for easy storage of smaller necessities. It fits plenty of makeup for travel and is secure and sturdy enough to trust in any suitcase.
The bag is priced at $26 and can be found at Sephora stores, or online at www.UrbanDecay.com.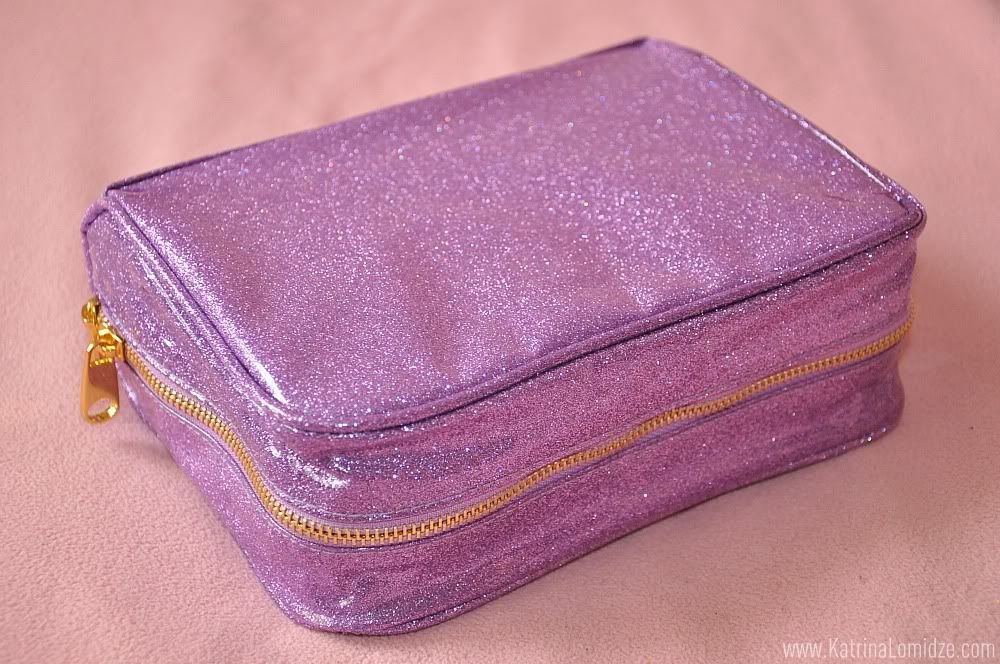 From the Urban Decay website:
Spacious, fun and lined with our limited-edition 15-year anniversary logo! The three-sided zipper makes opening easy, and interior gussets hold your stash in.
In honor of our big 15, here's a makeup bag they named after the 15th birthday extravaganzas thrown for girls in Latin American cultures. Large but not huge, its open shape holds plenty of makeup. The interior features a clear zippered pocket for your most sacred items. A double gold zipper opens on three sides so you won't spend forever rifling through your bag, and satin inserts keep your makeup from falling all over the place. You don't have to be 15 and primping for the object of your desire to appreciate its sparkly purple-ness or cool 15-Year Anniversary ticking pattern on the lining, but whipping it out might make you feel as blissed out as if you were. It packs easily into just about any suitcase, so take it with you on your next adventure.
Product Dimensions: 8.5 x 3 x 6"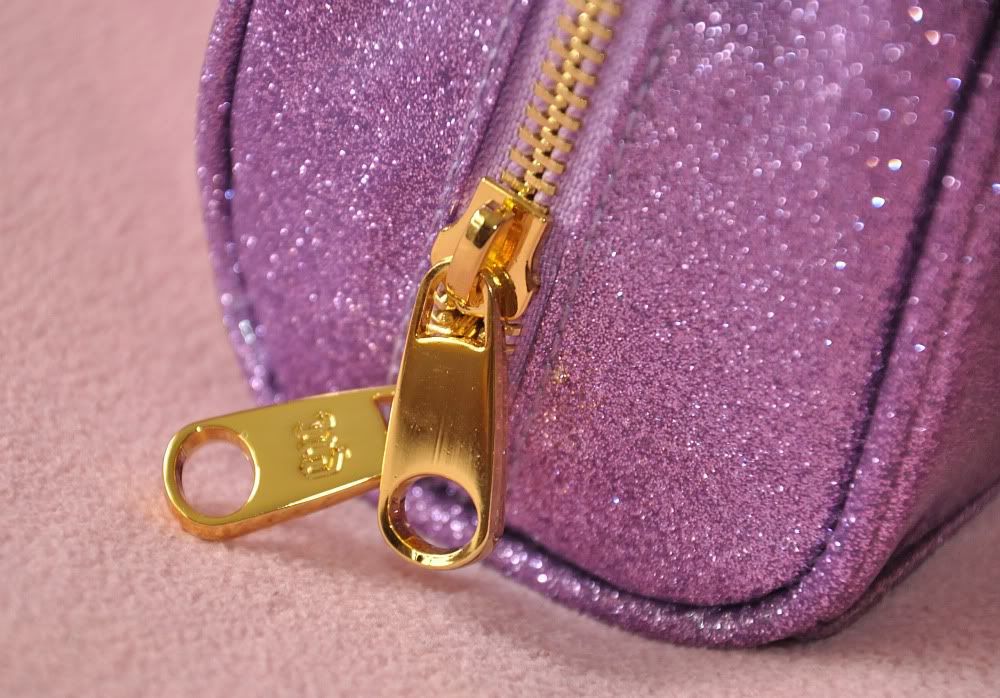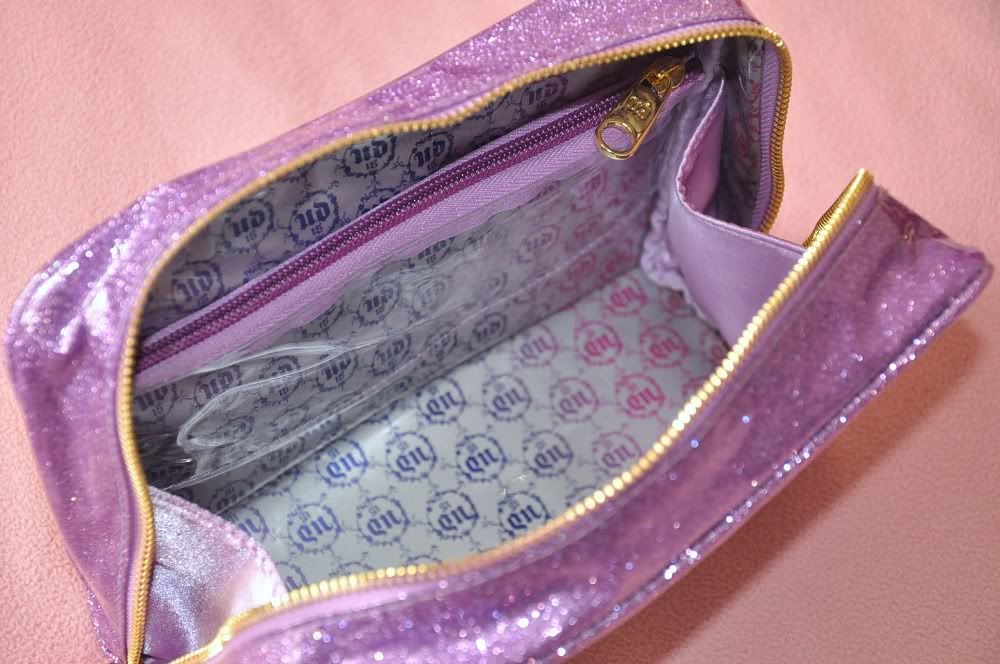 This bag is definitely a must have for all Urban Decay enthusiasts!
Stay tuned to learn how to
WIN
your very own
Urban Decay Quinceañera Bag during my giveaway!
Rules and regulations will be put up in a separate blog post.
Make sure you subscribe, and follow me on Twitter for updates!
xoxo,