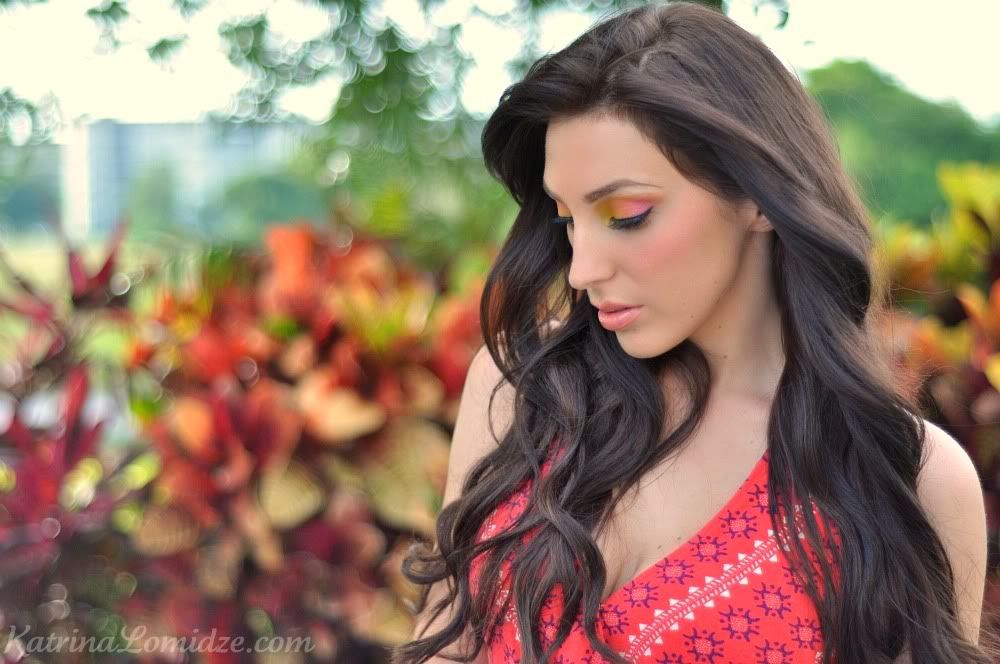 I visited Forever21.com last night and stormed through all of the rompers. I bought a few, and it wasn't hard to choose from their large selection of adorable rompers. Rompers are very trendy and comfortable during the hot summer months. They're perfect for an outfit that can be put together in minutes.
I wore one of my rompers today. Another cute one from Forever 21 which I own in two colors. I paired it up with my Asos wedges which are as comfy as can be.
As for my makeup, I wanted to use shades that remind me of a summer sunset. Yellow, orange, and pink, a perfect summer combination. I used my Sedona Lace 120 1st Edition palette to create this look. It's my go-to palette when I want color.
I teased my hair, locked the waves in with L'Oreal Ellnet hair spray and headed out the door to enjoy another hot day running around town with Jerrid and JJ.
What I wore:
Romper : Forever 21
Shoes : Asos
My makeup:
Face:
L'Oreal Studio Secrets Facial Primer
Revlon ColorStay #330 Natural Tan
Cheeks:
MAC blush - Peachykeen
Eyes:
Sedona Lace 120 1st Edition Color Palette
4 colors used - Yellow, muted orange, orange, and metallic deep pink.
Sedona Lace 88 Warm Palette
1 color used - light peach as a highlight and under the brow bone.
CoverGirl Lash Blast Mascara
L'Oreal Lineur Intense felt tip liquid liner - Black
Avon eyeliner - blue green. Used on waterline
Lips:
MAC Lipstick - Jazzed
MAC Lipgloss - Sock Hop
xoxo,