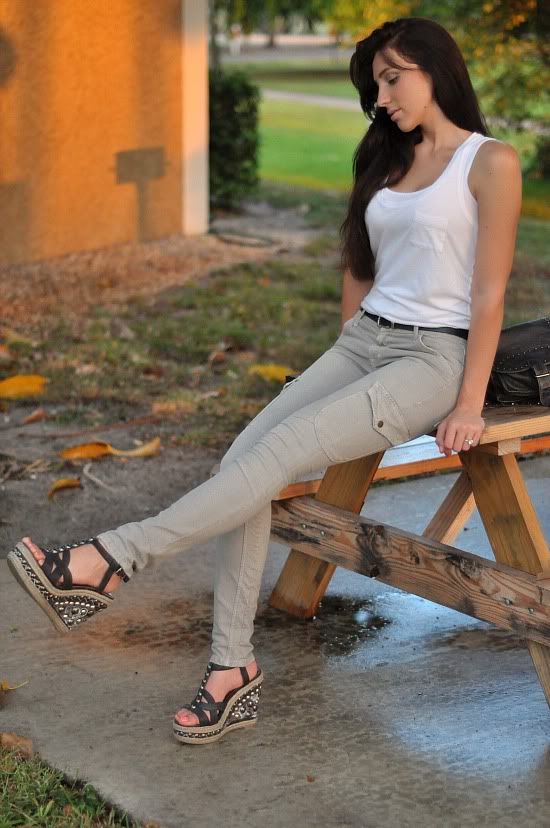 Today was a muggy, rainy day, but when the sun finally peeked out, it was time to scurry outside and enjoy the fresh "after rain" air. I wore my new Current/Elliot skinny cargo pants that I bought from Hautelook along with an adorable pair of Naughty Monkey platform wedges.
The shoes are Naughty Monkey's "Joshua Tree" wedges and they've been flying off of shelves. The shoes are adorned with studs and have touches of Spanish roping. The heightened platform give your arches a little rest while the strapping secures your foot within so the shoe is extremely comfortable to walk in. I wore them all day with no problem. They retail for around $85 and can be found on Zappos and Amazon as well as on the Naughty Monkey website at www.naughty-monkey.com.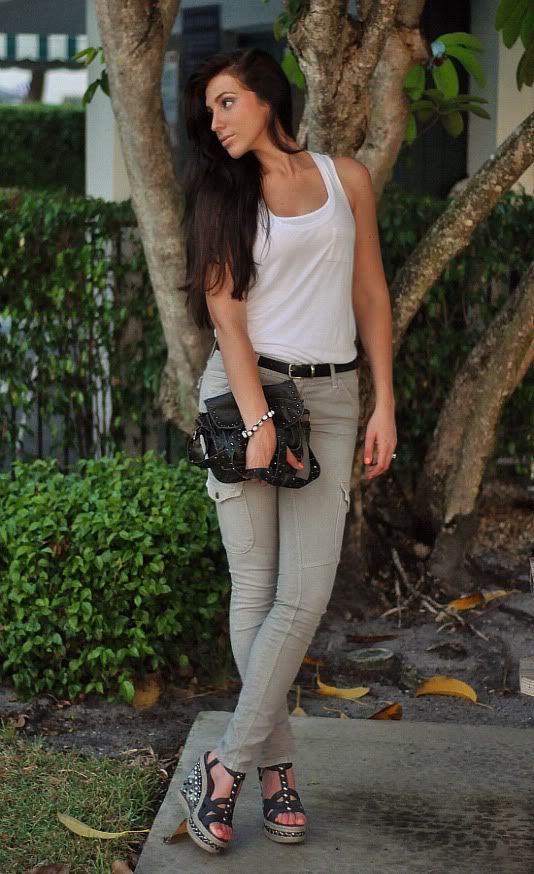 Layered tank tops : H&M
Cargo Pants : Current/Elliot
Belt : Wilson's Leather
Shoes : Naughty Monkey "Joshua Tree" wedges
xoxo,
Disclaimer
: Shoes were sent complimentary of the company.