April showers brought May flowers, and May flowers bring sundresses, sandals, and lots of fun in the sun! The days have seriously heated up here in South Florida, so jeans are out of the question! I have been on a sundress binge, buying every single one that comes into my line of vision. I find them best at keeping me cool during these "feels like summer" days.
Sundresses are so easy to put together into a fashionable, yet simple and sophisticated outfit. Be careful not to over accessorize, something you may find that I pretty much stay away from. I synched my waist with a braided leather belt and called it a day.
The dress and shoes are both from Wet Seal, two new things I picked up using my SWAGG gift card on my iPhone! It's so simple and easy to use, and I don't have to dig through my entire house to find a gift card that I may have misplaced over time.
The dress is a chiffon feather print synched waist sundress with a black inner lining. It's very comfortable, flowy, and made of a light material. The shoes are bronze braided faux leather t-strap sandals. I am very particular when it comes to t-strap sandals. I dislike all of the extra straps, flaps, and heels backings that some t-strap sandals come with. I'm simple when it comes to t-straps, and I prefer a simple design to them. You would think it would be easy to find a simple pair, but its not. I was surprised to see that Wet Seal had a nice selection to choose from.
Dress & shoes - Wet Seal
Bag - Balenciaga
Belt - Vintage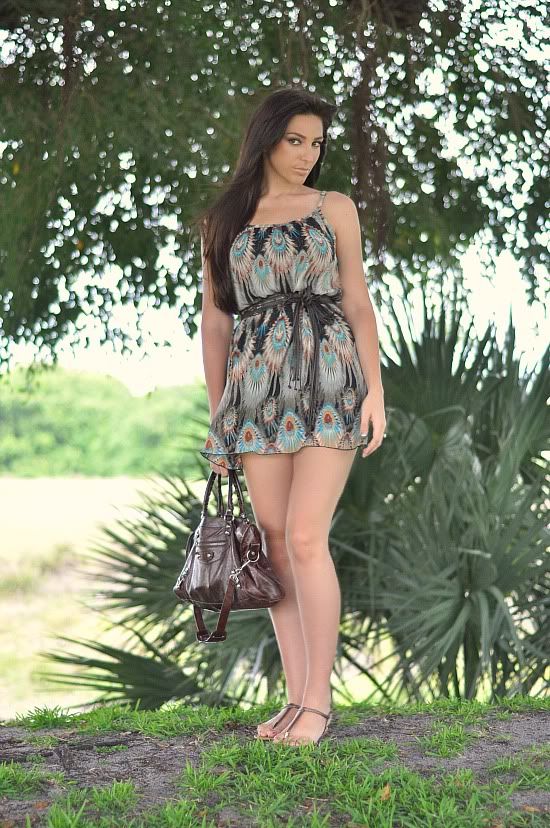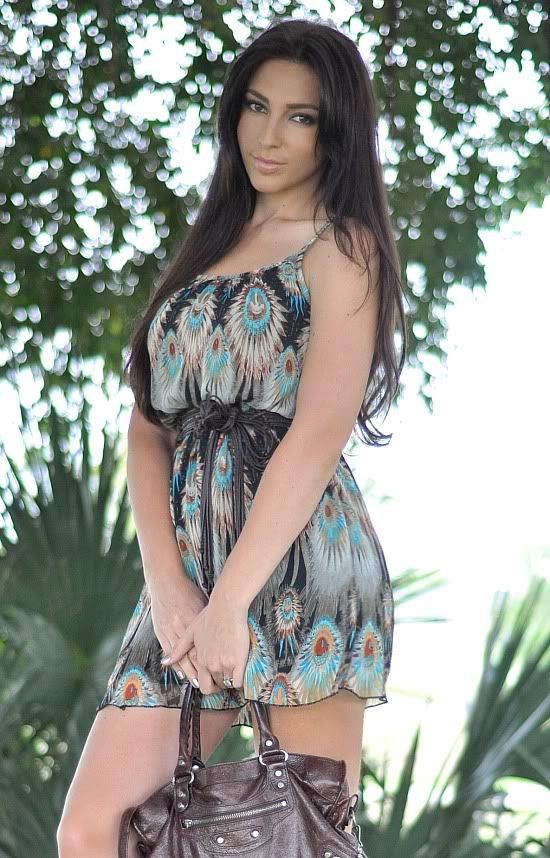 For my makeup I used my Sedona Lace 88 warm palette. The perfect palette for everyday makeup. The colors of the dress inspired me to do a bronze look. I went for a neutral look that was simple and day time appropriate.
My makeup:
Face:
Yves Rocher Inocitol facial lotion
YSL Tient Resist - #7
Cheeks:
MAC blush - Gingerly
Eyes:
Sedona Lace 88 Warm Palette
I3 along entire lid and to outline lower lash line
J3 middle of lid and inner V
K7 along crease and outer V
H1 to highlight
NARS cream eyeliner - Black Moon
CoverGirl Lash Blast mascara - black
Lips:
MAC lipstick - Semi-Annual
NYX lipgloss - Perfect
xoxo,