My Current/Elliot jeans I ordered from Hautelook have arrived. They came a lot quicker than I had expected. Usually Hautelook can take a while, but this order processed and shipped very quickly. I am obsessed with these jeans. I also ordered a pair of grey skinny cargo pants. Current/Elliot is my favorite denim designer. The jeans are so comfortable, and soft. Thanks to Hautelook, I didn't have to pay the hefty retail price for them.
I put together a casual outfit for the day just to run some errands.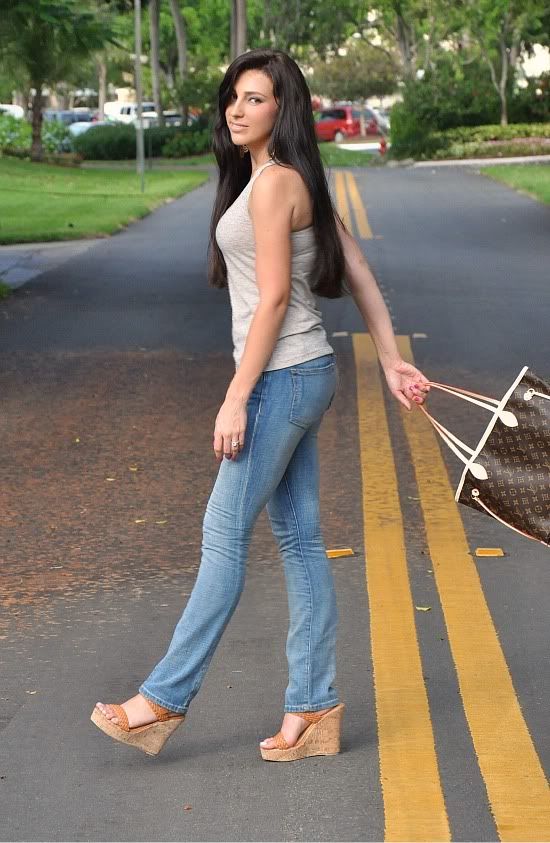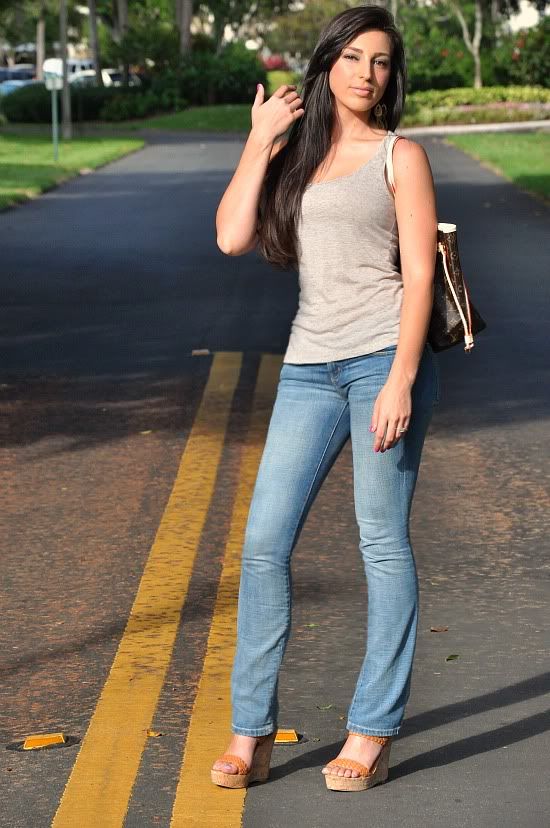 What I wore:
Top : Romeo & Juliette Couture
Jeans : Current/Elliot straight leg jeans
Shoes : Asos
Bag : Louis Vuitton Neverfull MM
Makeup :
Cheeks : MAC Peachykeen blush
Lips : MAC Fleshpot lipstick with MAC Partial to Pink lipglass.
Eyes : Sedona Lace 88 warm palette
xoxo,