I have been on a mission to find the perfect rose gold watch. Michael Kors, Marc Jacobs to name a couple, have designed some of the hottest watches this spring, all in the gorgeous, and super popular rose gold.
In the midst of the rose gold obsession, nothing seemed more fitting than to paint my nails rose gold! I found a beautiful nail varnish by ORLY called "Rage", which is a metallic from the Foil FX collection. It can still be found at many Sally's Beauty Supply Stores, which is where I got mine from.
Rage passes by as rose gold, but there are hints of silver shimmer in the mix. It is the most popular color out of the three that came in the Foil FX collection, and there is no question as to why. It's gorgeous, and a color I could look at all day! Certainly one of my favorite polishes that I have seen in a while!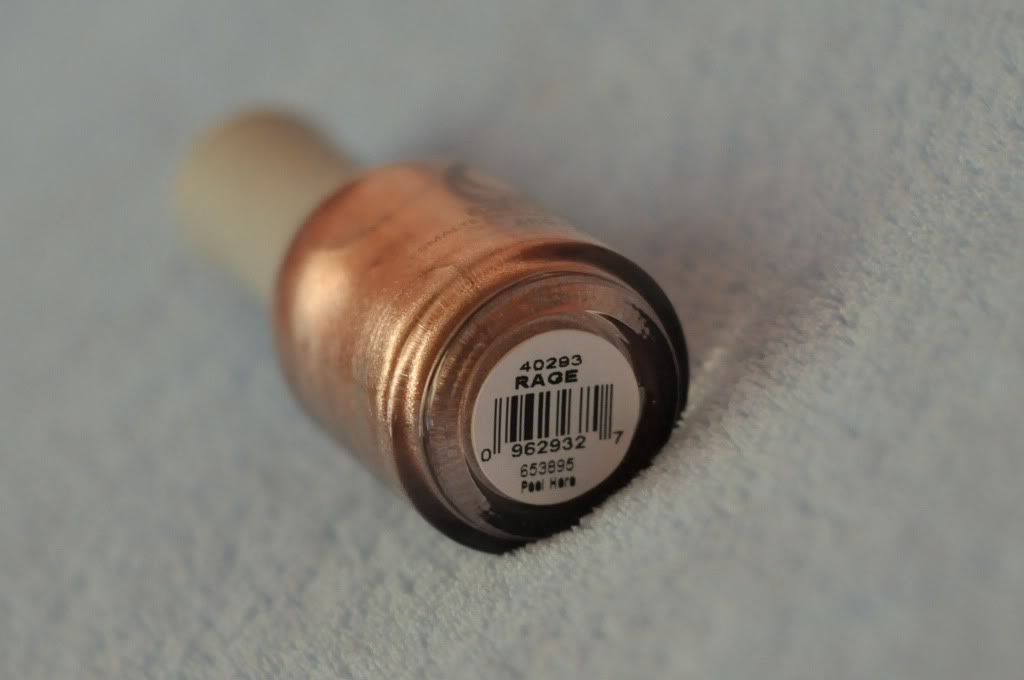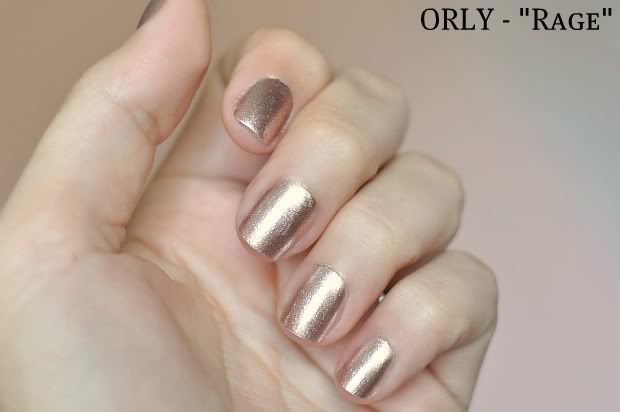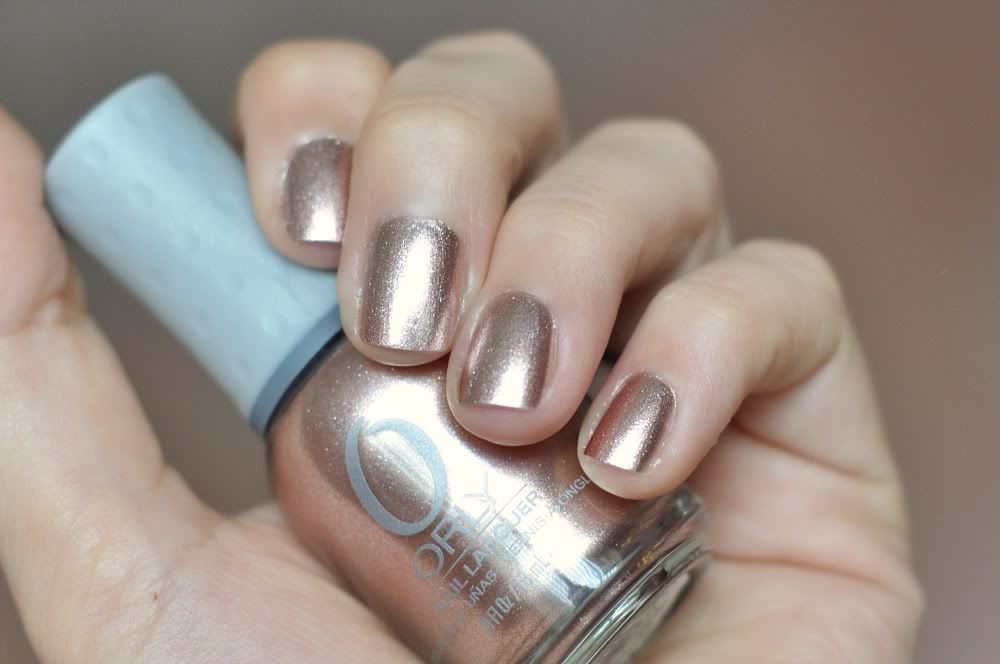 Above : without flash
Below : with flash.
xoxo,