I was long overdue to attend a fashion show, and when I was invited for the first time, my heart skipped a beat in excitement! Robyn Chalmers, a fellow blogger (
www.fashionista514.com
) and good friend of mine flew down to sunny South Beach all the way from Canada to attend Miami Beach Fashion Week at the Convention Center, and she invited me to tag along! I was thrilled to finally meet Robyn! We had developing a friendship behind our computer screens, but when we finally met, it felt like I've known her for years!
The fashion show was such a glamorous experience. Besides the models who strutted down the runway, the people in the audience where just as extravagant from head to toe. Robyn walked the catwalk and looked fantastic. There is a personalized technique and to the walk, and Robyn certainly had hers down to a tee.
I quote Robyn, "Fashion shows are addicting", and she was right...I'm HOOKED! I can't wait for the next one!
Here are some photos from the show!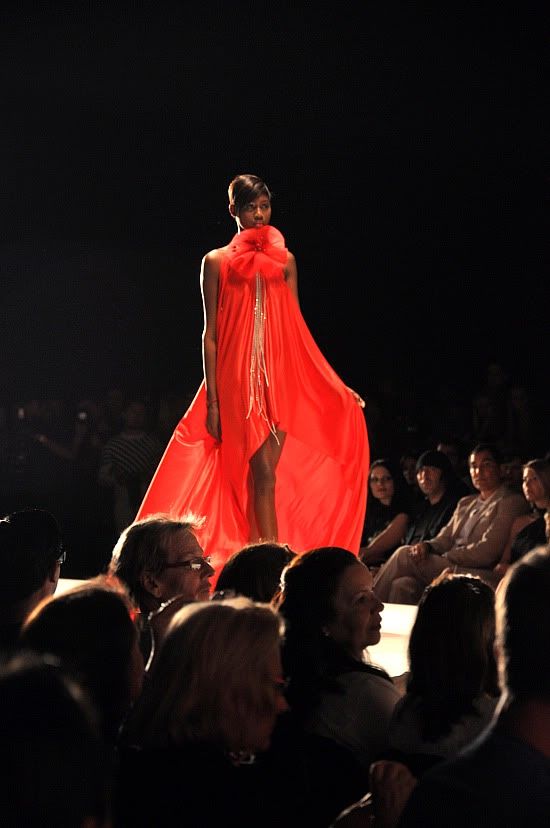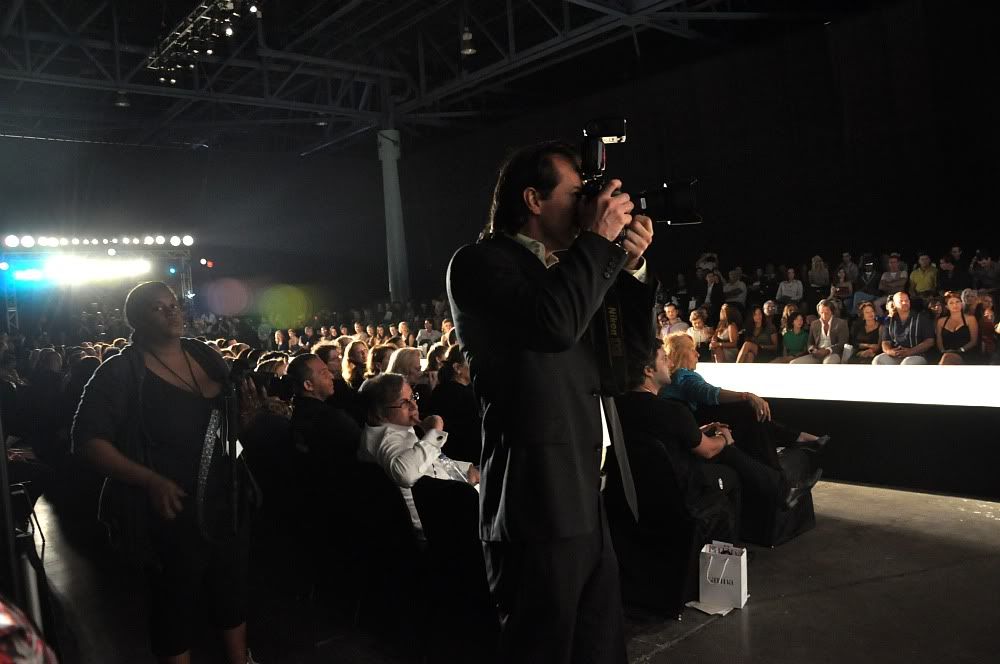 One designer did an entire tribute to "Black Swan", which included a beautiful ballet performance.
Ballerinas getting ready back stage.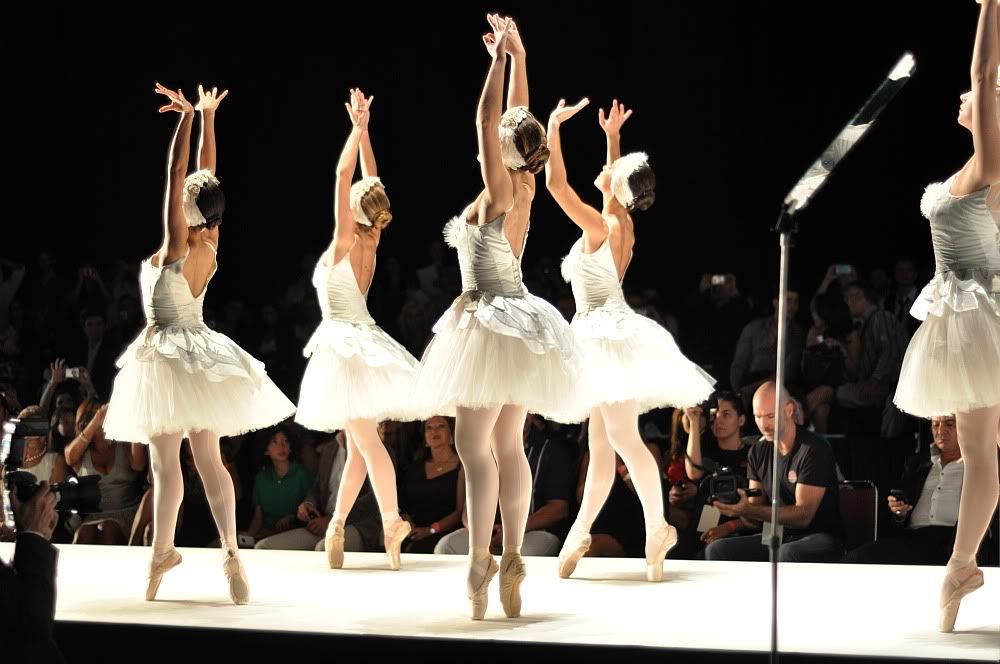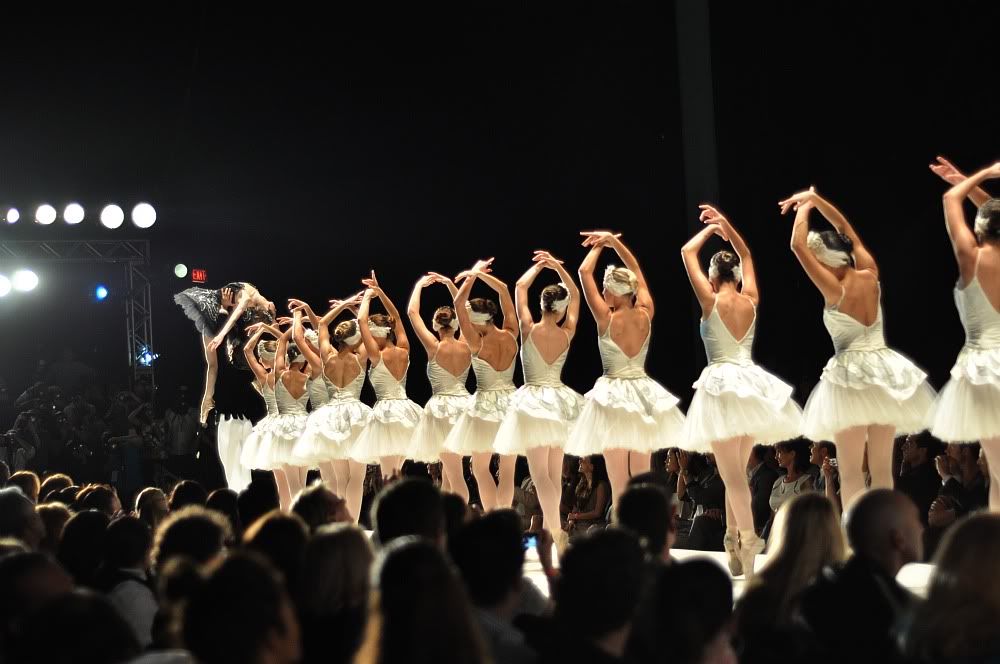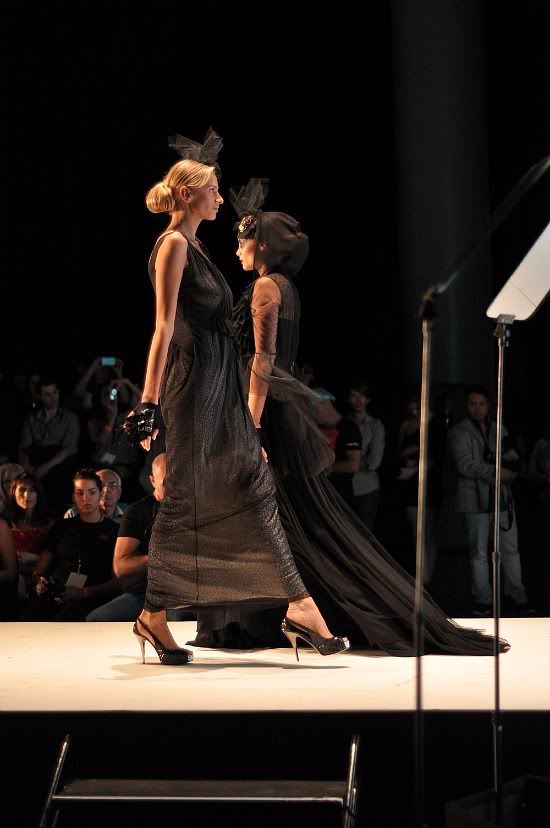 A big thank you Robyn, I had a BLAST! See you again soon!
xoxo,