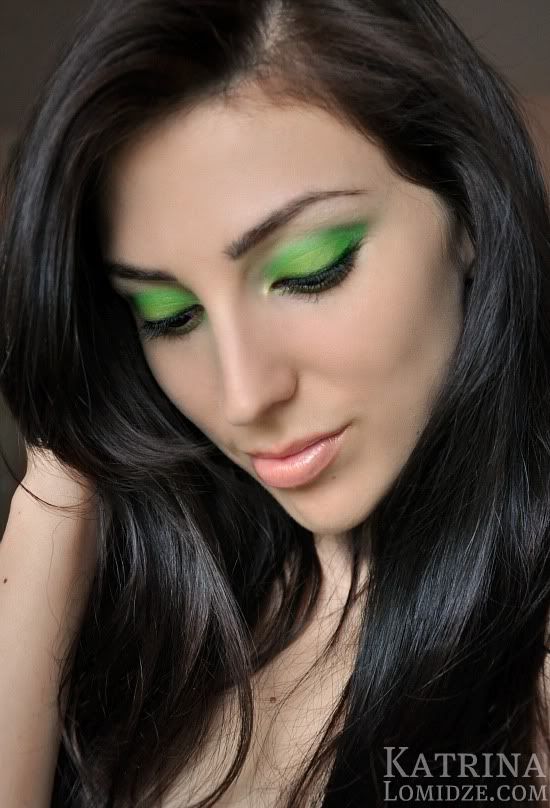 In the March spirit I decided to go for a long shot and use a color I rarely would ever use in this bright form. Usually when choosing greens, I tend to pick evergreens, or metallic darker variations of the color, which are beautiful, but this time I was tempted to go for a bright, in your face green, and...it was fun! Since I have every beautiful color I could dream of in my Sedona Lace palettes, I have the option to try and play around with many different shades of a certain color, and fit my look to any occasion!
What I used:
Face:
L'Oreal Studio Secrets Facial Primer
Revlon Color Stay - #330 Natural Tan
Eyes:
Sedona Lace 120 palette (1st Edition) - 3 shades of bright green
NARS cream eyeliner - Black Moon
YSL Faux Cils mascara - #1
Lips:
Barry M lipstick - Pinky Peach
NARS lipgloss - Striptease
Buy Sedona Lace at www.SedonaLace.com
Use Promo Code: KATRINALOMIDZE and get $3 off your entire order!
xoxo,