iPhone and Android apps are created daily, but only 24% of them are opened more then once (according to new studies). Creating an app that engages the user and involves itself into the users everyday life is a tough job.
Finding that perfect app is a tough job too! Scrolling through the AppStore or Android marketplace can take hours, and it could even take months before you finally find THE app that you just don't know how you survived so long without.
Of course there are the basics, the calendar, alarm clock, Twitter, Facebook (or other social network apps), weather, and mail apps, which at times may come standard with our phones, but I want to list a few apps that many may find a nice deal of use out of.
Here is my list of 20 iPhone apps that I find useful to me. A part 2 will follow shortly, along with a list of my favorite iPad apps!
1) Epicurious (Free)
Epicurious is a handy little app for the everyday chef. With over 3.5 million downloads, this app is a leader in the recipe and shopping list support! Find recipes quickly for a number of delicious dishes from quick and easy meals to fine delicacies. You can also share your recipes via Twitter, Tumblr, and more.
2) Parenting (Free)
Parenting magazine has created an app for techie moms and dads who can read up to date articles about their child's development, what to expect, along with great tips! The app also comes with fun recipes for healthy, quick snacks and meals for children of various ages. The app is age specific according to your child's age, and you can personalize it with a photo of your child.
3) Shazam (Free)
Shazam has got to be the coolest app I have ever used! Have you ever heard a song on the radio that you just needed to know the name of? It's hard to figure out who the artist of a song is just by hearing it, but now you can! All you have to do is open the Shazam app, click on the Shazam button, raise your iPhone up, and wait for the Shazam app to listen to the song, and tell you what the name of the song is, along with the the artist is. It's incredible! Of course, there are some songs that it may not recognize, but overall, its a handy app to have.
4) Fooducate (Free)
Fooducate helps you figure out what is in your foods of choice, along with how healthy they are. All you have to do is scan the barcode on a certain food item, and it will pop up! Fooducate will list the ingredients in the food item, and the ingredients that you may want to stay away from. It will also grade the food on a A-F scale to you can get a good idea of where the food item stands in your dietary needs.
5) The Knot (Wedding Dress Look Book) (Free)
The perfect app for the bride-to-be! Just open The Knot app, put in your measurements or body type and up pop thousands of dresses for you to browse through with the swipe of a finger! You can add the dresses to your favorites tab and come back to them later, as well and figure out where the dress can be found for purchase.
6) Skype (Free)
Keep in contact with your friends and family via video chat and free phone conversation on Skype for your iPhone. Video chat does work through 3G so no WiFi connection is necessary! It's neat to use the convenient front facing camera on the iPhone 4 and chat away with friends!
7) Tango (Free)
Tango is a video chat app that works without the WiFi connection that FaceTime requires. Tango only requires 3G to make those unbelievable video phone calls right from your phone! Want to FaceTime your friends but aren't around a WiFi hotspot? Just Tango them! (Both parties must have the Tango app in order to use the features of the app)
8) Red Laser (Free)
Red Laser is an innovative app that allows a buyer to shop around for a better price on an item without ever leaving their current location. Just scan the barcode of the item of your interest and a list will pop up of the same items pricing in various stores without a certain distance of your current location. Very handy for the bargain shopper!
9) Sky Safari Lite ($2.99)
Are you a stargazer? Maybe you have always wanted to be. Now you can find out what those beautiful cosmic wonders are, and what they are called. You'd be surprised at what you find! Sky Safari comes to life as soon as you open the app. The compass aligns with your location and allows you to point the phone in the direction of your view and align it to exactly what you wish to stargaze. Zoom in on the star or planet to see it up close and find out more facts about it! Once you're finished zooming on or focusing on one object through your phone, simply shake the phone to reprogram the compass and move on to the next twinkling star in the sky.
10) Fluent News (Free)
We all know of news apps such a CNN, and the New York Times, but Fluent News is different since it shows headlines from various news references. Find out what's happening from all across the front pages of numerous big name news sources.
11) SIMON Malls (Free)
The SIMON malls app allows you get familiar with any mall in their listing. Simply open the app, find the mall, or have the app locate you itself, and select from a number of choices to find out about that mall. Whether you want to see the directory of stores, map of the mall, list of restaurants, and even sales, you can find it all on the SIMON malls app.
12) MenuPages (Free)
Menu Pages is a free app that lets you look up a menu for the restaurant of your choice before you enter through the doors. Wish to know whether a restaurant is in your budget, or has exactly what you're craving, Menu Pages can pull up any restaurant menu in minutes.
13) Open Table (Free)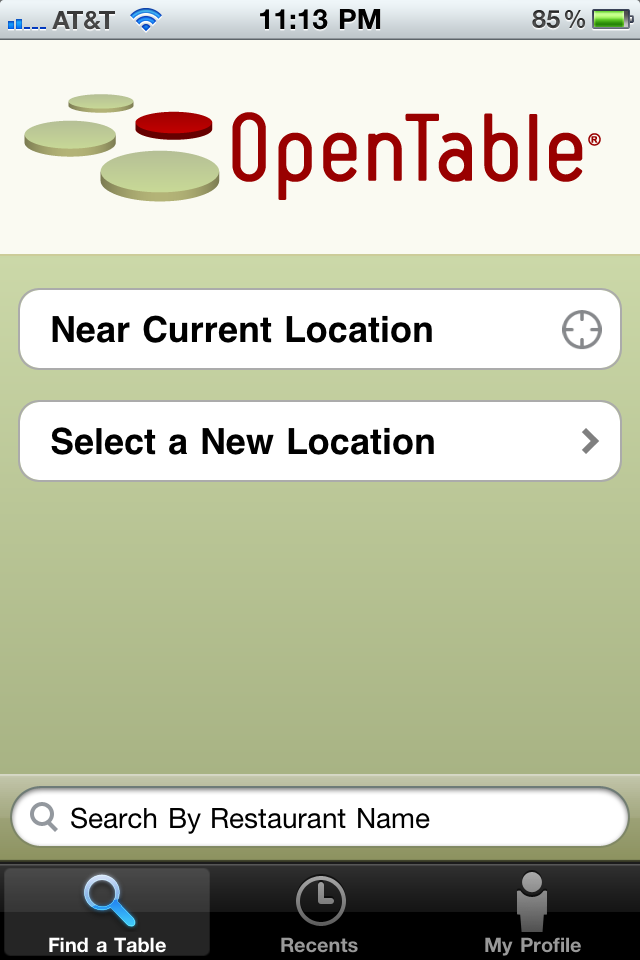 After looking though a restaurant menu on Menu Pages, simply reserve a table at that restaurant using the Open Table app! You can make a free account or reserve a table as a guest!
14) Starfall ($1.99)
Starfall.com is an incredible online tool for children to learn the alphabet, numbers, colors, and so much more. Now Starfall comes to your iphone/ipad! Using the touch screen of the iPhone or ipad, children have a hands on learning experience through fun visuals and activities for each letter.
15) Parking Assist (Free)
Sometimes finding where you parked your car is a very time consuming task. BMW has created an app to help us all relocate our parking spaces without playing guessing games and running and down the wrong aisles in parking garages. Simply open the app, and with the press of a button the Parking Assist app saves your location. When you're ready, simply open the app again, and it will direct you in the direction of your car with a live tracking of your location, as well as the location of you car, on a map.
16) Craft Finder (Free)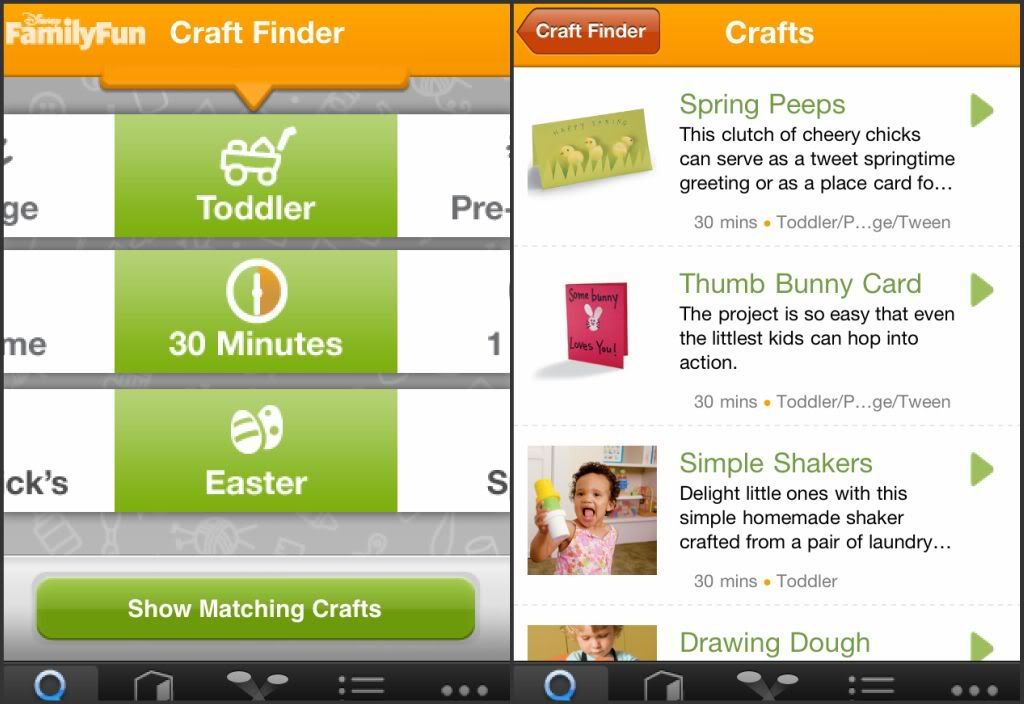 Children learn through various activities, and arts and crafts are a wonderful tool in the fine motor development of children. Fine motor development helps children train their brains that will in turn help their speech, hand-eye coordination, and other motor skills. Craft Finder is a free app that helps you find adorable crafts to do with your children for any occasion!
17) Cool Facts (Free)
The Cool Facts app won't change your life, but it will help pass the time. If you're ever bored, this app can help you stay entertained, at least for 10,000+ facts.
18) Shopping Apps (Living Social, Groupon, GeoQpons, Entertainment)
Living Social, along with many other shop saver app can help you get the best deal in your area! Living Social, Groupon, Deals, Entertainment, and GeoQpons, are apps that list coupons in your area that you can take advantage of to save a few extra bucks!
19) Pandora Internet Radio (Free)
Pandora radio is a popular resource for music by your favorite artist at your command...for free!
20) Foursquare
Foursquare gives you & your friends new ways to explore your city. Earn points & unlock badges for discovering new things.
Share some of your favorite apps in the comments section!
xoxo,