Thursday, MAC released one of the most anticipated collections of the year, the Wonder Woman collection, featuring special edition comic book inspired packaging. I didn't have anything in mind that I absolutely had to have from the collection until I saw it with my own eyes. The packaging alone is enough to have you coughing up the cash.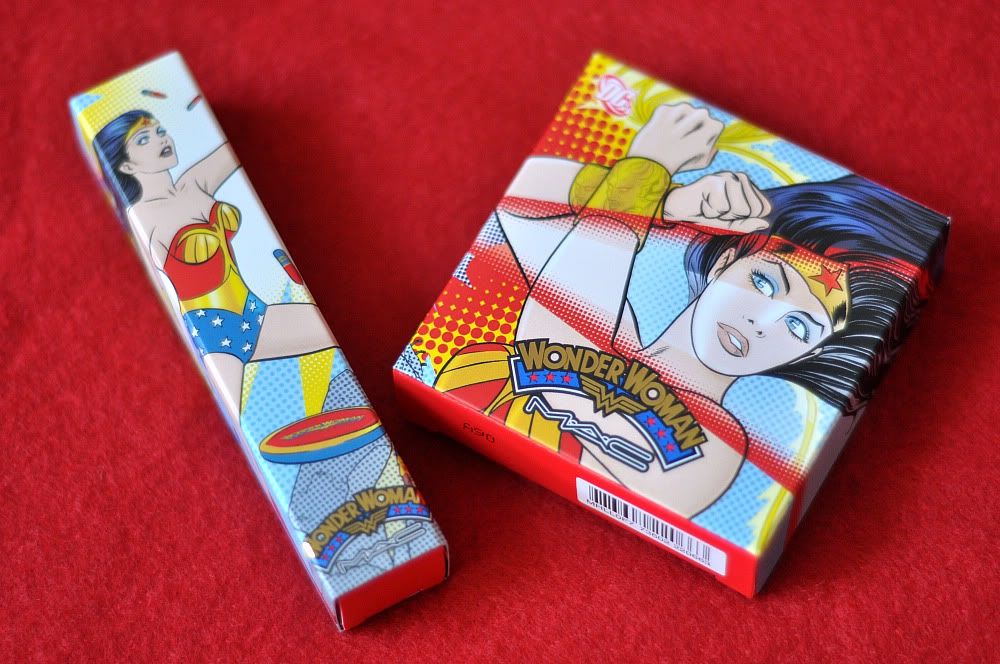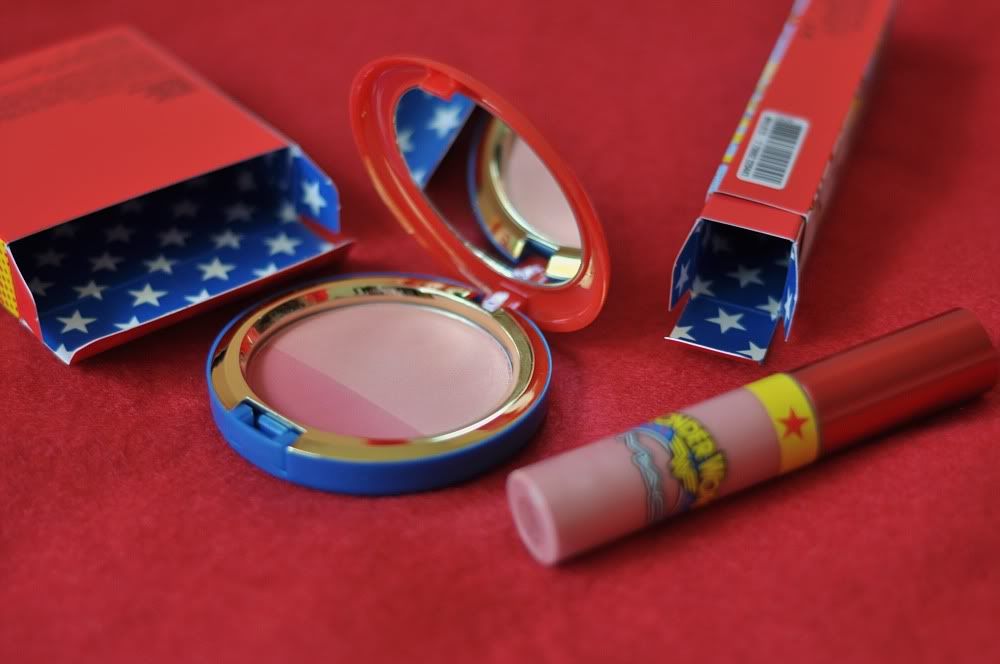 I initially got three things, but ended up returning an item since it just wasn't for me, so I'm left with "Mighty Aphrodite" blush, which is a gorgeous peachy pink color with sheen, and a great blush for multiple occasions, since you can mix it with a brighter pink chunk within the compact to give a darker pink cheek if necessary. I also grabbed "Emancipation" lipglass which is a frosty nude pink. The Wonder Woman lipglass tubes are unbelieveable, about twice the size of a regular MAC lipglass!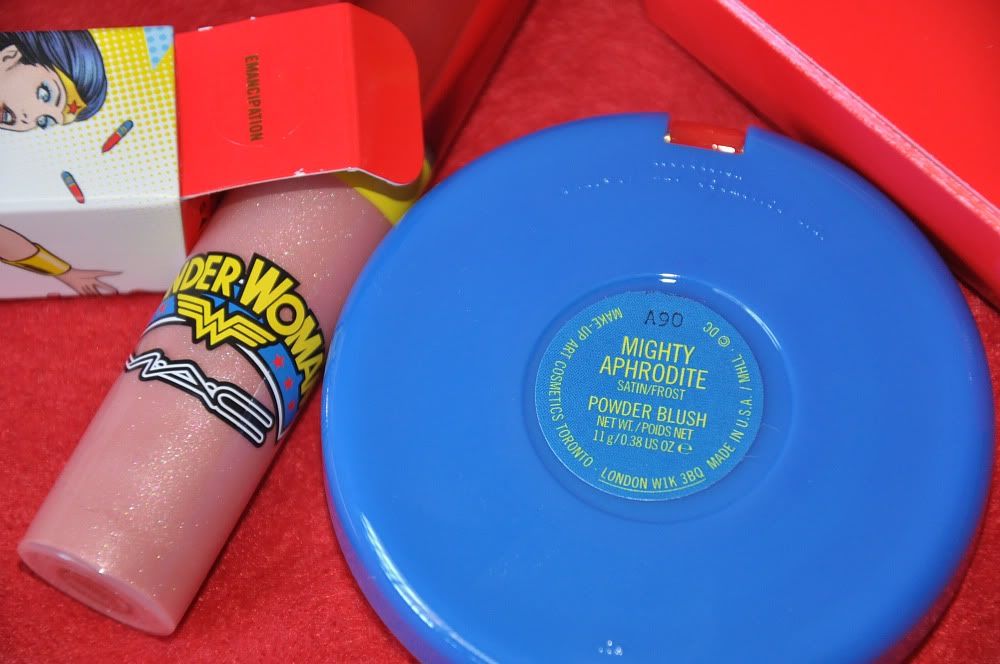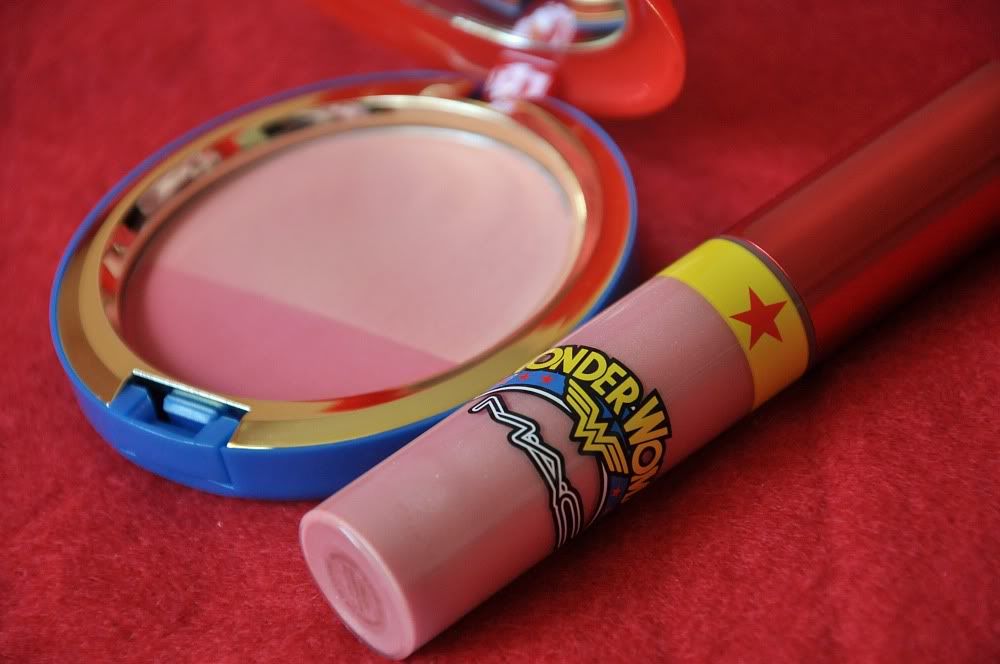 "Mighty Aphrodite" / "Emancipation"
Wonder Woman for MAC lipglass tubes are enormous! They look so fun. Here is a comparison shot of the Wonder Woman lipglass tube next to a regular MAC lipglass tube (Florabundance pictured).
The doe foot applicator has a small divot which allows every pump and removal of the applicator from the tube to get the perfect amount of lipglass for each application, so you don't have to dig for more product. The applicator is also twice as big as the regular lipglass applicator. The only issue I found was the difficulty in removing the applicator from the tube. It does require some effort, and in doing so, a string of lipglass can fly out, so be careful when removing the applicator from the tube.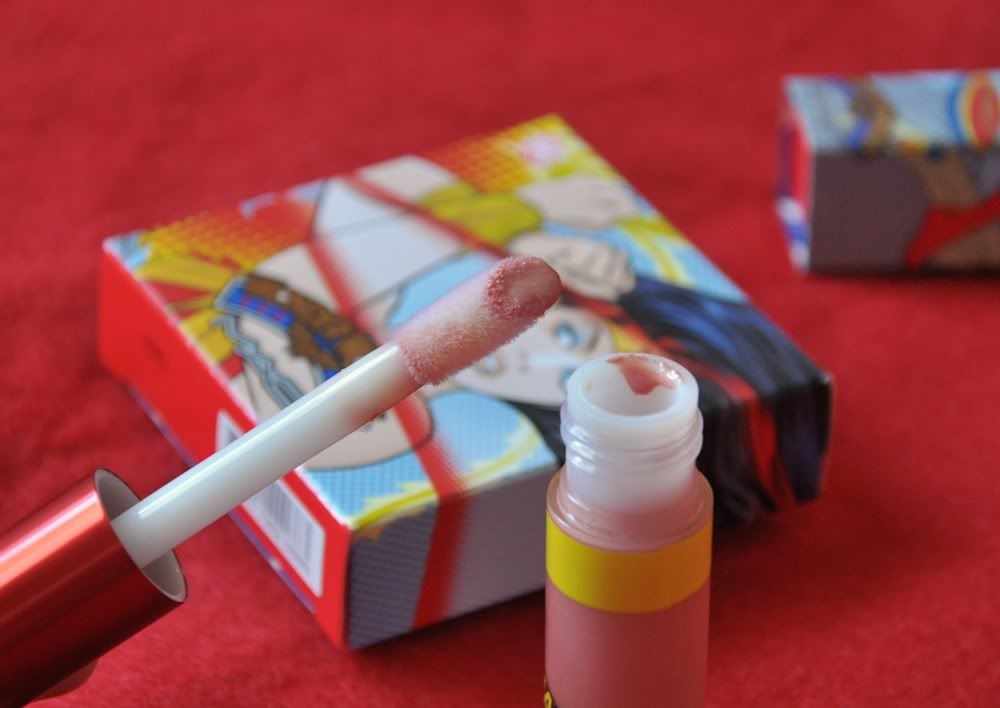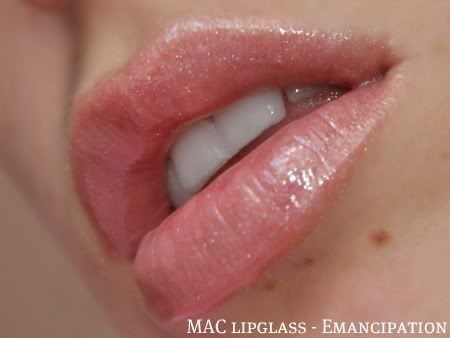 I enjoyed this collection, its certainly something fun to look at and a pleasure to own. I do have my mind set on picking up Marquis'd lipstick next, so perhaps I will. I was slightly disappointed at how similar the colors are to colors that have been released in previous collections, and how the eyeshadows only come in a palette of 4 rather than having an option to buy certain ones separately as well. I did really like the extra large mineralize powders and might pick up one as well. The packaging is my favorite part, so I will really need to make my mind up about whether the product will be used, or just looked at in my top drawer. I already have plenty of products I just "look" at. Overall, I like this collection and I will be sure to stop by MAC to take a look at it once again soon.
Did you get anything from the Wonder Woman collection?
xoxo,