The days grow warmer and the plants explode with flowers. It's the time of the year when life slowly comes back out from the shelter of home. The suns' warmth on my skin brings a sudden burst of excitement, when making plans to do so much out in the world just seem like a necessity.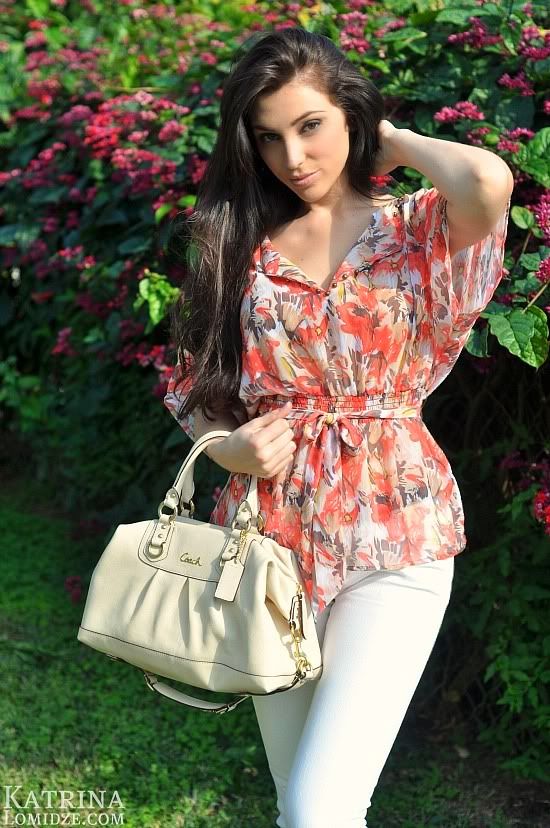 I finally got to go shopping for a new pieces for the spring. I found this gorgeous airy top at Bebe. It was exactly what I had pictured in my head when heading out to the mall to do my goodie picking.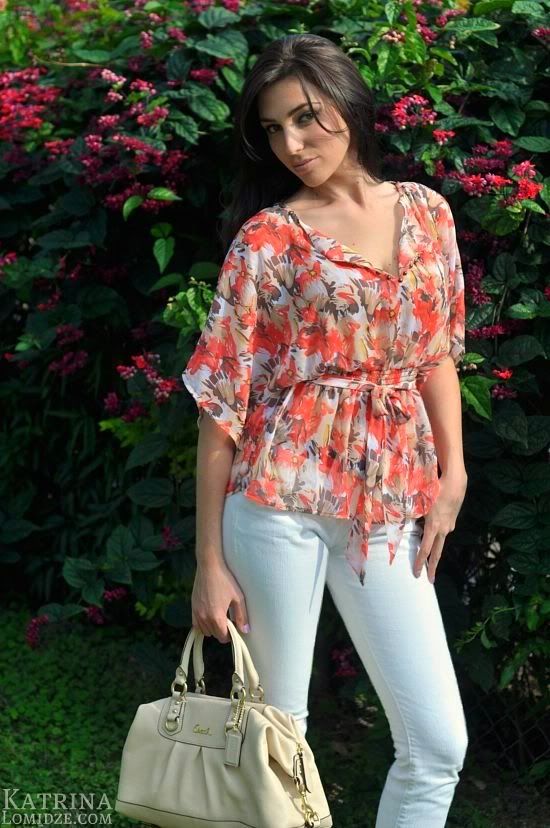 What I'm wearing:
Top from Bebe.
J Brand white wash jeans.
Calvin Klein alligator t-strap sandals.
Coach bag.
My makeup:
Bare Escentuals mineral makeup
MAC blush - "Mighty Aphrodite"
Sedona Lace warm palette
NARS eyeliner - "Black Moon"
YSL Faux Cils mascara - Black
YSL Lipstick - #2 Nude Beige
NARS Lipgloss - "Turkish Delight"
Cream of the crop
I recently went on a small shopping haul for some goodies that I have been in need of. I needed a new purse. Something light in color, durable, and suited for any day wear. I wanted something I could buy without much guilt, and where else can I get the quality of Coach leather and stitching for their prices? Coach is unbelievable! The bags are put together beautifully, the leather is supple and superb, and the prices are unbeatable. I bought my Coach bag along with a new wallet to match, and I could not be happier! I see an updated "What's in my bag" post coming up soon!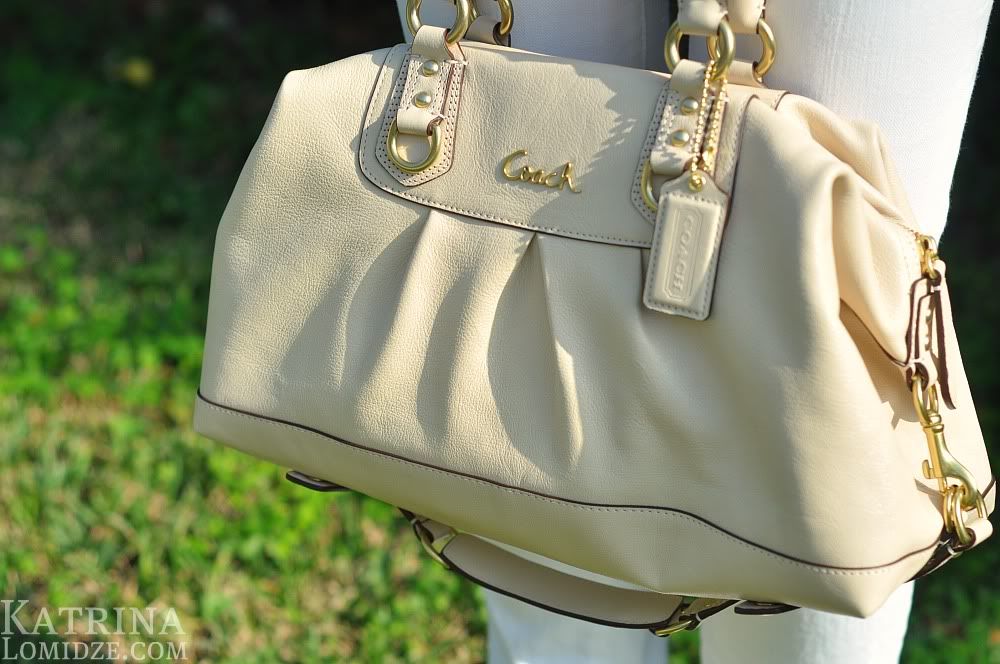 Enjoy your President's Day weekend!
xoxo,