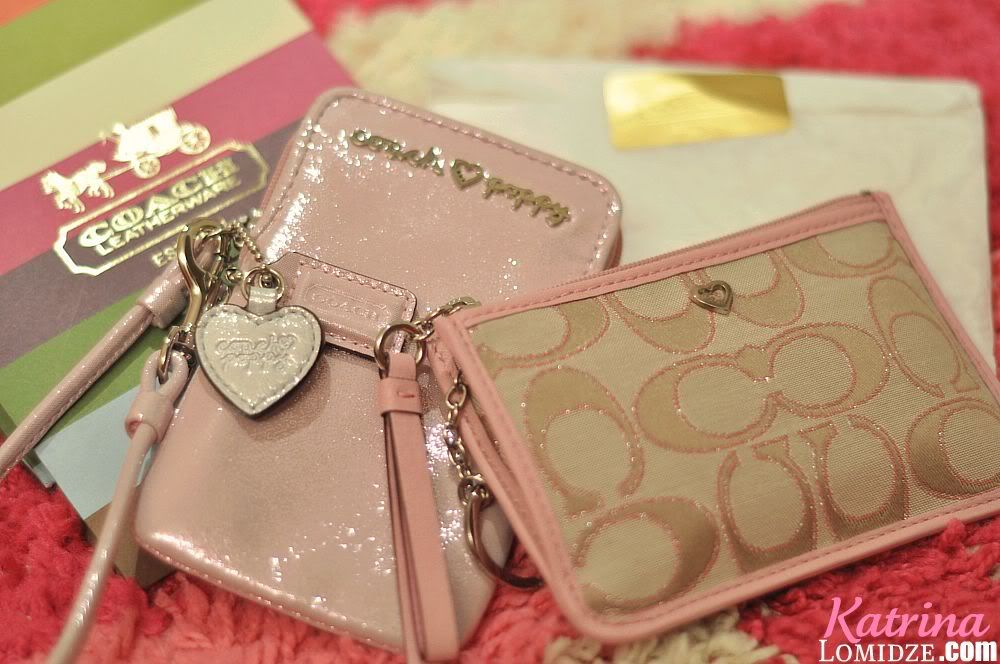 Walking past the Coach store today, I noticed the sales people restocking the store with new merchandise. Looking around I could see items in fun spring colors, and others adorned in the cutest sequins, glitter, and graphics. I was immediately magnetized to the booth of "little things" in the Poppy collection and was overwhelmed with how adorable all the goodies were. I grabbed hold of the Poppy Leather Universal Case since it was perfect for my iPhone, but would fit any phone. It also has slots inside for cards or important documents you carry along with you. I also grabbed the Poppy Signature Sateen Lurex Medium Skinny in pink which I would attach to my key chain and keep my cards, IDs and such inside of. I still have my eye on an opal sequin wristlet, and will be going back for it soon!
I love Coach Poppy!
Poppy Signature Sateen Lurex Medium Skinny
(Silver / Cream Light Khaki / Sweetheart - $42)
Poppy Leather Universal Case
(Silver / Strawberry Milk - $58)
Check out the new items released in the Poppy Collection at Coach.com.
xoxo,
Disclaimer
: All items presented in this post have been purchased by the blogger. No item was given complimentary in exchange for an article.