HAPPY NEW YEAR!!!
I hope everyone rang in the new year with a bang and are starting off the year right with positive attitudes and good vibes. Those can get you far in life, especially if you believe so yourself.
This is my first blog post of the new year! I have missed a significant amount of days worth of posts during December, but being surrounded by so many loving family members, the best of friends in celebration, it was hard to find time to do anything, none the less blog.
I rang in the New Year in the best way possible; at home with my family members and close friends Melissa and Fernando. We played games on the Wii, ate ourselves into oblivion, watching JJ dance, and watched the ball drop on TV. The following day we celebrated at Melissa's house, BBQ'ing and enjoying the beautiful Florida weather. The welcoming of 2011 was the best New Years celebration that I've ever had.
I wish you all a healthy, happy, safe, and prosperous new year!
*****
LAST CALL
I wanted to use my Urban Decay Book of Shadows III (UD Loves NY edition) palette for the first time. It was one of my gifts from Santa! It's something that I have wanted for a long time, and can now cross off my wishlist! The palette comes with 16 beautiful Urban Decay shades, encased in an extravagant palette that opens up to a pop-up scene of New York. The palette has a pull tab that slides out exposing the 16 shades, 2 eyeliners (Zero, Ransom), and 1 mini UD shadow potion.
I chose to use "Last Call" as the main look color. The name seemed fitting. The last moment to lash out, and count it into the past. It was a perfect name for an eyeshadow that I used for the first look of the new year, and the last of the one that has passed. "Last Call" is a plum pink with a creamy texture. It's very easily applied, and this is something that I love Urban Decay for. Their eyeshadows have a very velvety consistency, although some may have fallout due to shimmer and glitter, if use with caution, you can get a beautiful texture to your color. The color would look beautiful with just about any eye color, and it is a color that can be used for your lower lash line to really give your eyes a pop of color and life, without making your eyes appear small.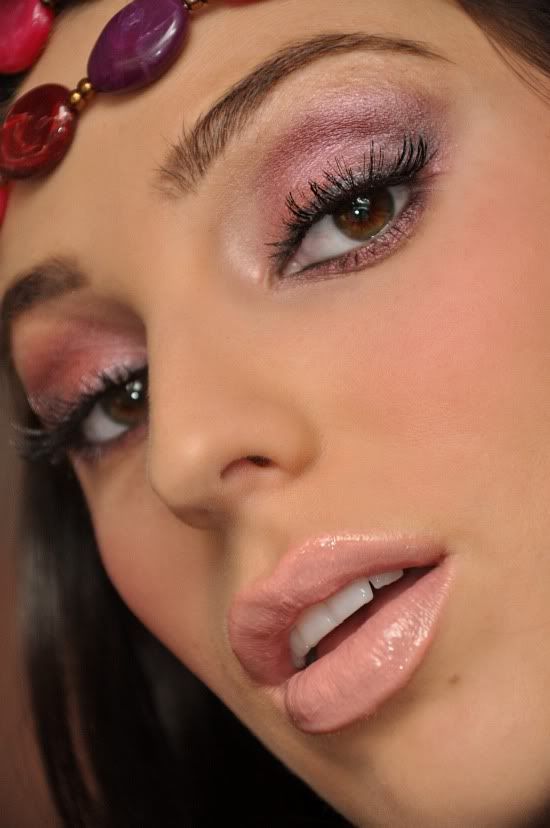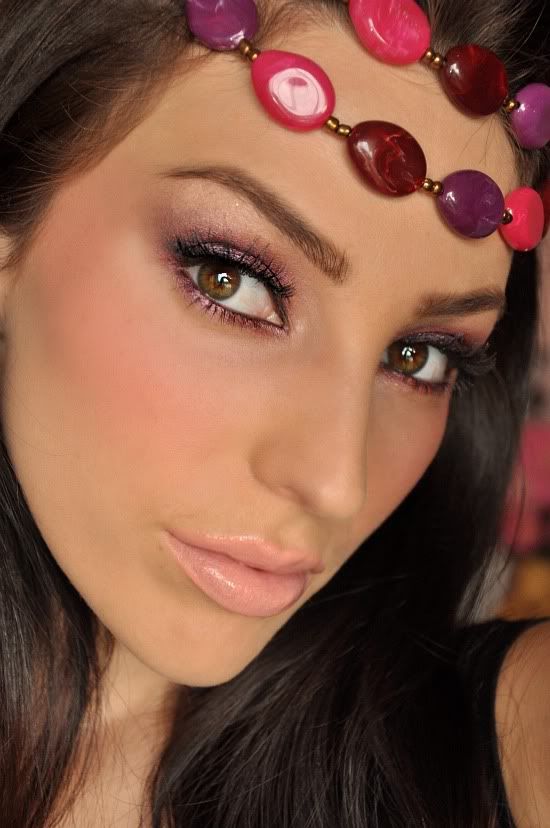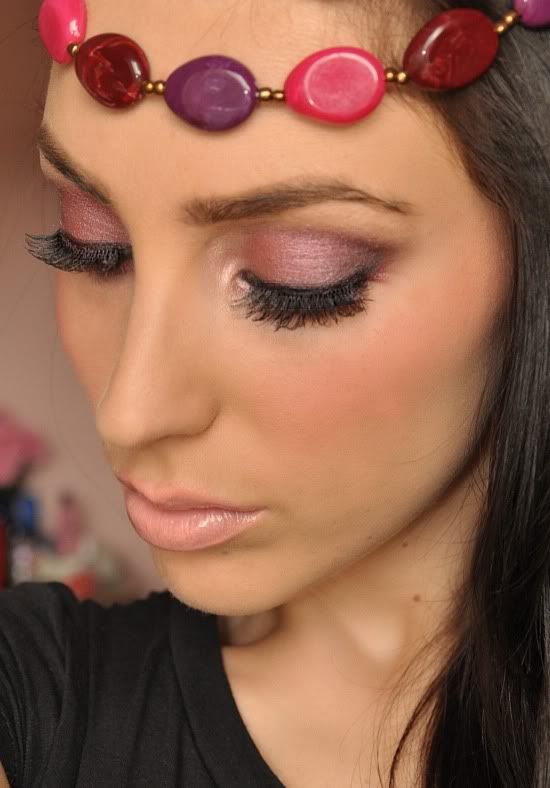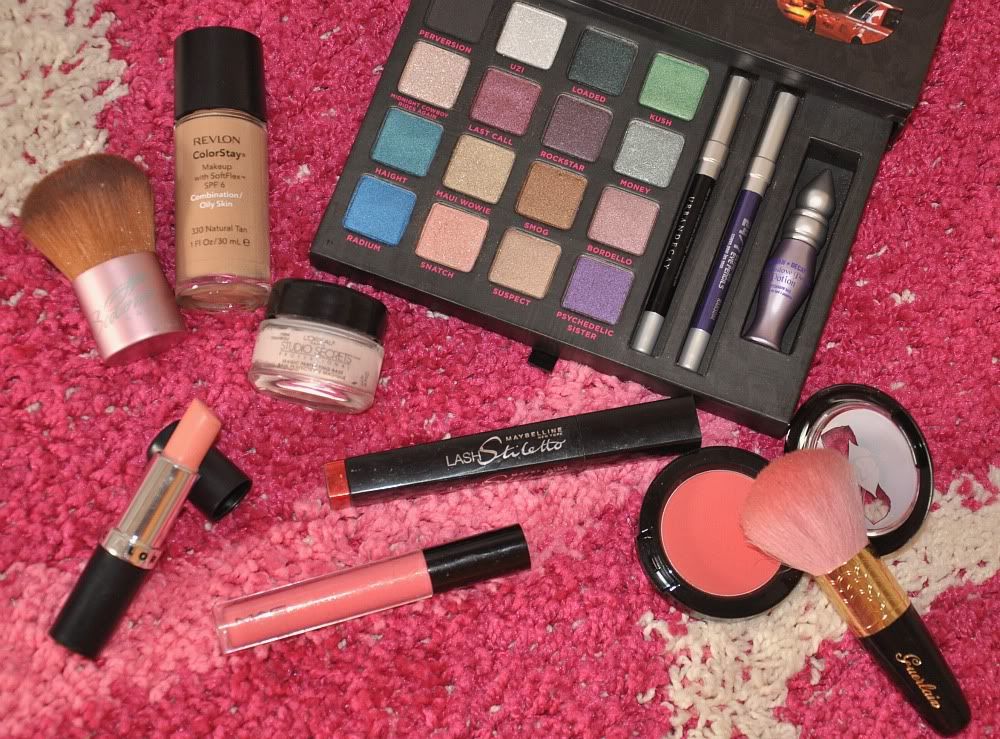 What I Used:
Face:
L'Oreal Studio Secrets Facial Primer
Revlon ColorStay - #330 Natural Tan
Cheeks:
MAC blush - "Bite of an Apple"
Eyes:
Urban Decay mini Primer Potion along entire lid up to brow
Urban Decay Book of Shadows III (NY Edition)
- "Last Call" eyeshadow on entire lid
- "Snatch" eyeshadow on inner corner of eye
- "Perversion" eyeshadow for outer V and smokey look
Sedona Lace warm palette -
- light color used as a highlight
Urban Decay 24/7 liner - Zero
Maybelline Last Stiletto Mascara- Black
Ardell Demi Wispies
Lips:
Lorac lipstick - "Baby Doll"
MAC lipgloss - "Perfectly Unordinary"
I will have swatches of the Urban Decay Book of Shadows III coming soon!
xoxo,