There was no special occasion, but I played around with my makeup, particularly with my new Sedona Lace 88 Warm Palette. It was a beautiful sunny day, and the sunlight coming in from my window was promising for perfect portraits. Besides the beautiful ambient lighting, the 88 Warm palette makes it so simple to do a look because every color compliments another within the collection.
I mixed 4 shades, a light melon gold for the lower lid, a deep mauve and an eggplant purple for the crease, and black for the outer V as well as blended out to give a smokey look.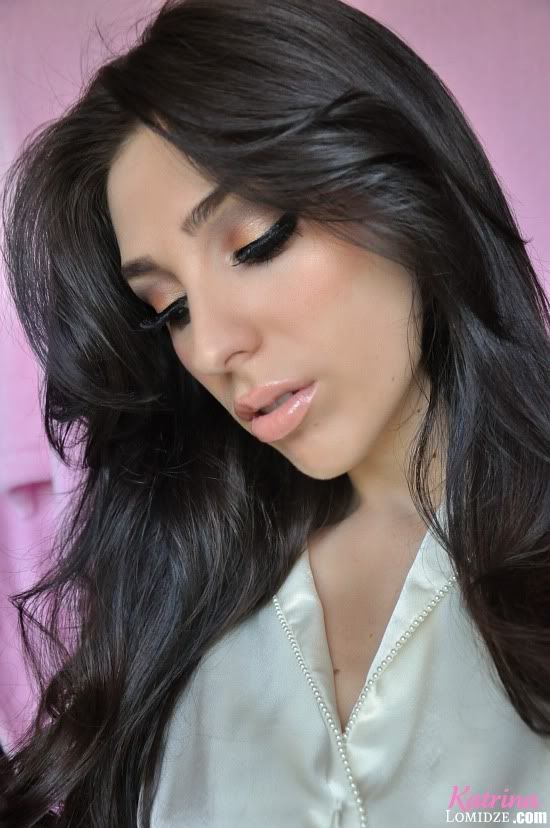 For the blackest liner to line your false lashes, use a liquid liner. It's much easier than you would imagine. Using a felt tip liner is best. I prefer L'oreal Lineur Intense felt tip liner in black.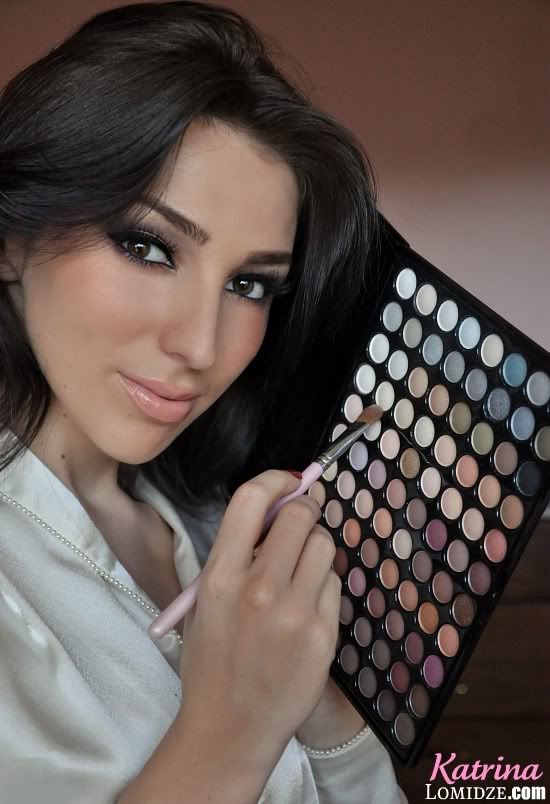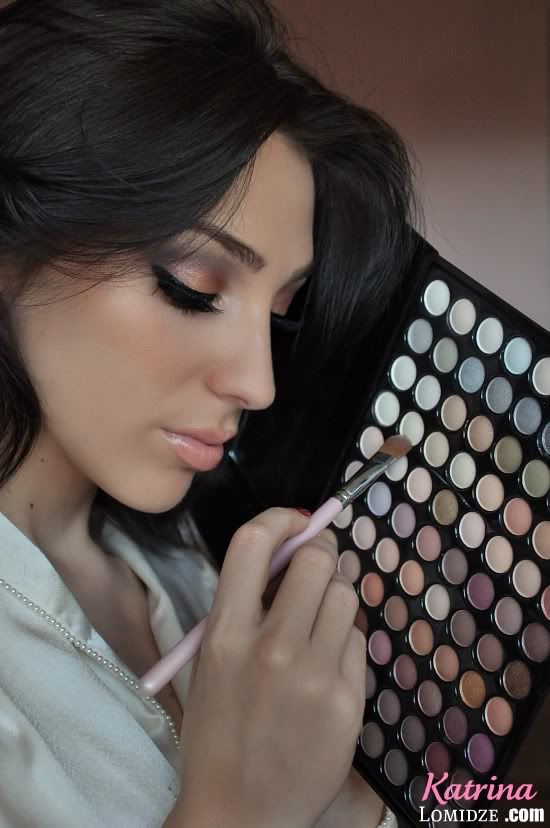 One final photo, taken using flash.
What I used:
Face:
CoverGirl TruBlend mousse foundation - #460 Classic Tan
Cheeks:
Lancome cream blush - Karat Gold
Lips:
MAC lipstick - Fleshpot (Heatherette)
MAC lipgloss - Sock hop (Heatherette)
MAC lipliner - Subculture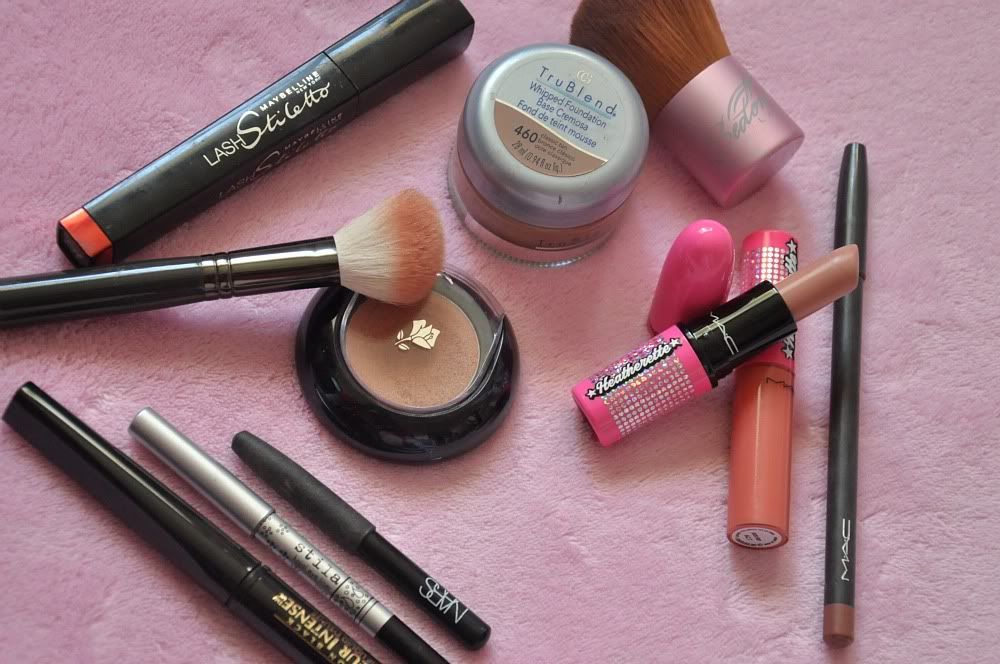 Eyes:
Sedona Lace 88 Warm Palette
- H7 for entire lid
- I7 & I8 for outer V and crease
- C8 for outer V and smoked out above crease.
- E1 for highlight
NARS cream eyeliner - Black Moon to outline lash line
Stila kajal liner - for waterline
L'Oreal Lineur Intense liquid liner to outline lash line once falsies are applied.
Ardell Demi Wispies
Maybelline Lash Stiletto mascara
Shop Sedona Lace cosmetics at
www.sedonalace.com
and use code:
KatrinaLomidze
for $3 off!
xoxo,