I hope everyone had a wonderful Christmas, filled with joy, laughter, smiles, and the exchange of appreciate towards one another, because after all, the best gift you could possibly be given, is family. It's this time of the year that we are reminded that we are not alone, in fact, we have the best support and everything we need right at home, in our hearts, and in the hearts of those who we hold dear to us.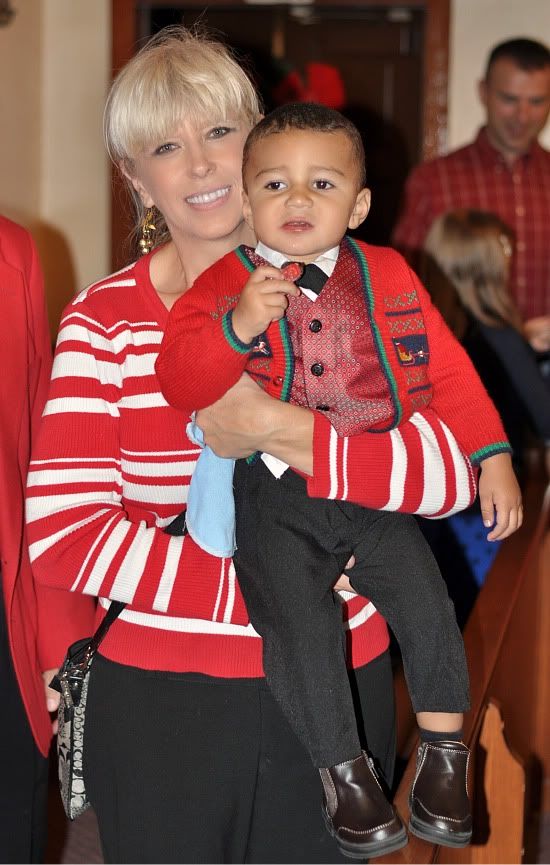 J.J. and my mom at church.
Christmas at my house is very traditional. We prefer to do a dinner party for the family on Christmas Eve, go to church, and come home for some more food and celebrations together, exchanging stories by the dinner table and giving a toast as we soak up on some sparkling grape juice. Christmas day is then saved for opening presents first thing in the morning, and continuing creating our memories at the dinner table.
J.J. decided to sneak some cookies while waiting for dinner...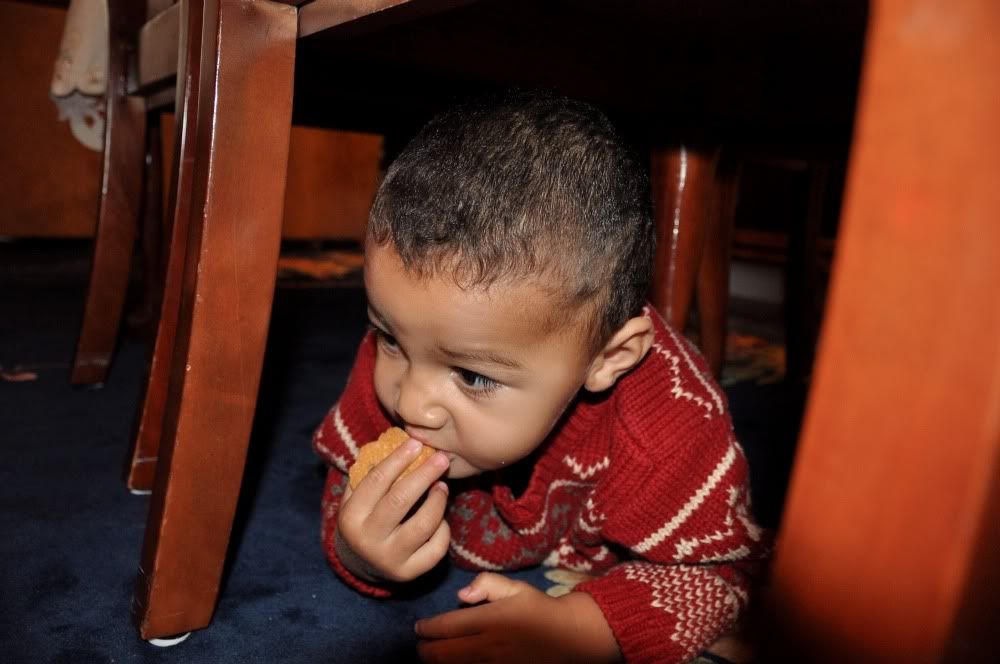 We must have been very good this year...
Santa spoiled us!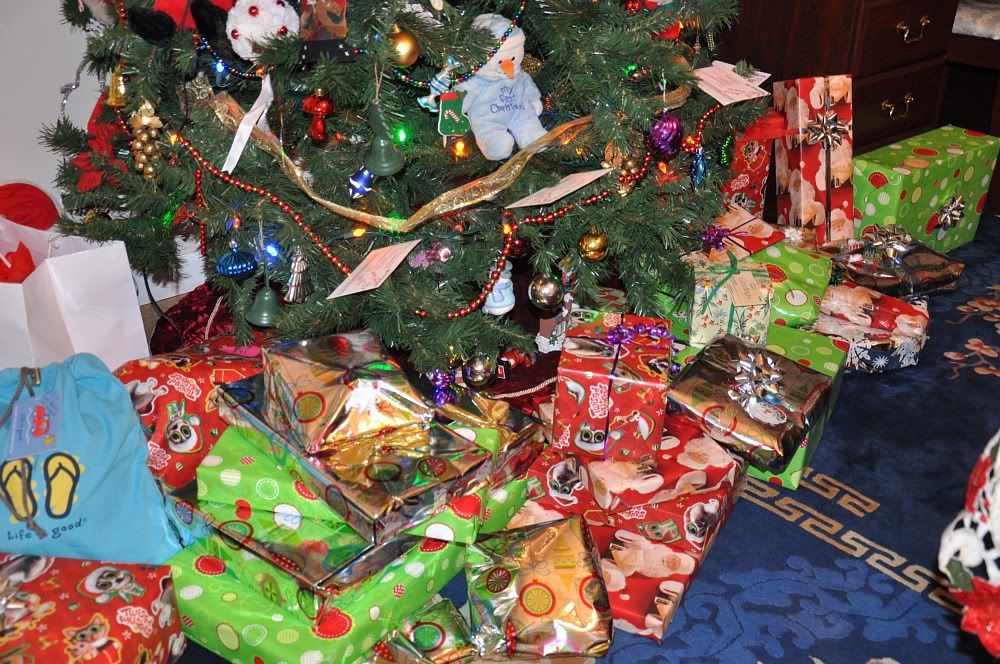 For such an important time of the year, Jerrid and I wanted to split our Christmas day between both of our families, or at least that is what we had planned. Due to a huge snow storm in the Northeast of the US, many flights, including ours, were cancelled. We ended up flying out the next day and got to see snow again for the first time in years...and the first time ever for baby J.J.!
After an amazing Christmas with my family, we jet-setted to Ohio the next day. Ohio was wonderful. Covered in a layer of beautiful white snow, so perfectly placed on top of whatever lies below.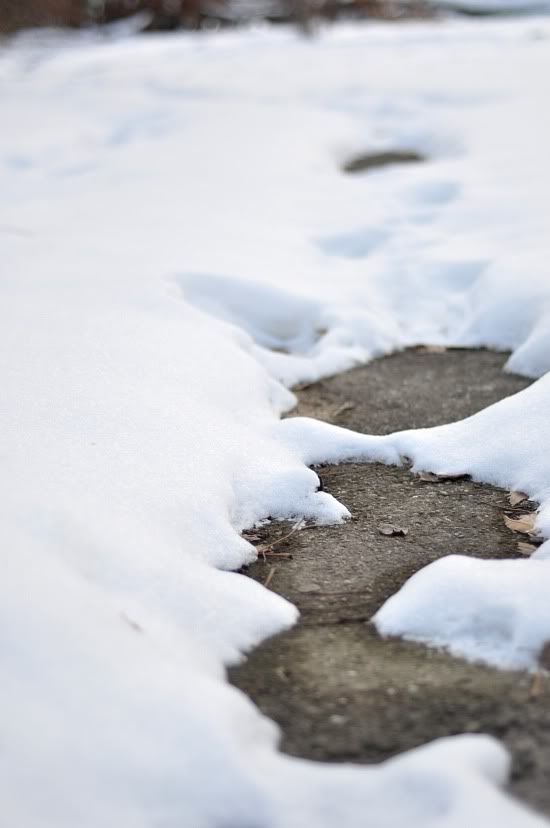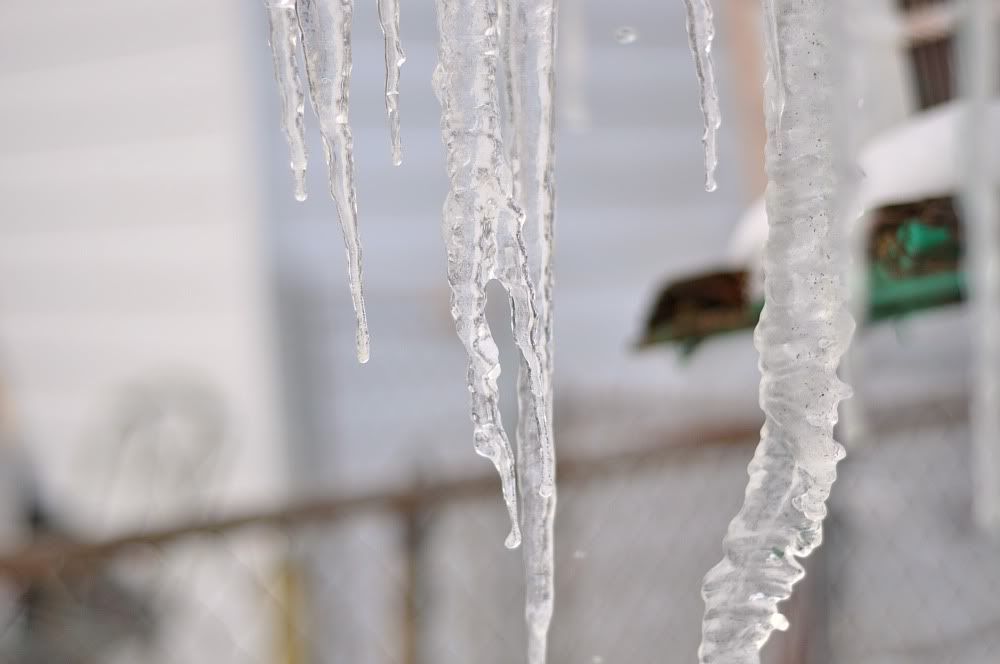 J.J.'s first time in the snow!
It's been years since I've seen snow! I've missed it, but the 3 days we spent in it is enough to last me a while. It's beautiful, but the cold weather and I do not mix well.
I slipped off my bubble coat to take a few photos in my new Old Navy waist tie cardigan, hence the reason there are only 2 photos...it was COLD!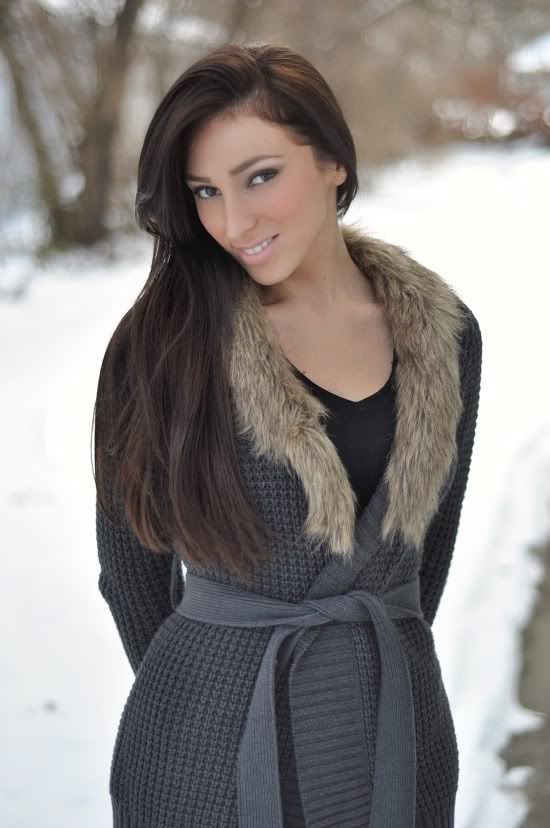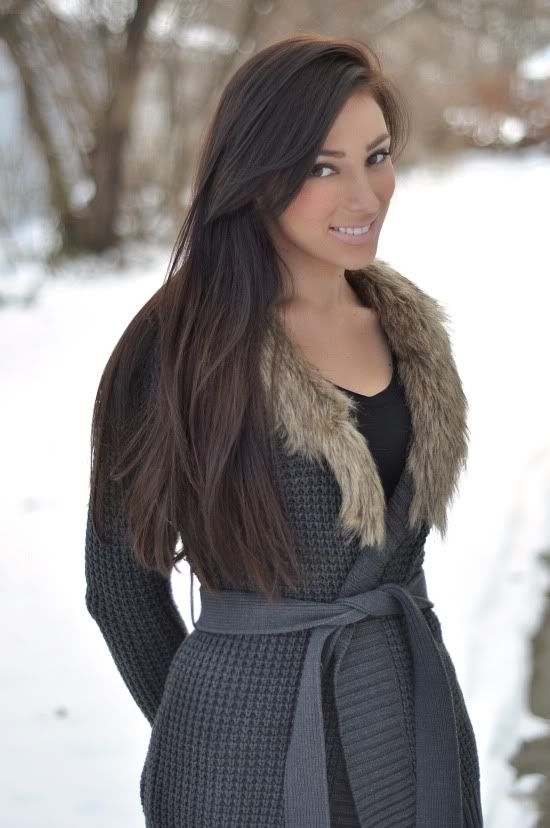 For my makeup, I went for a simple look using my Urban Decay NAKED palette, which is so convenient to travel with. I just slip it into my purse and I have a whole trips worth of looks all bundled up into one on-the-go palette. I used "Smog" on the entire eyelid, highlighted with "Sin", lined with Zero, applied some mascara and was basically on my way.
The trip was plenty of fun, and it was so good to spend time with both extensions of our families for Christmas. It truly was a blessed season!
Now that we're back home, we're brushing up our skills on the present I got for Jerrid!
We're officially obsessed with the Wii.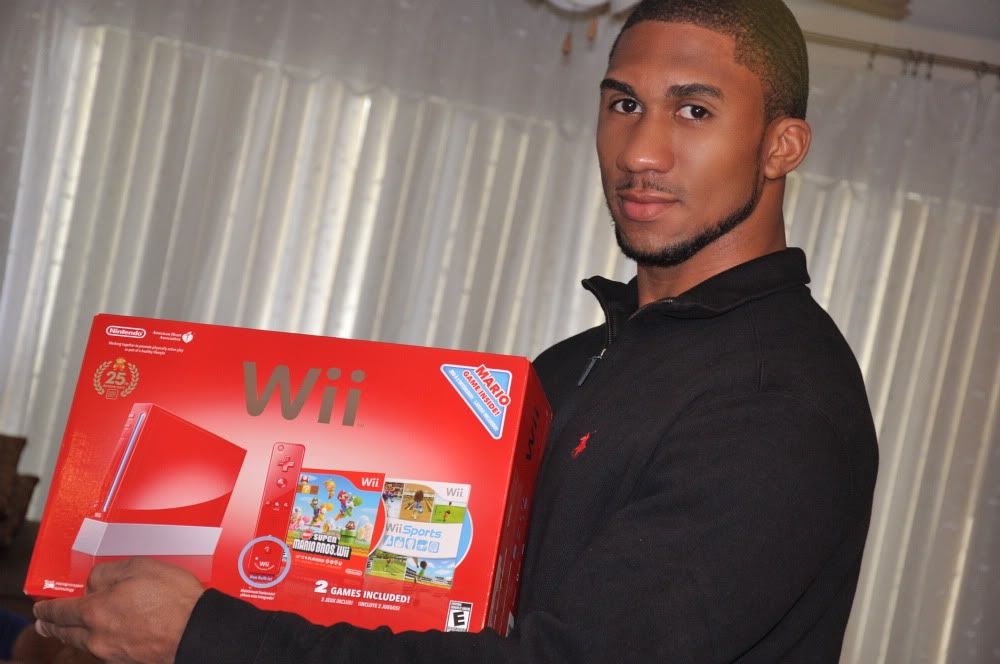 Wishing everyone continued happiness for the holiday season!
xoxo,