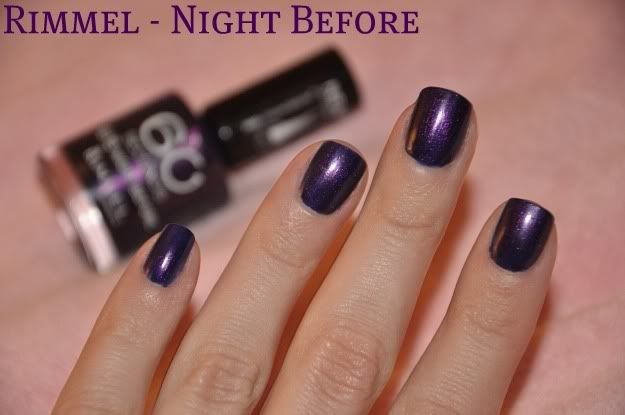 Rimmel nail polish in "Night Before" is one of Rimmel's best selling colors! The color is a dark purple with pink, gold, and red shimmer which flare down your nail with the tough of light.
The staying power of Rimmel's nail polishes has impressed me. I painted my nails in
Rimmel's "Hard Edged"
for my birthday which was October 22nd, and the color lasted without chipping all the way until last night when I had painted my nails this color. The pro-cision brush is very easy and neat to use. It's a bit sturdy so it gives you an easy swipe with a lot of control.
Rimmel's nail polishes in
"Hard Edged
" and "Night Before" still hold the place as my favorite nail polishes, so far!
xoxo,