Sally's Beauty Supply Store carries a lot of top name items in the lines of haircare, nail care, and so on, but we look past some of the little gems that Sally Beauty creates in their own trademark. Sally Girl nail polishes have been a little secret obsession of mine, mainly due to their cheap price tag, at about 96 cents a bottle, and at times dropping down to 46 cents. It's a mini little thing, but packs a big punch, since you can come home with a couple at a time and test out all of the seasons hottest colors without spending too much.
I've been a fan of Sally Girl polishes for a while, and whereas some colors can take a while to dry, others don't seem to that that problem. For 96 cents a pop, I don't have much to complain about.
I picked up a
Sally Girl nail polish in "Chunky Gold Glitter"
and coated it on top of
China Glaze "Liquid Leather"
which is a shiny pitch black polish. The overall look is very holiday-esque and Christmas ornament like!
"Chunky Gold Glitter" is unique in its variation of glitter sizing. Both large and small hexagon shaped gold glitter chunks give the effect of a quail's egg pattern, almost as if the glitter is snowing onto the nail. Each nail gets an individual and unique finish, and the glitter per swipe is very generous. The polish dries rather quickly, and gives a nice shine and top coat along with it. I'm impressed with the polish.
You can find Sally Girl nail polishes at any Sally Beauty Supply Store or on their website at
www.SallyBeauty.com
.
(Sally Girl polishes are on sale for 46 cents on the website
)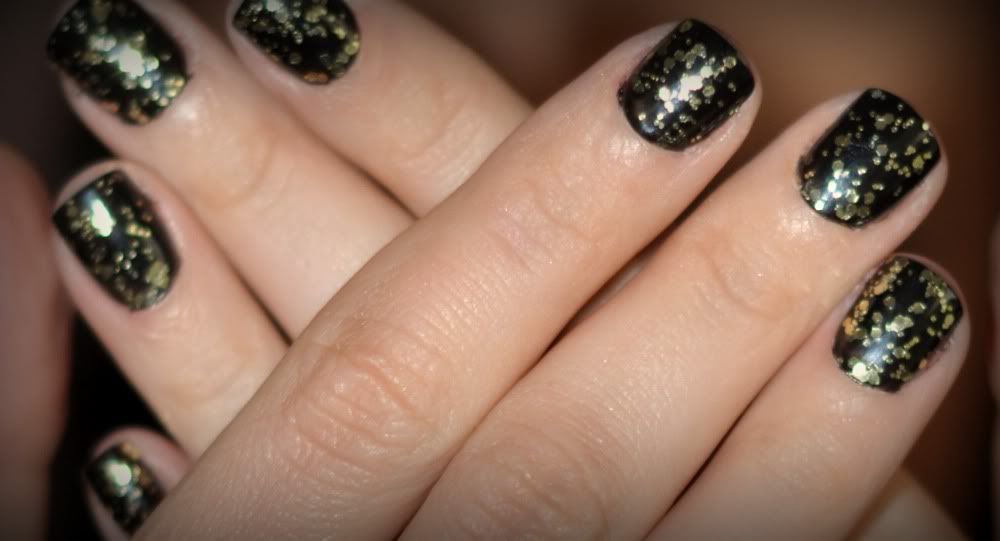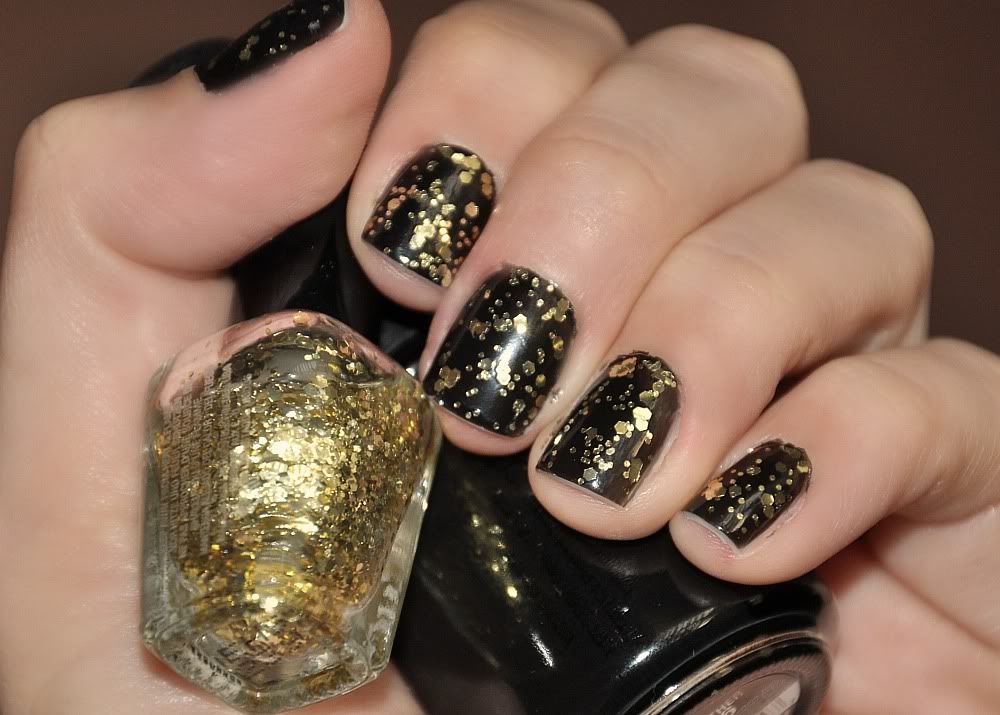 Chine Glaze - Liquid Leather (Black)
Sally Girl - Chunky Gold Glitter (Clear polish with chunky gold hexagon glitter)
xoxo,