A Light Everyday Look
Face:
YSL Teint Eclat - #7
Cheeks:
MAC Pink Swoon
Eyes:
Lancome eyeshadow duo - copper/gunmetal
NARS Cream Eyeshadow - Onyx (smudged)
YSL Faux Cils Mascara
Lips:
YSL Rogue Volupte - #7 Lingerie Pink
I bought two things from the Yves Saint Laurent cosmetics line that were on my wish list. I would typically try to find products that were comparable yet cost less, but in this case, I just went ahead and got it. I couldn't resist the packaging.
YSL Faux Cils Mascara
Everyone raves about this mascara. It's infused with nylon fibers and a Triple-Film complex that coats the lashes and is supposed to give you faux lash length and volume without the clump.
The brush is very sturdy yet soft, so it gently glides and coats every lash without tugging.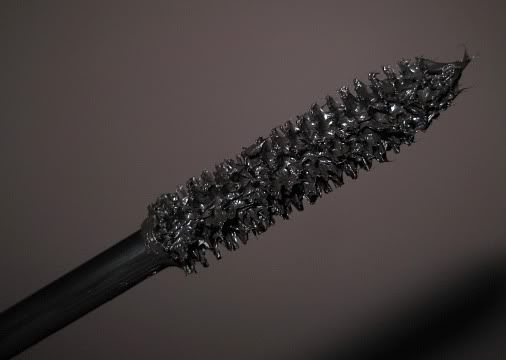 I do like the mascara. It's very silky when applied and doesn't clump. I can apply coat after coat without ending up with tarantula leg for lashes. The mascara also has a nice scent. Usually mascaras smell a bit medicine like, but YSL went a step further and gave their mascara a nice scent, similar to their lipsticks. I have heard that the mascara can dry out quickly, which is one thing they could have cut some slack on especially if they were to charge $30 for one tube.
As far as length, I found it to be quite average in the lengthening department. I prefer the lengthening affects of Lancome Hypnose to YSL's Faux Cils.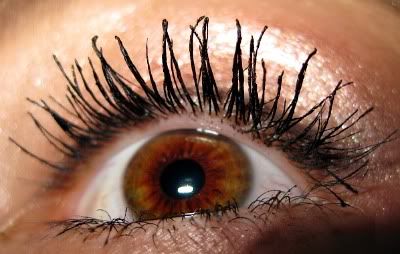 Overall: I like the mascara, but for the price, I found it to give an average lengthening affect. Maybe because I have been satisfied with the lengthening affects of some drug store brand mascaras such as Maybelline's Lash Stilleto, and some cheaper department store mascaras such as Lancome's Hypnose, but for such a hefty price tag ($30), Faux Cils mascara is nothing too remarkable to be above the lot. As far as volume goes, I did like the volume this mascara gives off. I also enjoyed the scent, the silky texture, the more natural black color, the sturdy wand with teddy bear soft bristles and of course...the pretty gold tube.
YSL Rouge Volupte - #7 - Lingerie Pink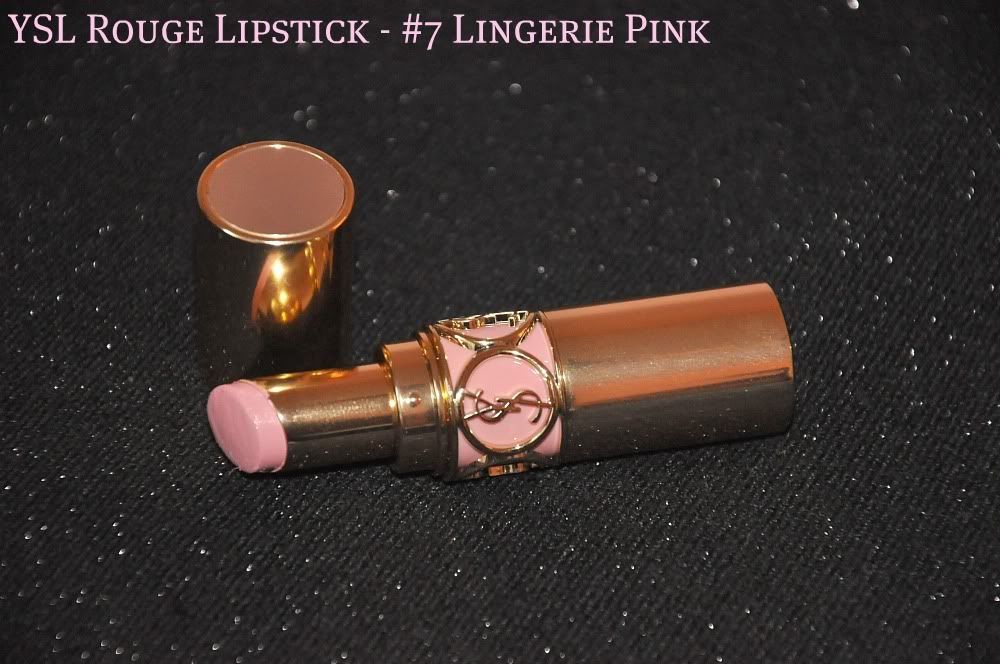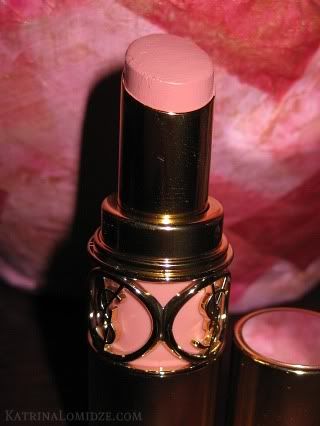 I couldn't leave the counter without the lipstick I have been lemming over for the longest. I intended to leave with 2 in hand, both #2 and #7, but #2 was all sold out (story of my life).
YSL Rouge Volupte in Lingerie Pink (#7) is a milky pale pink that glides on your lips with that silky texture and opaque color that put YSL cosmetics on the map.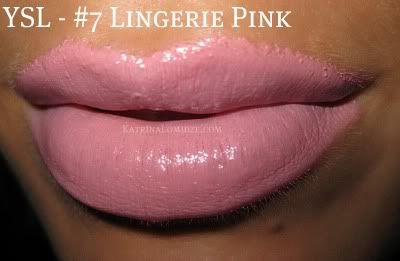 These lipsticks glide on like butter! Besides the obvious gorgeous tube, the shades of the lipsticks are alluring. They do suffer their deposition in how quickly they wear off.
Overall: I'm happy with my purchase. This is my 2nd YSL lipstick and in a more wearable color than my first purchase of #13 Peach Passion. I know I will wear this often, but have already noticed how quickly the color fades from my lips. I have no problem with reapplying it often...and for $34 I better not have a problem with it.
Video
Please excuse the poor audio. I'm new to this.
at least it's good for a laugh...
:)
xoxo,