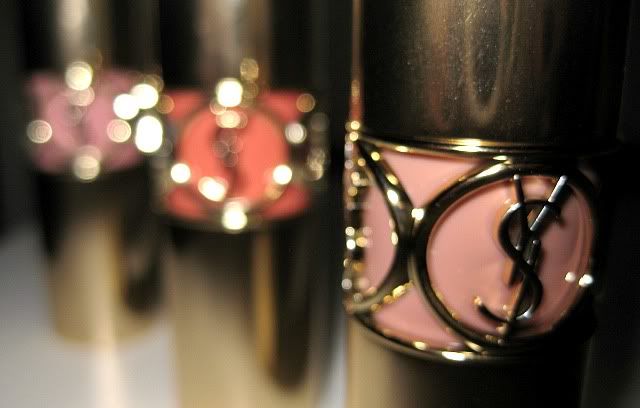 I dabbled by the Yves Saint Laurent cosmetics counter at Saks again, and ended up crossing off another item from my wish list. I just felt that if I needed an everyday color from the line, the lipsticks are just too smooth and creamy to pass up on, even though they are rather pricey ($34). I now have 3 in my possession, and where the previous 2 were vivid and bright colors, this new one is a beige that is totally wearable on an everyday basis.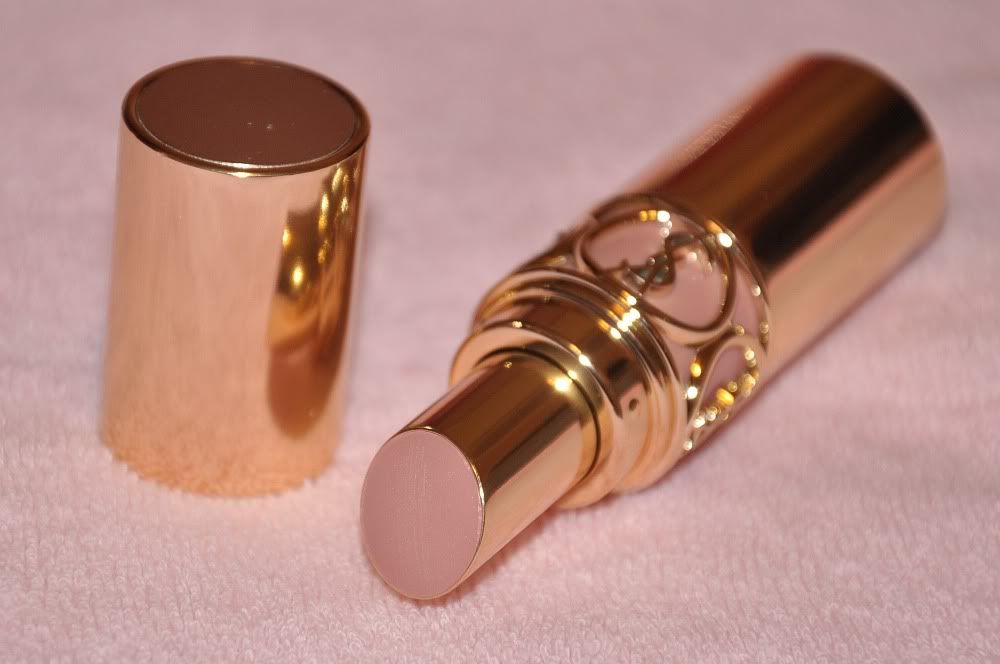 Yves Saint Laurent lipstick - #2 Sensual Silk
The packaging is the main selling point, beside the butter-like texture of the lipstick. It comes in a beautiful gold case, embossed with the YSL logo along the middle ridge of the tube, and lined with a matching shade to the lipstick.

The lipstick glides on like butter and the color is a creamy, rich beige. It is one of the lines best selling shades, and it's obvious to see why. I have already been pretty loyal to the color ever since bringing it home.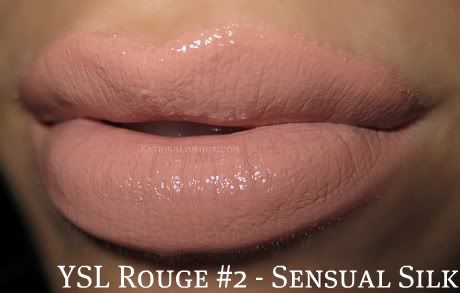 xoxo,