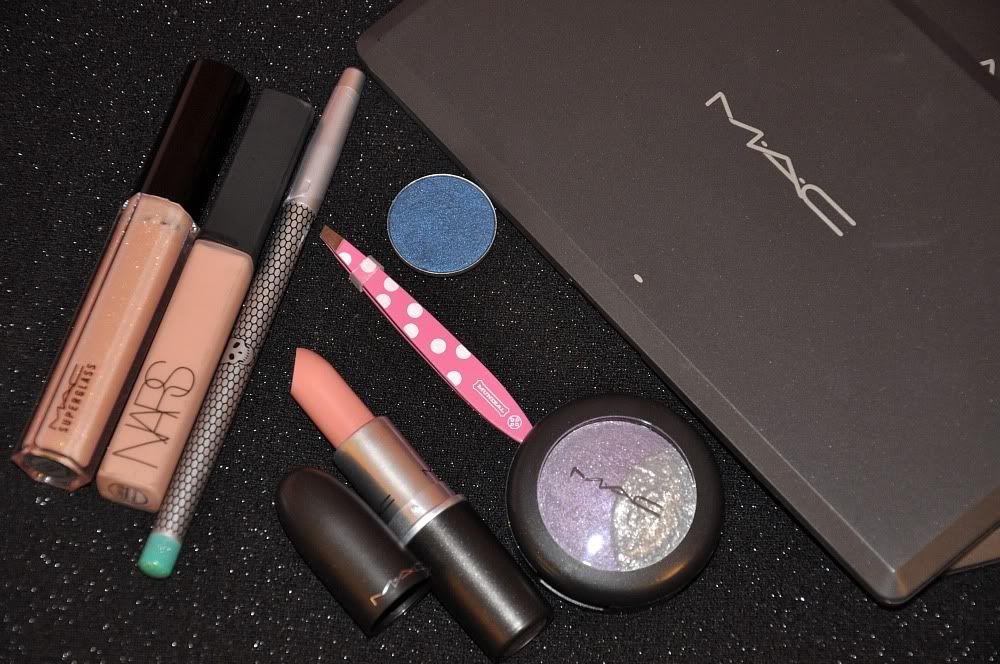 Snagged some goodies at the mall today.
I decided that it was time to organize my MAC eyeshadows and blushes in one place, rather than have them all scattered in my stash. I took home two pro palettes, one for my eyeshadows, and the other for my blushes. I went through the whole process of de-potting most of them, and just snapping the pro pans into place. I left any special edition packaged blushes and shadows in their compacts...I just cant!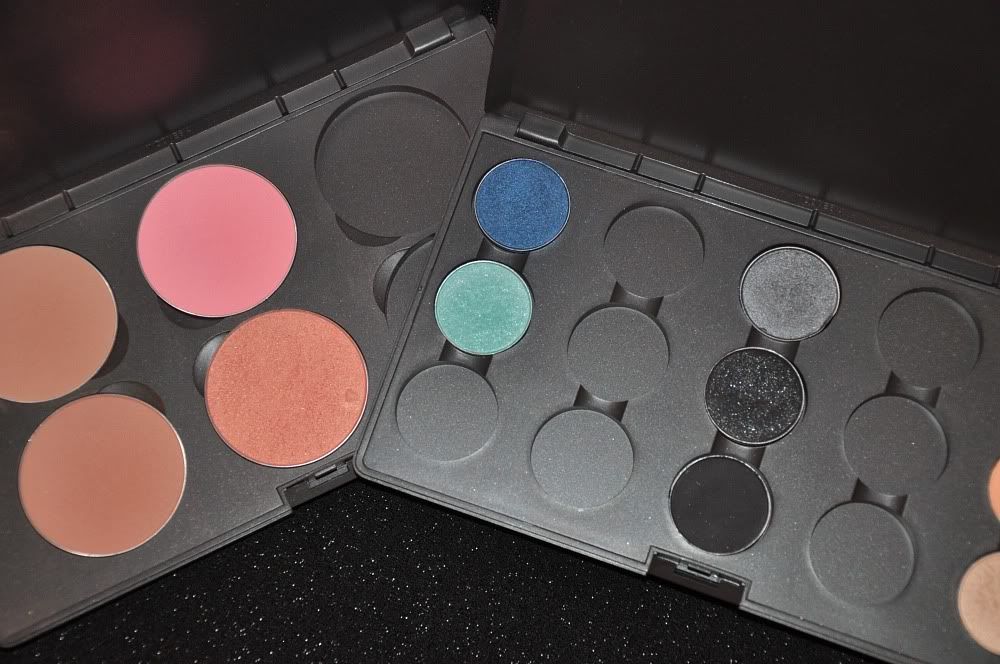 It's not like I have all that many MAC shadows to begin with, but who's counting. Ever since the 88/120 palettes have come into my life, most of my eyeshadow tirades have given way. I can find a dupe for almost any color within the palettes I own, except for one...a navy blue. I headed to MAC to get a rich blue shade that isn't too electric, but not to be confused with black with application. I decided to take "Deep Truth" which is a true dark blue with a tiny hint of a pearl.
My favorite lipstick,
"Hue"
, just ran out, so I bought a back up. I also snagged a Superglass in
"Sugar Overload"
which was on the goodbye rack. I couldn't resist the big chunky glitter!
NARS lipgloss in "Striptease" has been on my wish list for a while, but I would never get around to buying it. I guess since Urban Decay has been playing stock games with me recently, I've just strayed over to the NARS booth and twiddled my thumbs until it appeared in my hands.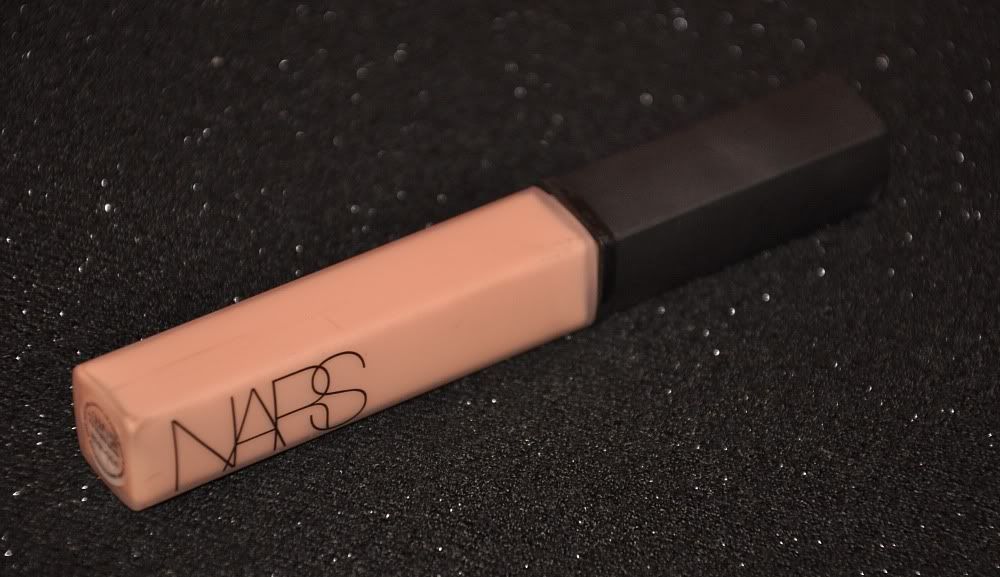 MAC Devil-May-Care mineralize eyeshadow duo was bought a couple of weeks ago from the local CCO. I haven't even touched it yet, but the purple looked hypnotizing. The silver chunks in the crescent look fun!
Strolled into Hot Topic...stared at all the fun props, colored hair extensions, gloves, and Hello kitty wallets and walked out with this funky glitter eye pencil in teal. I thought for $1.99 I couldn't be losing much even if it is junk, but to my surprise, the color payoff of this baby is magic! I can't wait to use it in a Mermaid or other fantasy look. Satisfied Hot Topic customer!
Last thing that stowed away in my bags was a tiny Mundial tweezer! I've been using my F21 tweezers or the Tweezermans, between whichever one shows up faster during the search. These new tweezers are tiny, pink, and super sharp. I'm carrying this baby in my purse for those "oh my goodness" days when you get in the car and see your eyebrows in the good light of day.
Expect more looks!
I've been super inspired lately!
xoxo,