Day 5 - Something you bought

Tanda Light Therapy for Acne Treatment.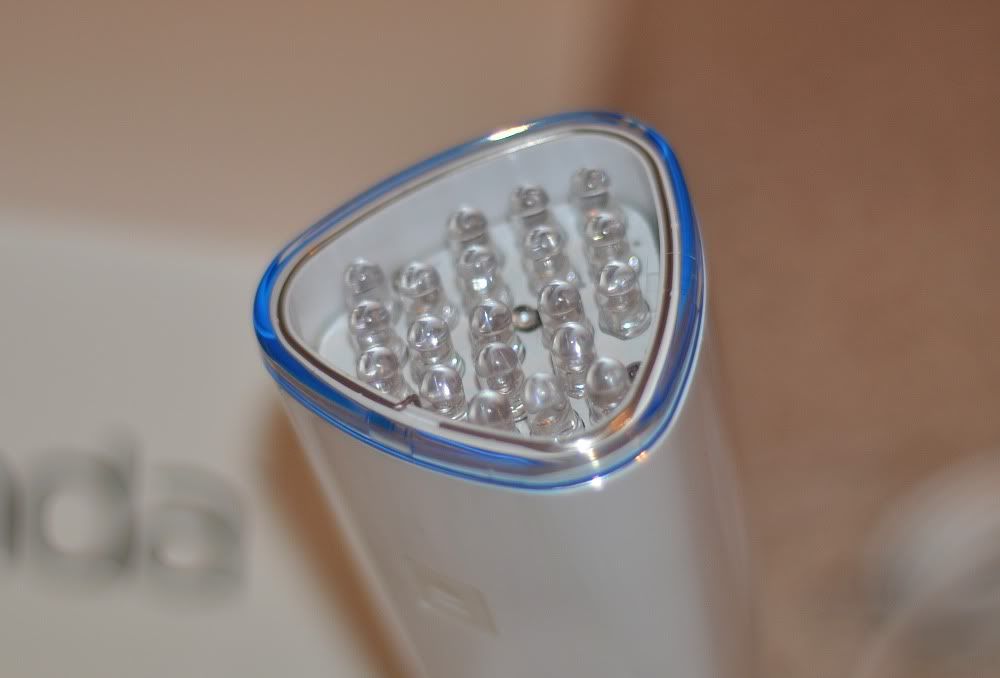 Light therapy skincare has been the new craze in the beauty realm. Many of these light therapy tools come with more than one use, as does the one I walked out of Sephora with. I took an interest to Tanda, and after hearing a bit of information about it, I had to give it a try. It cost me around $250.00, but hopefully after giving it some time, it will all be worth it.
Tanda ia available in a acne treatment version which comes with a blue head, or the anti-aging version that targets wrinkles which comes with a red head. Either way, the single head applicator for the treatment you want is available for purchase separately for around $75.
I don't suffer from acne, but everyone gets those annoying bumps every once in a while and finding a miracle product is always on my checklist. If it does produce results, I will indulge in the anti-aging head as well. It's never too early to try to prevent wrinkles in the future.
What comes in the box?
The Tanda light therapy wand
The acne or wrinkle treatment head - which ever you choose to buy
Charging station
Anti-Imprefections light optimized gel
Instruction Booklet
The Anti-Imperfections Light Optimized gel is to be applied to skin while you will be treating with the Tanda wand. Using the Tanda is easy, you simply touch the head directly to your skin and hold it in lace for about 30 seconds, then move onto a new area. Once the Tanda head touches your skin it lights up, but once contact is lost, the light goes off. It's a nice safety mechanism, you wouldn't want to look directly into the light.
Power button easily accessible.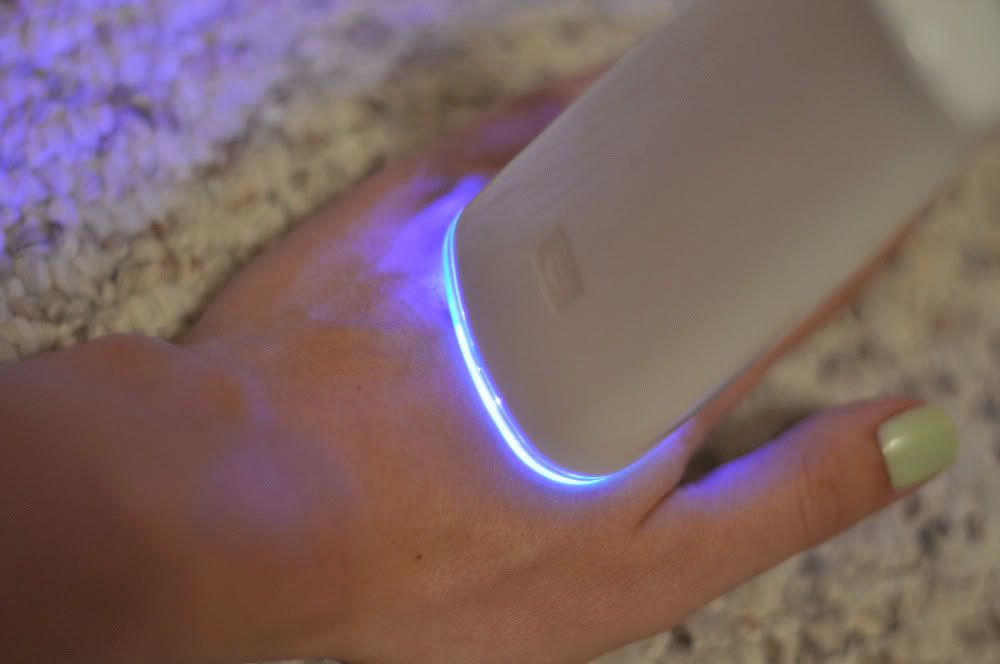 Used my hand as an example...
it was the easiest way to take a photo of it lit up.
I haven't had much time to use Tanda to be able to give a detailed review on the product, but hopefully after a month of good use I will have good things to say!
xoxo,