Sedona Lace recently released their version of the ever so popular kabuki brush. A must have for any makeup-ista. I was sent the 4 Kabuki's that Sedona Lace created, in each color, so I can share them with you!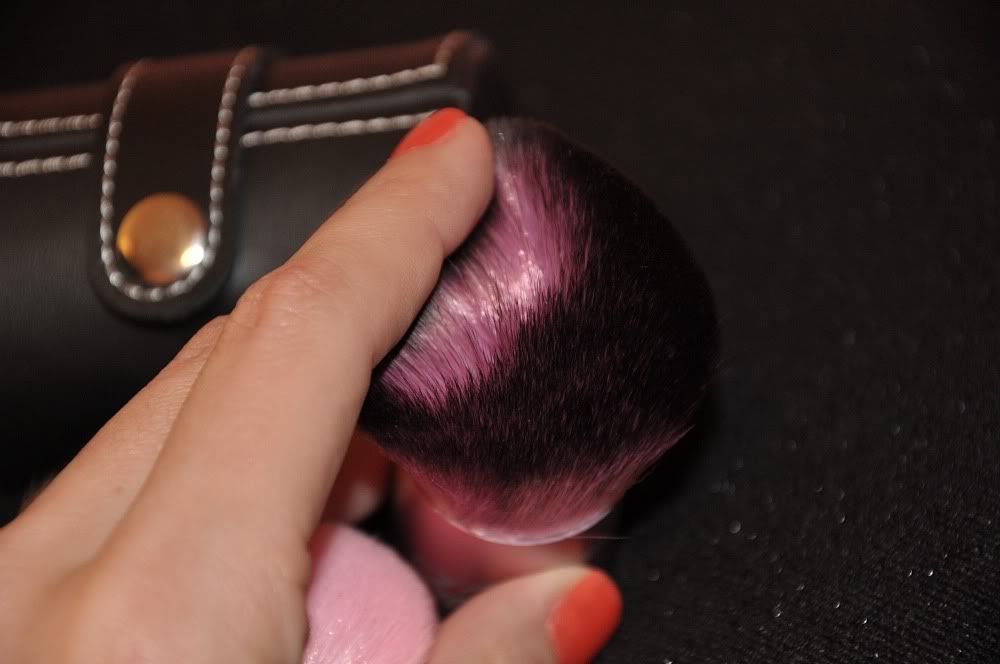 Midnight Lace
Sedona Lace's kabuki brushes are very soft, compact, and well put together. They're unique and give you a choice for personal preference of color you want to purchase, rather than just settling for a color you may or may not like.
Sedona Lace also carries a small portable kabuki brush luggage to ensure that your kabuki can travel with you safely, without the soft synthetic bristles getting damaged. Brush luggage is sold separately from brushes, but with a small price tag at $10.
You can find them on the Sedona Lace website at www.SedonaLace.com. They're quickly flying off their e-shalves, priced at an affordable $17.95 each, so hurry and get yours!
October is the official Breast Cancer Awareness Month. Sedona Lace is donating 100% of proceeds to the National Breast Cancer Association when you use code

PINK

with your purchase.
Tickled Pink
In our culture, pink is a color that symbolized femininity. A color that s attractive to the eye with its warm hues, reminding us of the ripe redness of the Earth's fruits, and the rosy cheeks of a healthy face.
Blushed and flushed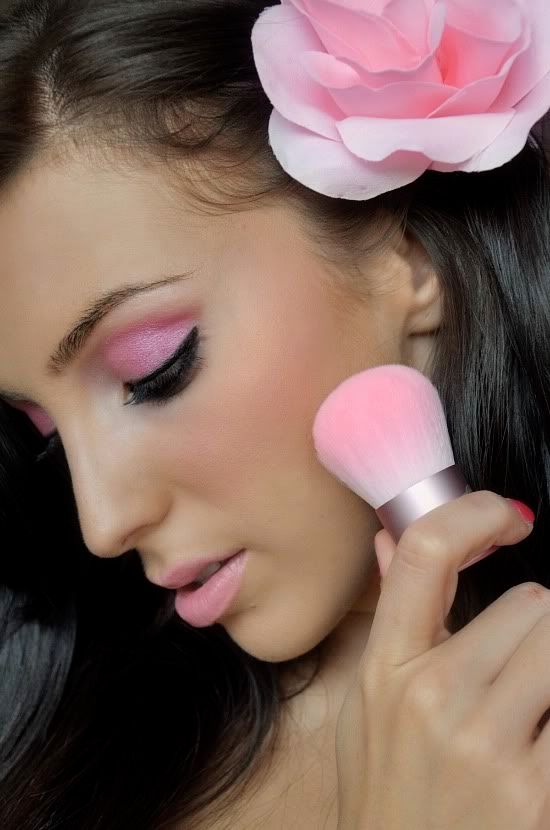 Products used:
Face:
Smashbox PhotoFinish Primer
Revlon ColorStay #330 Classic Tan
Cheeks:
MAC Pink Swoon
Eyes:
Sedona Lace 120 palette - using a metallic pink shade all over the lid.
L'Oreal Liner Intense liquid eyeliner
Maybelline Lash Stiletto mascara
Lips:
MAC Snob lipstick
- mixed with-
MAC Hue lipstick
THINK PINK!
xoxo,
Disclaimer: Sedona Lace Kabuki Brushes were sent courtesy of company for consideration.