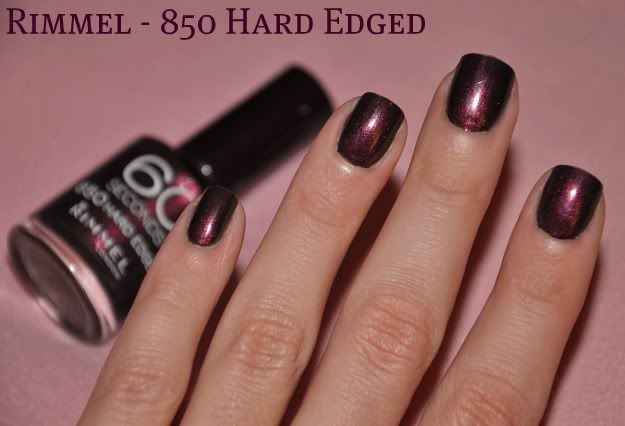 Rimmel's Hard Edged is such a chic color. The color is a black base with a bronze and purple shimmer within, that exposes its beauty with the touch of light.

I love the formula of Rimmel polishes. They're very creamy and only take 2 coats to give a nice opaque finish, that dries pretty quickly. Besides all that good stuff, Rimmel polishes are cheap and you can find them just about anywhere now.

The two polishes I picked up are going to be big favorites of mine! I can't wait to try out 'Night Before'!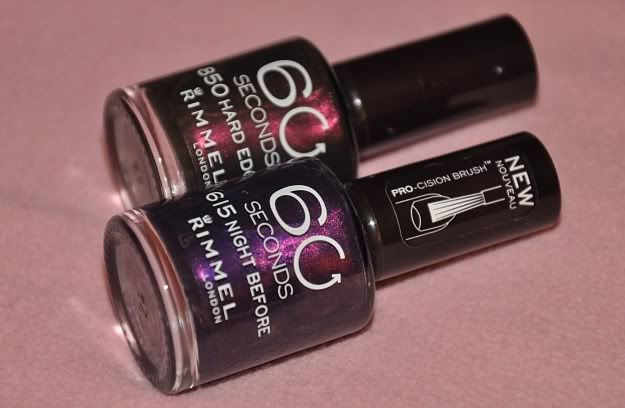 xoxo,