Day 3 - Someone you adore / 5 reasons why
Making the decision to have a child is momentous.
It is to decide forever to have your heart go walking around outside your body.
- Elizabeth Stone
I could probably make a never ending list of reasons why my son is the reason for every breath that I take, but for the sake of the challenge, I'll stick to the 5 reason limitation.
His smile
Seeing his smile radiate out in my vision makes me know that everything is alright with my world. I feel invincible when I see him happy. I have purpose and reason. The world looks brighter and feels softer, even the sharpest thorn on a rose bush won't prick my thick contended soul. He makes me better.
His curiosity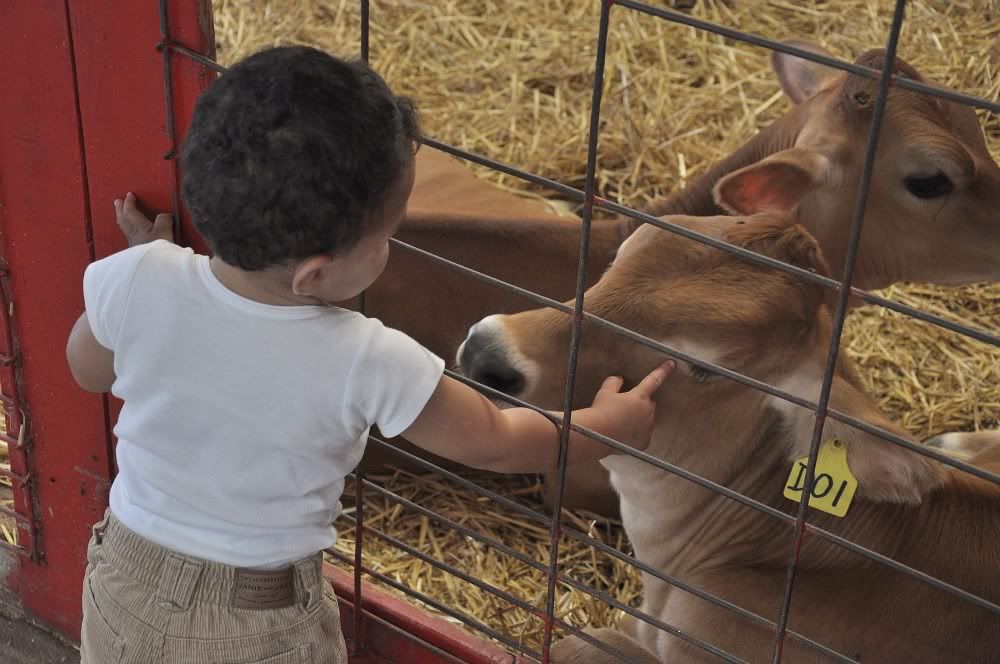 My son inspires me to look past what the eyes can see. He awakens a want to constantly learn and never block my brain from accepting new data. To learn is to be and to ask questions at times is better than an answer. Just to have a want to know, and explore...it is the very basis of education.
His athleticism & energy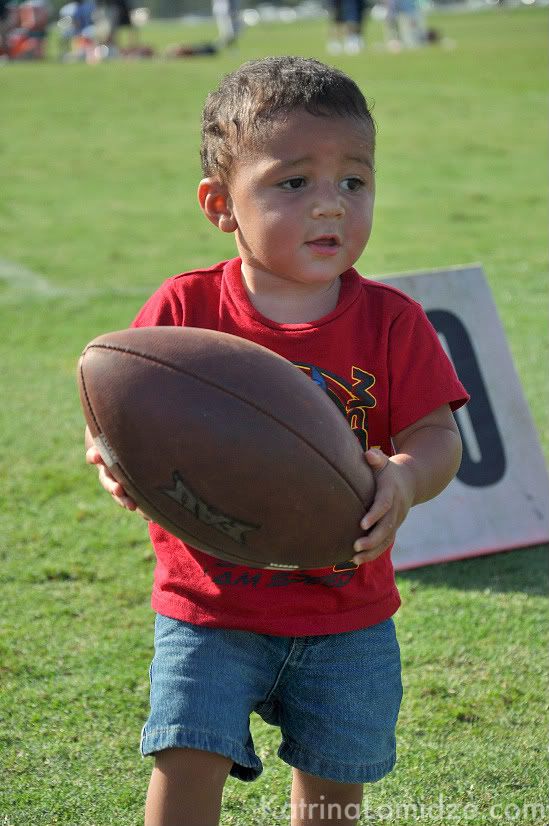 Being the product of two athletes, I knew he would have a few athletic bones in this body, but this baby has super human strength! I know kids are hyper by nature, but this child has got to have a double dose! It makes me proud to know my baby loves to stay active, and chasing him around all day helps keep me in shape too!
His enthusiasm & good spirit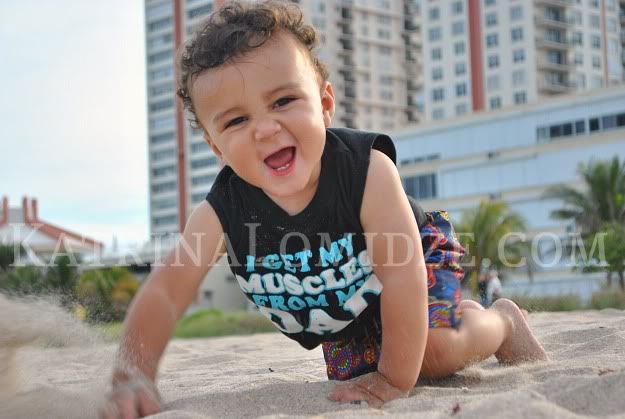 The human personality shows itself very early in life, and JJ came out laughing and smiling. He is such a a happy camper, and makes the day go by with so much joy. He loves to make us laugh and enjoys seeing a smile out of daddy and I. He understands that when everyone around him is happy, it's a good time, and he shows off for us until all the stresses wash away with laughter. He brings us so much joy.
His love!
No kisses are as good as his! The way all three of us love one another is so strong, you can almost reach out and touch it. JJ is the best thing to ever happen to the both of us (Jerrid and I) and we tell him that everyday.
I love my JJ!
xoxo,