Day 6 - A show you are addicted to.
Ghost Adventures
Travel Channel
Friday nights
9pm Eastern time
It has nothing to do with the Halloween spirit, because both Jerrid and I are Ghost Adventures addicts, and we have been since the launch of the show in 2008. There's a reason this show is one of the Travel Channel's biggest hits. Each member of the crew is a trip, and you really get to see their personalities shine through. They don't just focus on their lock downs as a job, but they have fun with it, and in return, it's fun for the viewer to watch!
Every episode begins with Zak, the narrator and head investigator, telling his story;
My name is Zak Bagans. I never believed in ghosts until I came face to face with one. So I set out on a quest to capture what I once saw onto video....With no big camera crews following us around, I am joined only by my fellow investigator Nick Groff and our equipment tech Aaron Goodwin. The three of us will travel to some of the most highly active paranormal locations, where we will spend an entire night, being locked down from dusk until dawn....Raw...Extreme...These are our Ghost Adventures.
Zak, Aaron, and Nick.
The locations they choose to investigate are some of the most notorious places all over the world. They give a detailed explanation of the locations and do a walk-through in full detail during day light with owners or workers of said locations to get they're personal stories and find hot spots within the buildings. I'm a history nut, so this part is just as interesting to me as the lock down, when they shut off all the lights in the house, turn on their camera's Paris Hilton vision and go around hunting and evoking spirits.
We also love them because their footage is so outrageous and they get so geeked over every little clue. They've even gone on the national news to share their discoveries and get some non-believers interested!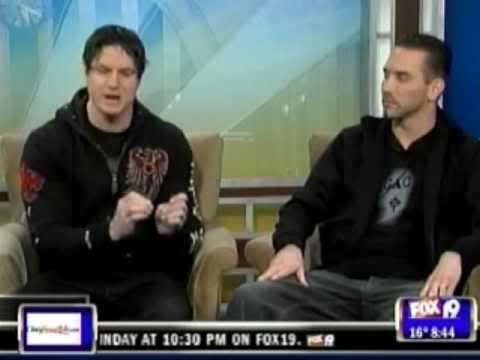 I will never forget the day I had seen a ghost, as clear as day. This show has helped me learn quite a bit about the paranormal world, and maybe if I ever do encounter a spirit again, I may approach it differently this time.
Some footage from the show;
Sceptic or not,
it's a fun show to watch!
xoxo,